Like so many Calgarians, I have long been a huge fan of Pho Dau Bo on International Avenue. For years it has served up some of the best Vietnamese cuisine that Calgary has to offer, so it should be exciting for all to hear that the family behind PDB is about to open a new contemporary eatery.
Located just off the corner of 16 Avenue N.W. and Centre Street, Một Tô (which is Vietnamese for "one bowl") is aiming to be a modern complement to its across-town sibling.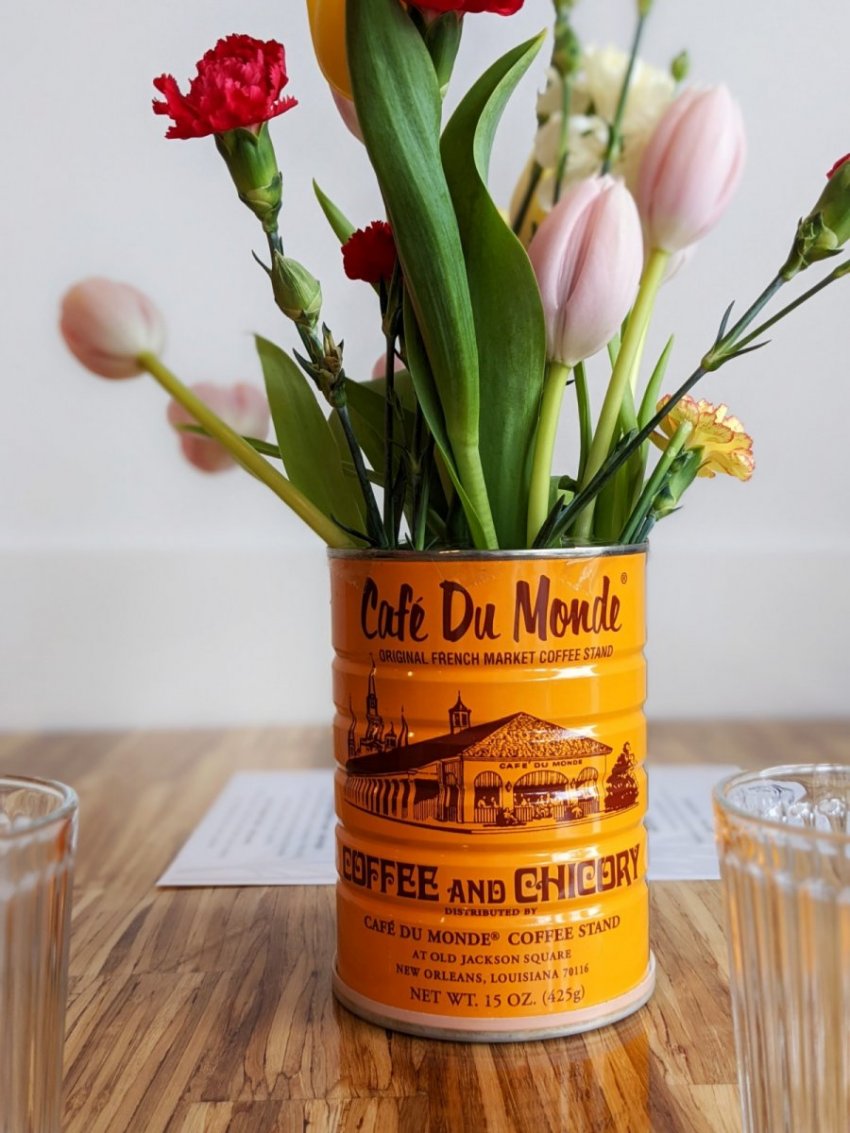 The long, narrow space boasts a cool, light and airy design complete with plenty of wood accents, coffee tin flower pots, tabletops made of repurposed chopsticks (perhaps the coolest design element of all, made by ChopValue YYC) and a striking neon sign boasting the phrase, "This is what you came Pho".
While pho is, of course, very much on offer here (including Pho Dau Bo's signature sate pho), Một Tô aims to offer many other inventive dishes beyond a bowl of piping hot broth and noodles. The pho grilled cheese is a notable standout on the menu here and sees mini grilled cheese sandwiches filled with beef and served with a bowl of pho broth for dipping.
A beef dip, of sorts, that is truly worth getting excited about.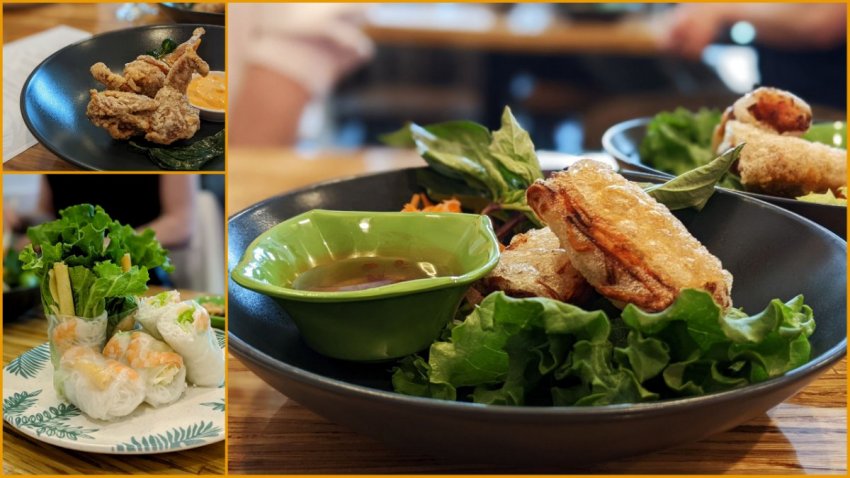 There's also crispy-fried quail (think fried chicken with a few more finicky bones), fresh rolls stuffed with fried curls of spring roll wrappers for added crunch, as well as some of the most delicious spring rolls you can find in Calgary (pictured above alongside the aforementioned dishes). Filled with a mix of crab, pork and taro, the rice paper wrapped spring rolls are a textural delight..and also gluten-free which is a great plus for any gluten-sensitive folks out there.
Circling back to soups, the soon-to-be-open restaurant also serves bun rieu, a lesser-known Vietnamese soup with a tomato base with crab meat, pork and fried tofu. Their rendition of the dish gets bonus points for the playful, delicious meatball formed around a crab claw.
This will be a welcomed addition to Calgay's restaurant scene when it officially opens up on Friday, April 1, 2022.
Một Tô is located at 1609 Centre Street N.W. and open for lunch and dinner Wednesdays to Sundays.