Regardless of what city I land in, my nose is always sniffing out new (to me) Vietnamese restaurants to try out.
This year I've had delicious bún chả in Victoria, BC, comforting bún riêu in Calgary, and most recently, a wonderful bánh mì in Saskatoon. The latter comes courtesy of the city's newest restaurant Faifo Concept.
Located just off of Broadway in the former Sushiro space (am I dating myself with that reference?), Faifo is a well-branded and charming Vietnamese eatery that boasts a cute atmosphere and robust menu that's got plenty of the usual suspects like pho, noodle bowls, and bánh mì as well as less common offerings including Vietnamese beef stew and some unconventional vegan seaweed and potato-centric spring rolls.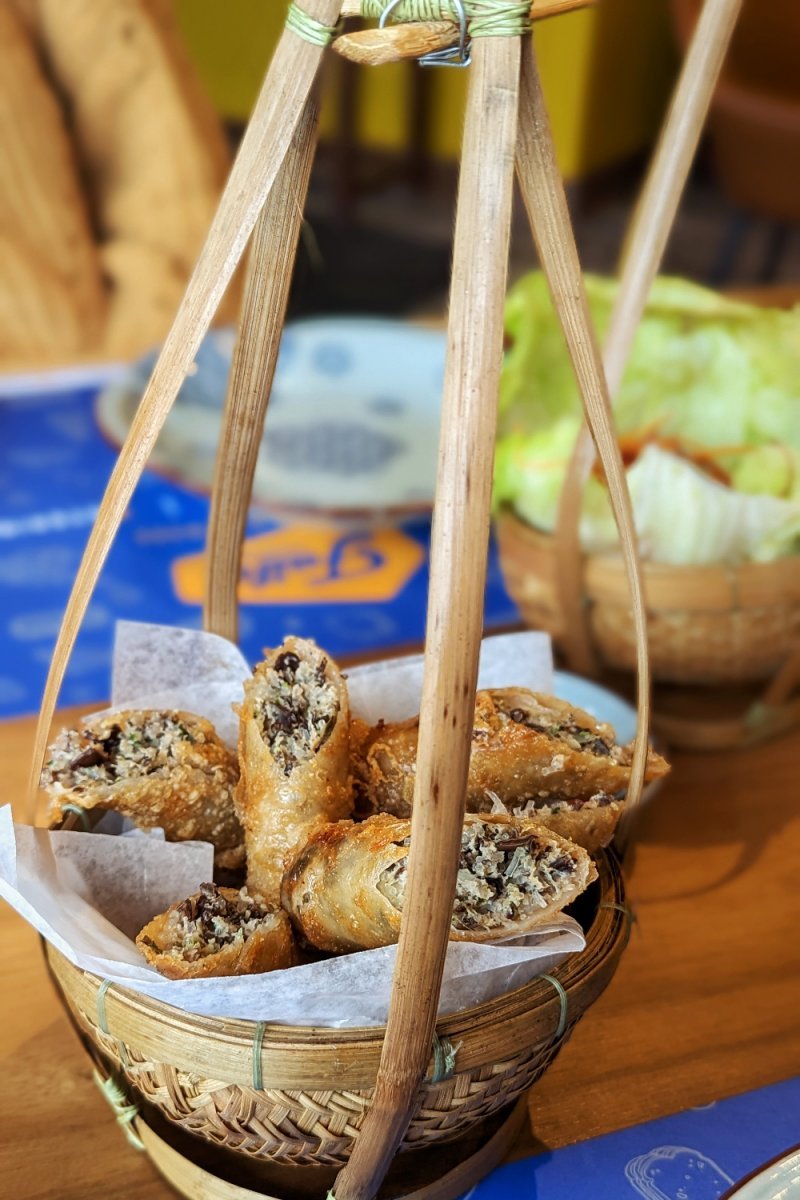 The charm extends to its presentation of spring rolls (pictured above), but a stand out on the menu here is the "Special Banh Mi". A crispy-on-the-outside, cloud-like-on-the-inside baguette is filled with grilled pork, Vietnamese ham, head cheese, pate, mayo, cucumbers, pickled carrots and fresh cilantro. About as authentic as a bánh mì can get, this offering does not hold back on flavours or textures and made for perfect bites from my first to my last.
I almost ordered a second.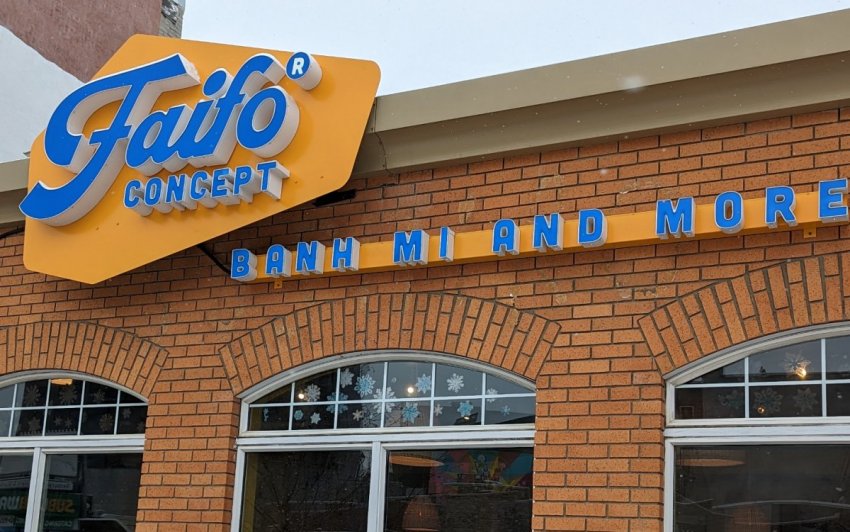 Faifo Concept is located at 737B Broadway Ave and open Tuesdays to Saturdays for lunch and dinner.