Having a spidey sense-like talent for detecting Vietnamese concepts in close proximity to myself, I was pleased to discover a new and unorthodox eatery pop-up in Calgary this past week. The teeny drive-thru restaurant called To Me Vietnamese Sub is, surely, the first of its kind in Canada.
Located on Macleod Trail in-between 50th Avenue and 52nd Avenue S.W., the blink-and-you'll-miss-it business operates out of a small structure that can't be more than 6' x 10' in size and offers a mix of banh mi, rolls, noodle bowls and more. Definitely impressive given their close quarters.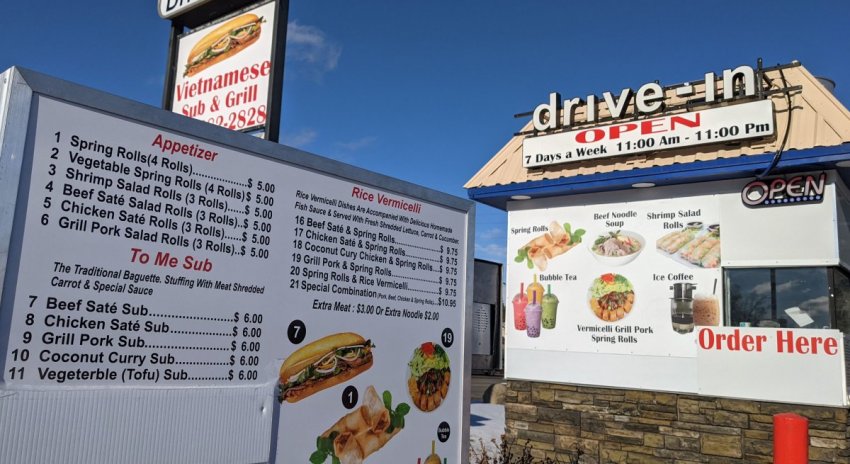 There's great value to be found here with orders of spring rolls and a variety of salad rolls (four rolls and three rolls per order, respectively) only costing $5 and banh mi ringing in at $6. The sandwiches themselves come with all the standard fixings (pickled carrots, cilantro, sliced jalapenos et al.), including a slathering of Laughing Cow cheese, and use buns that are a tad denser than what is typical for a traditional Vietnamese sub. Still, they are fulfilling nonetheless.
The coconut curry banh mi is especially tasty, appropriately saucy and a perfect comfort food for the current season. As I type this, I can't wait to devour it again.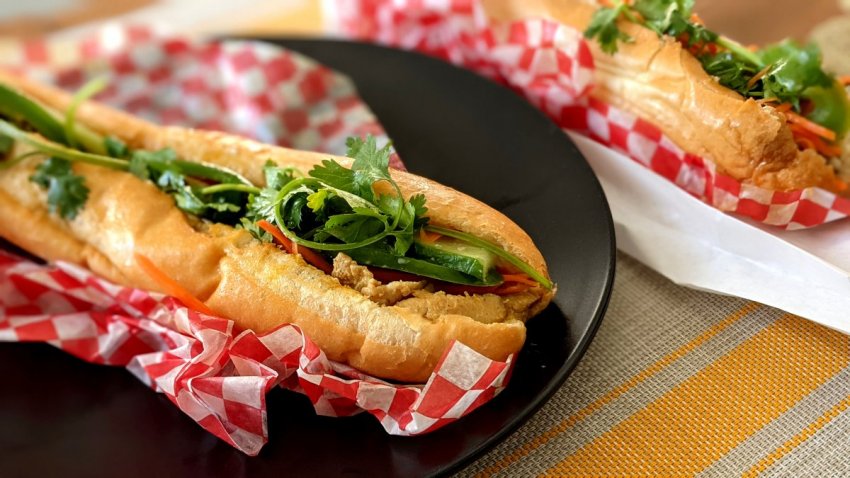 To Me Vietnamese Sub is located at 5250 Macleod Trail S.W. and open from 11 a.m. to 11 p.m. seven days a week.