A new Vancouver's food cart, NaMì, is set to open for service on April 23rd, at the corner of West Georgia and Granville. The casual mobile kitchen concept is designed to provide Vancouverites with a chance to relish the genuine flavours of Vietnamese food while enjoying a day in the core of downtown Vancouver.
"NaMì both continues the evolution of Vietnamese cuisine here in Vancouver and elevates our family restaurant brand to a contemporary and approachable level," says owner Kevin Thach. "At its heart, NaMì's flavours are the result of fusing traditional Vietnamese home cooking with modern techniques, novel approaches and fresh, delicious ingredients."
To celebrate the launch of the authentic chuckwagon into its new downtown Vancouver home, NaMì wants its first 50 lucky customers to receive a free bánh mì during the inaugural service on April 23. The food cart will offer its special bánh mì for only $5, available only in its opening week of service (April 23 to 28).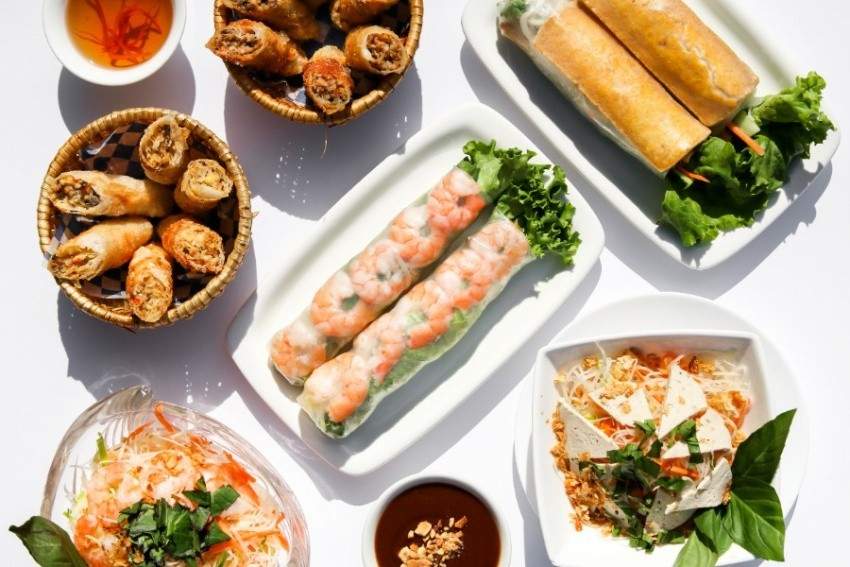 The bánh mì roster includes a breakfast version of the famous Vietnamese sandwich, which is made with scrambled eggs, crispy cured pork belly, paté, lemongrass and chili aioli, soy sauce, cucumber, pickled daikon, carrots and chives. A more classic Xiu Mai' meatball version is available too. All varieties can be modified with optional extras like fried egg and pickled diakon and carrots.
Their menu will also include an assortment of sides including deep-fried spring rolls, salad rolls, as well as iced Vietnamese coffee. There will also be vegan-friendly and monthly rotating options, like lemongrass tofu bánh mì and papaya salad.
You can catch NaMì's Vietnamese creations seven days a week in downtown Vancouver from 10 a.m. to 3 p.m.