The Japanese salaryman, in his ubiquitous black suit, white shirt and black tie spends what would seem to us, implausibly long days at his desk job, followed by nights out in obligatory drinking sessions with their bosses. Looking for respite from the cycle of weariness, clusters of salarymen huddle in inconspicuous shops with old, weathered wood sliding doors, worn wooden benches, hunched over a bar slurping the delicious and pervasive Japanese salve, ramen.
Over 20 distinct styles of ramen exist in Japan, each using a unique mixture of broths, noodle textures and regionalized toppings to reflect the surroundings and personalities of each area, ranging from the light and airy broths in Western Japan to the thick and rich broths of Eastern Japan. This beloved Japanese staple has swept across the Pacific to provide Canadian office jockeys (and everyone else for that matter) access to this beloved Japanese staple in most major cities across the country.
Santouka — Vancouver, B.C. and Toronto, ON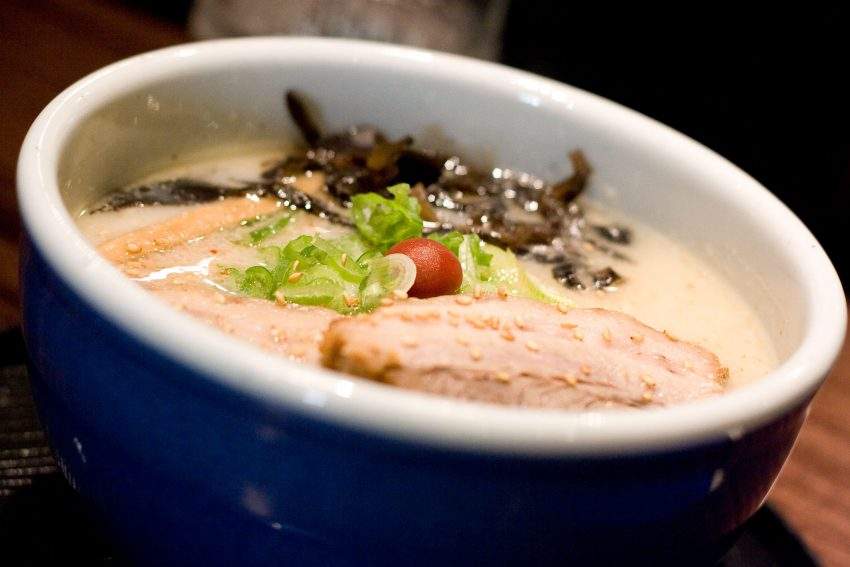 The bow wave of the Canadian ramen movement naturally landed in Vancouver. The international chain of Santouka Ramen houses setup its Canadian flagship on the west end of Robson street, drawing lineups and massive crowds on a regular basis, celebrated for its thick Hokkaido-style broths, slabs of marbled pork jowl and a pat of butter on top.
1690 Robson St., Vancouver, BC and 91 Dundas St. E, Toronto, ON
Kintaro — Vancouver, B.C.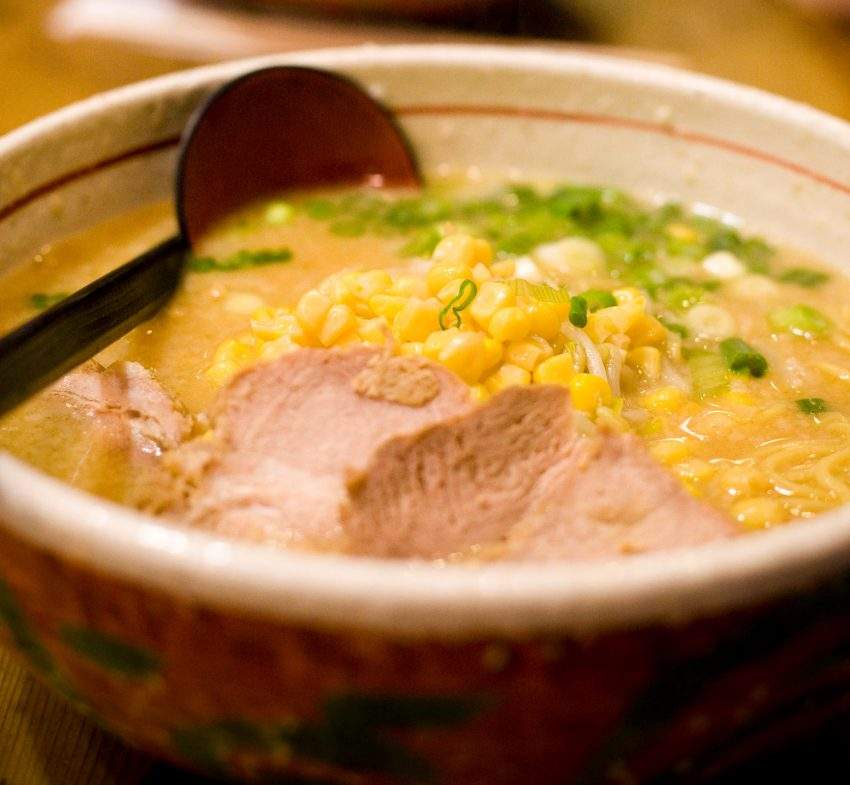 Another heavy hitter of the Vancouver ramen scene is Kintaro, a modernized ramen house that isn't afraid to use foods completely alien to the traditional Japanese palate to take ramen in a completely different direction. The mix of pork and chicken bones simmered for 22 hours provides a rich but lighter broth for those who are not a fan of the hearty Hokkaido style ramen.
788 Denman St., Vancouver, BC
Kinton — Toronto, ON
Kinton's arrival in Toronto set off waves across the city spawning many different shops and recently, a second location right on the Bloor St. Kinton's signature is its light broth, composed of a mix of pork, chicken, seafood and vegetables, which is the hallmark style of Western Japan.
51 Baldwin St., Toronto, ON & 668 Bloor St. W, Toronto, ON
Momofuku — Toronto, ON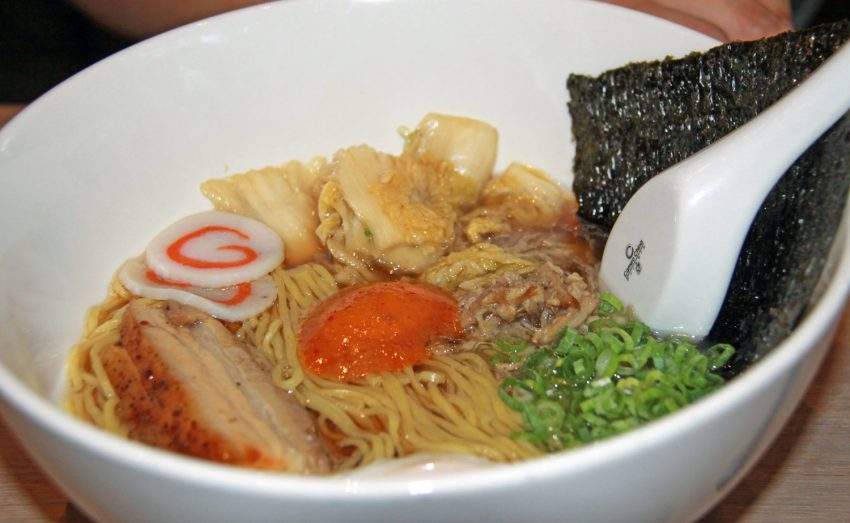 Internationally acclaimed David Chang spent the earlier part of his career as an assistant ramen cook in Japan, eventually parlaying his acquired knowledge into the Momofuku empire. Opening in the Shangri-la hotel a number of years ago, his signature ramen incorporates smoky bacon into various components of the broth, resulting in an umami rich experience.
190 University Ave., Toronto, ON
Shiki Menya — Calgary, AB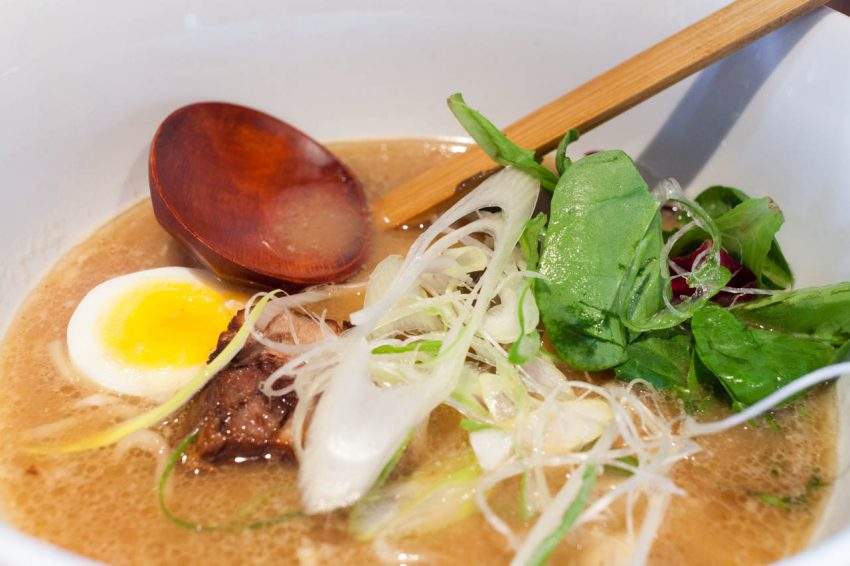 At first review, it would seem difficult for Japanese cuisine to make a significant impact in the middle of meat-and-potatoes country, but that's exactly what is happening in Calgary. Lines are queuing at the recently opened Shiki Menya, which focuses on high-quality broths and handmade noodles by only creating 100 portions a day. Its focus on the menu is not singularly ramen, as it has playful sides like char siu (barbecued pork) tacos with pineapple salsa, which make for delightful additions to your meal.
821-1 Ave. SE, Calgary, AB
Goro+Gun — Calgary, AB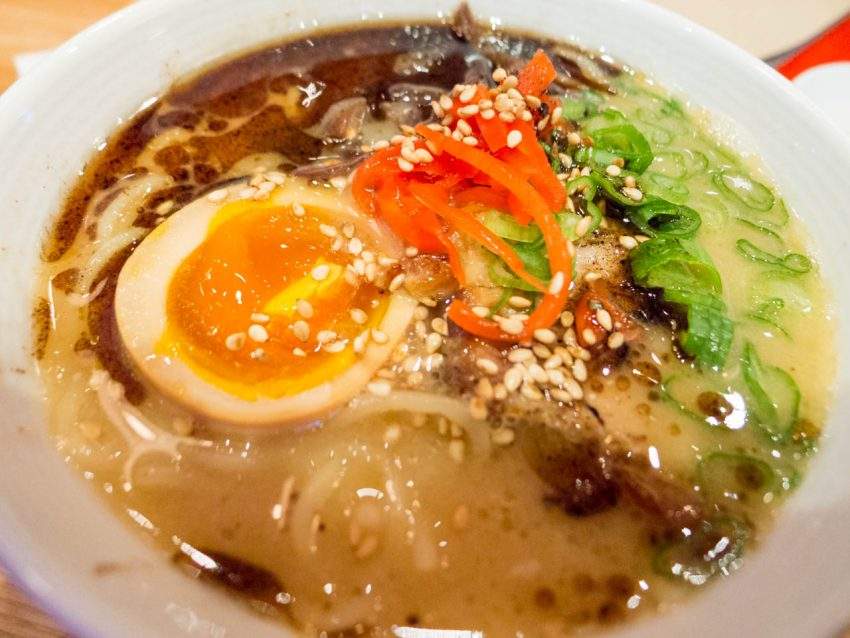 Planted squarely in downtown Calgary, Goro + Gun's strange name will perplex many, unless they happen to be familiar with the movie Tampopo. The rich pork bone Hakata style ramen is the centerpiece, but there are also options for sushi lovers, as well as robatayaki the art of grilling almost anything over charcoal.
Scotia Center. 225-7 Ave. SW, Calgary, AB