After being forced to postpone the return to in-person festivities at the 14th annual Half Corked Marathon in 2021, Oliver Osoyoos Wine Country's perennially popular outdoor festival is finally ready to welcome visitors back to the Okanagan Valley next month.
In addition to a selection of transferred 2021 ticket holders and those who were lucky enough to snag a ticket at the Half Corked Marathon lottery that took place this past February, a limited number of tickets will become available to purchase on March 23 at 7 a.m. PT.
"Our region is so excited and ready to welcome visitors back with open arms," says Jennifer Busmann, executive director of Oliver Osoyoos Wine Country. "With restrictions easing we are thrilled to be able to offer additional tickets to allow more friendship groups to gather in the beautiful South Okanagan and experience the Half Corked Marathon weekend together."
The 2022 Half Corked Marathon will also introduce a few new features, including new routes, more winery stops, transportation options, and more. Festival-goers in search of additional activities also still have the opportunity to purchase tickets to the popular pre-race dinner at Primavera as well as the post-race Dinner at the Farm at Kismet Estate Winery featuring IndoCanadian food from Masala Bistro.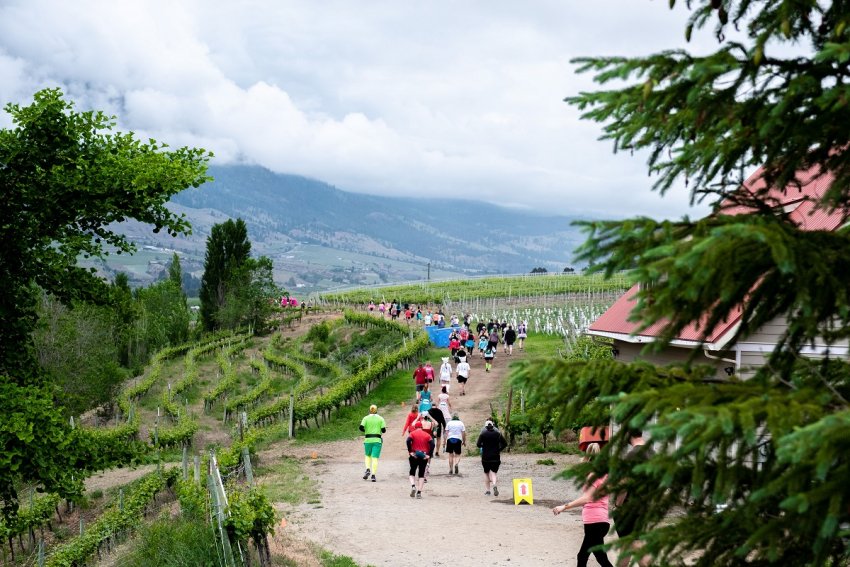 This year's Half Corked Marathon is slated to take place Saturday, September 10. More information can be found online.