A memorable restaurant experience often goes beyond how much you enjoy the dish or drink you ordered. In fact, a large part of one's relationship with a restaurant is built well before the food even hits the table. The atmosphere when you walk in, the décor on the walls, and the design of the menu all play a huge factor in how a restaurant is perceived.
Many restaurants today believe in the wholistic ecosystem of local businesses supporting one another for mutual success. The idea of utilizing locally-sourced ingredients that not only enhance the freshness and flavour of the food, but help build a restaurant's relationship with the community is something that's been proven successful time and time again.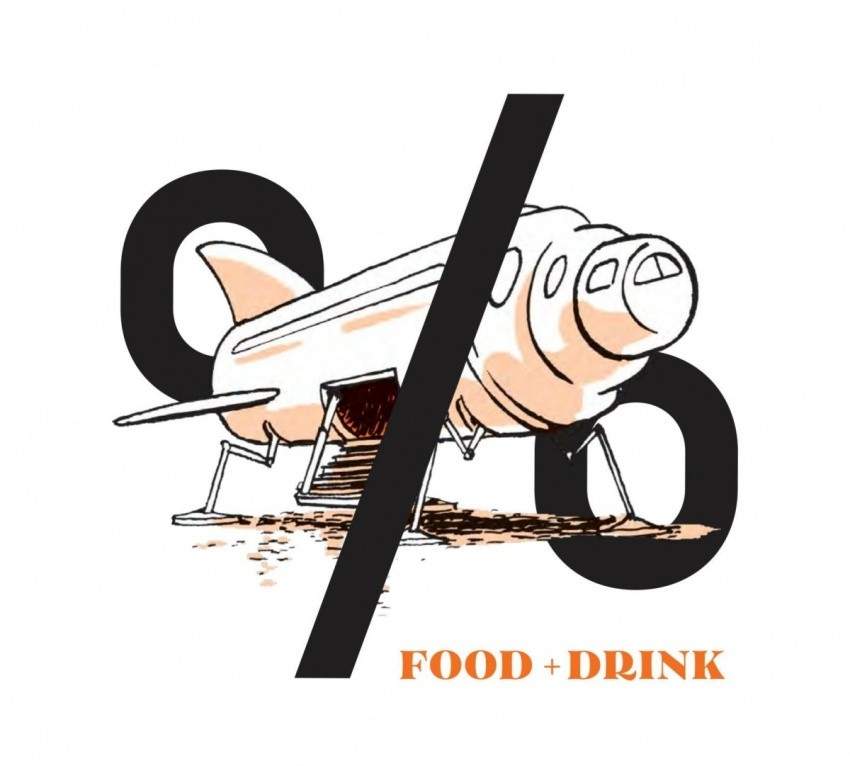 But some restaurants are taking the idea of local collaboration and locally-sourced menus to the next level. While the idea of showcasing local art in restaurants isn't exactly new, places like Proof, Wiflred's, and Pluvio have incorporated this into their very essence by way of unique menu illustrations and aesthetic ambiance through collaboration with local artists.
Calgary's Proof has had unique menu illustration concepts as a way to distinguish itself within the restaurant scene since its inception. And while the initial designs were effective, Proof co-owner Jeff Jamieson believed the open-source images that they used lacked the originality they sought, due to their limited ability to tell an original story. Jamieson wanted to add another layer of interaction in the space to help deepen the conceptual journey for his guests. That's when he turned to his cousin Greg Holfeld, a local artist.
"I really wanted some illustrations that were made just for us and would tell the story we wanted to tell. I know my cousin's work very well and I know that he is very talented and able to adapt his style based on the content required," says Jamieson. "That versatility was important to us as we wanted to emulate a certain era in book illustration for our menu, but at the same time, we were dealing with a number of different genres. So while each illustration had to be true to the genre style, it also had to flow as an entire narrative. I think Greg did a great job in this regard."
Wilfred's--whose logo is a dapper bear with a passion for friends, food, and tasty brews--is another restaurant taking advantage of local collaborations to conceptualize its vision. Located in Oliver's bustling Brewing District in Edmonton, Wilfred's went a step further than Proof, applying its artistic concept to both the menu and the décor.
Inspired by the vibrance and community-oriented public spaces of Paris, owner Shaun Brandt turned to Edmonton husband and wife duo Vanguard Works. As a former creative director, Brandt had experience with designers and was able to articulate exactly what he saw as his vision for the restaurant.
"I tend to know exactly what I'm getting when I hire an artist. I have a very clear scope, a very clear vision," Brandt says. "I know what aesthetic and what style I want out of something. So usually, if I'm hiring an artist or working with an artist or a designer, I've selected them for their specific aesthetic or their style."
The result is a playful atmosphere where the establishment's artwork takes life in the form of a fictitious community of characters that truly transforms its dining experience. From immersive menu illustrations to a grand 21-foot welcoming art piece on the wall, Wilfred's holds nothing back. For its latest artistic addition, the Edmonton eatery has mounted a nine-foot vintage-style neon Wilfred the bear sign to its exterior, making both the restaurant and the themes incorporated therein impossible to miss.
"I think the art piece on the wall in particular has definitely become a major conversation piece when people are in the restaurant. They're very intrigued by it because it's so grand and so intricate," Brandt adds. "Most of our customers assume that it's just a printed wallpaper that we purchased. So some of them ask a lot of questions about it but a lot of them just assume that it's just white paper that we bought, they don't realize that it's a 21-foot painting. So it is a great conversation piece."
Lily Verney-Downey, co-owner of the recently opened Pluvio Restaurant and Rooms in Vancouver Island's Ucluelet Peninsula, believes it's important for small restaurants like hers to engage with its guests and support its community through the medium of art. Pluvio has worked with multiple artists including Greenstems, HSJ Ceramics, Diane Rudge, Frank Armich, and Lily's dad, who has contributed both individual artworks as well as the menu's illustrations.
"For us, the art that we feature in the restaurant (and the guest rooms) is so much a part of the overall experience of joining us for dinner or for a stay, and adds something very unique and special," Verney-Downy explains. "We have found that local artists are happy and excited to collaborate, and that for the value that their work gives, the cost is fairly minimal. Instead of hiring a designer, we designed our restaurant space and guest rooms ourselves and gave some local artists and craftspeople the freedom to have some fun."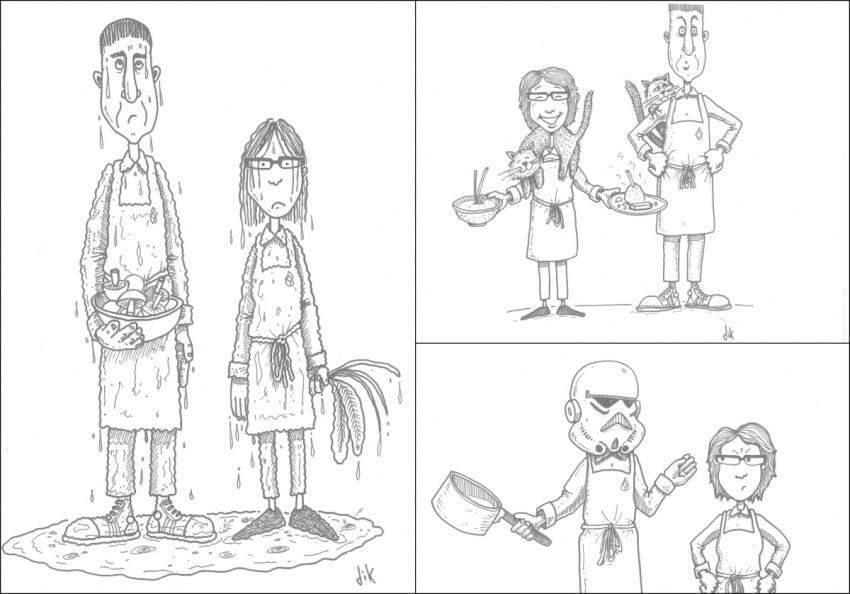 Pluvio, like Proof and Wilfred's, have created an environment through their artwork collaborations that transports its guests into a new dimension, ripe with emotion-evoking concepts and themes that offer an escape from the usual dining experience. And in doing so, help to build a community of local support that will allow their businesses to thrive for years to come.