After a stellar showing at the 2021 Canadian National La Chaîne des Rôtisseurs Young Chefs Competition last month in Winnipeg that saw her collect a gold medal, the Fulgence Charpentier Trophy, and the Chef Paul Mastalir Award for Kitchen Excellence, Kelowna chef Leah Patitucci is now ready to represent Canada at the international stage of the competition next fall in Mexico City.
The talented young Mission Hill Estate Winery chef already has an impressive culinary portfolio, working her way from an apprentice cook at Vancouver's Hawksworth Restaurant to pastry chef at Temper Chocolate and Pastries, as well as past experience under the mentorship of acclaimed chef Scott Jaeger at The Pear Tree Restaurant.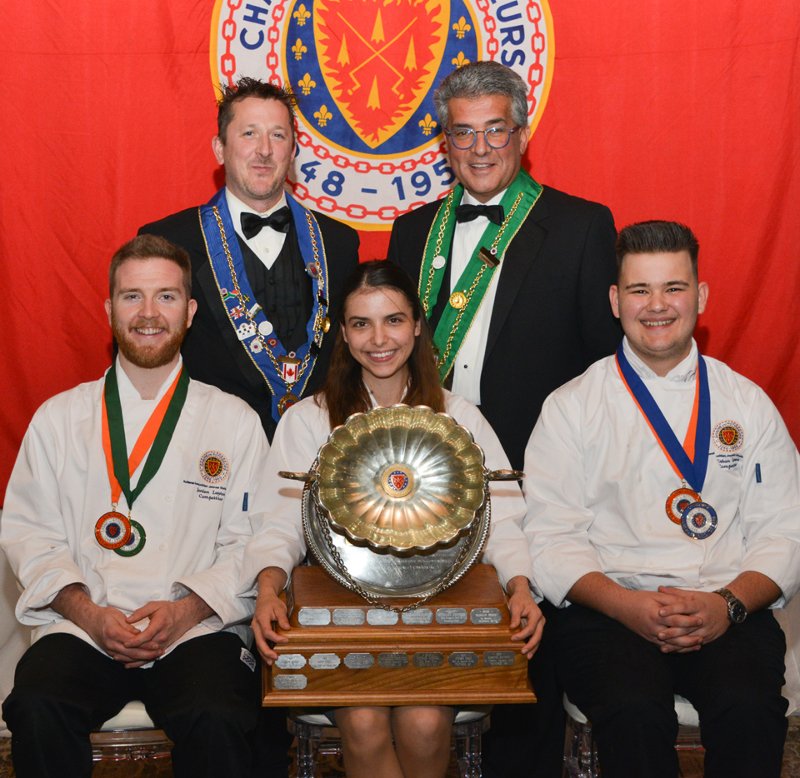 Prior her recent win in Winnipeg over silver medalist Ethan Green of Nova Scotia's The Half Shell Oyster and Seafood and bronze medalist Jordan Beaton-Layden of Calgary's Alloy, Patitucci captained Canada's Culinary Youth Team at the 2020 Culinary Olympics and took home top placings in the Skills Canada World Selection events in 2018 and 2019.
"It is such an honour to be able to represent Canada on the world stage," says Patitucci. "I am so thankful for the incredible support network of industry professionals who have given their time and efforts to allow me to achieve success and who continue to push me to learn new things every day."
The 45th annual La Chaine des Rotisseurs International Young Chefs Competition will take place next September in Mexico City.