After roughly two years of providing Victoria cheese and wine-enthusiasts with unique pairing workshops, gourmet catering, and a diverse array of cool collaborative events with the local food and beverage community, L'Apéro opened the doors to its first brick and mortar location this week.
In addition to becoming the permanent home for much of the aforementioned services, L'Apéro Wine and Cheese Bistro will also offer a specialty deli section along with a casual lunch experience where guests can enjoy a selection of soups, sandwiches, salads, and creative small plates such as Polpette al sugo (traditional meatballs stewed in Italian marinara sauce), cured dried mackerel with dill sour cream, greens, and sesame vinaigrette, and country-style pâté with cornichons, dijon, and baguette.
"Our goal is to bring people together to share good times and discover amazing pairings", say L'Apéro owners Guillaume Kieffer and Page Lotten. "We wanted to bring a European feel to Victoria's dining scene. The type of restaurant with a casual atmosphere, where the staff knows you by your name and you are encouraged to stay and chat around a glass of wine."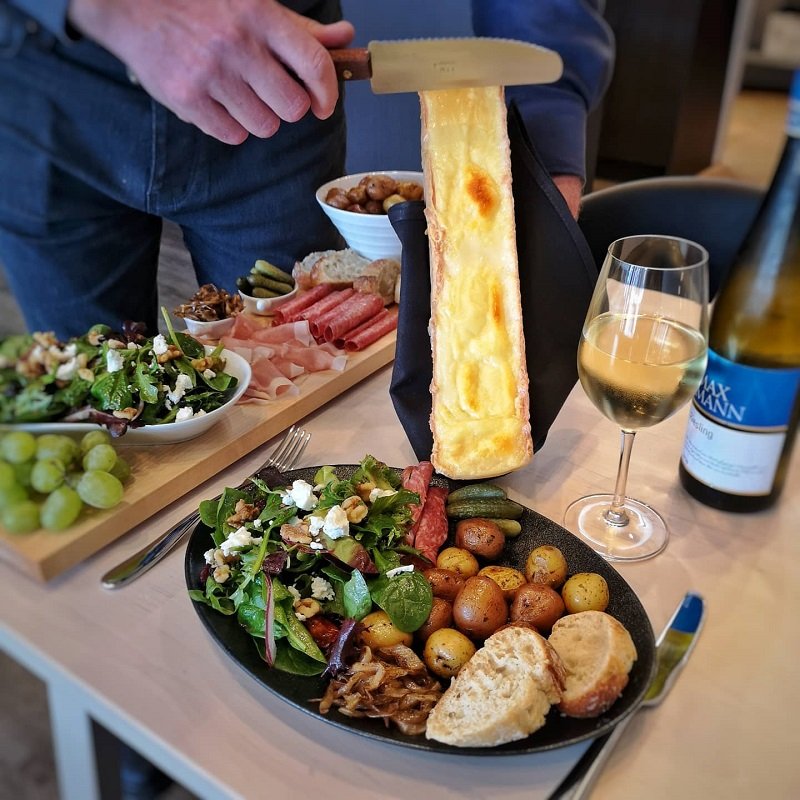 The restaurant will also feature a unique dinner menu with offerings that include the L'Apéro Experience (cheese board dinner with three curated cheeses, one cured meat, bistro salad, crackers, baguette and an array of other accompaniments) and the Raclette featuring traditional Swiss cheese melted and scraped at the table alongside roasted potatoes, cured meat, marinated onions, cornichons, bistro salad, and more.
L'Apéro Wine and Cheese Bistro is open Tuesdays through Sundays from 11 a.m. to 5 p.m. and Thursdays tthrough Saturdays from 5 to 11 p.m. L'Apéro is also currently accepting reservations for a special four-course New Year's Eve dinner.