After six seasons, 82 white aprons, and hundreds of hopeful competitors, one of the country's top reality competition shows, MasterChef Canada, revealed today that the seventh season of the series will offer former competitors another chance to claim the coveted title of Canada's best amateur chef.
MasterChef Canada "All-Stars" (our words, not theirs) will premiere on CTV on February 14 and will feature 12 returning home cooks. The cross-section of the previous six seasons is a star-studded selection of former finalists and fan favourites.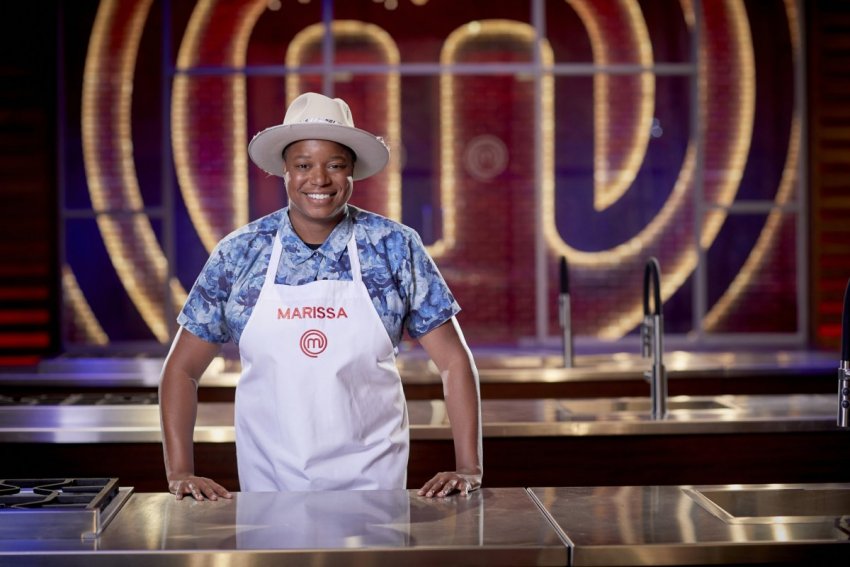 MasterChef Canada fan favourite Marissa Leon-John is back to compete in the MCC kitchen.
Like previous seasons, chefs will face off in a series of challenges that range from high-intensity skills tests to head-to-head cookoffs, to collaborative team-based challenges to earn a spot in the finale where the life-changing title, $100,000 in cash, and a "Chef's Culinary Package" will be up for grabs.
Also returning to the fold are judges and 2020 Canadian Screen Awards nominees Michael Bonacini, Alvin Leung, and Claudio Aprile, who according to a recent preview of the upcoming season, will be setting expectations higher than ever before.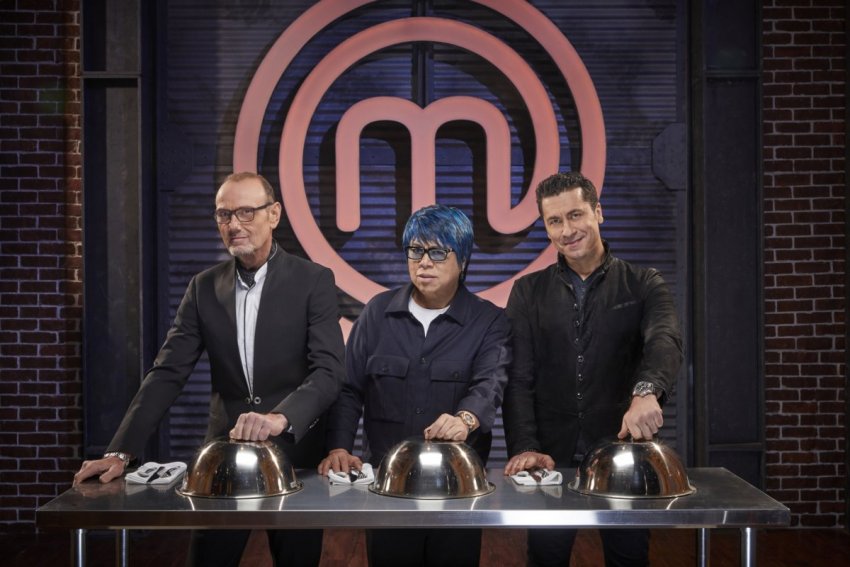 The 12 home cooks returning to compete for the top spot on MasterChef Canada season seven are Andre Bhagwandat (Season 6, Whitby, ON), Andrew Al-Khouri (Season 2, Halifax, N.S.), Andy Hay (Season 5, Dartmouth, N.S.), April Lee Baker (Season 3, Calgary, AB), Barrie McConachie (Season 4, Vancouver, B.C.), Christopher Siu (Season 2, Markham, ON), Dora Cote (Season 1, Wainwright, AB), Jen Jenkins (Season 5, Winnipeg, MB), Jeremy Senaris (Season 3, Winnipeg, MB), Mai Nguyen (Season 4, Edmonton, AB), Marissa Leon-John (Season 5, Montreal, QC), and Thea Vanherwaarden (Season 4, Vancouver, B.C.).
MasterChef Canada: Back To Win premieres February 14 on CTV. A comprehensive list of competitors and their accompanying bios can be found online.