This week, the acclaimed dining destination at Mission Hill Family Estate, Terrace Restaurant, announced that it will officially reopen for the 2022 season on May 7.
Known best for providing guests with an unparalleled al fresco dining experience that celebrates hyper-local ingredients and the scenic surrounding of the Mission Hill vineyard and Okanagan Lake, Terrace Restaurant has long been one of Canada's most celebrated winery restaurants.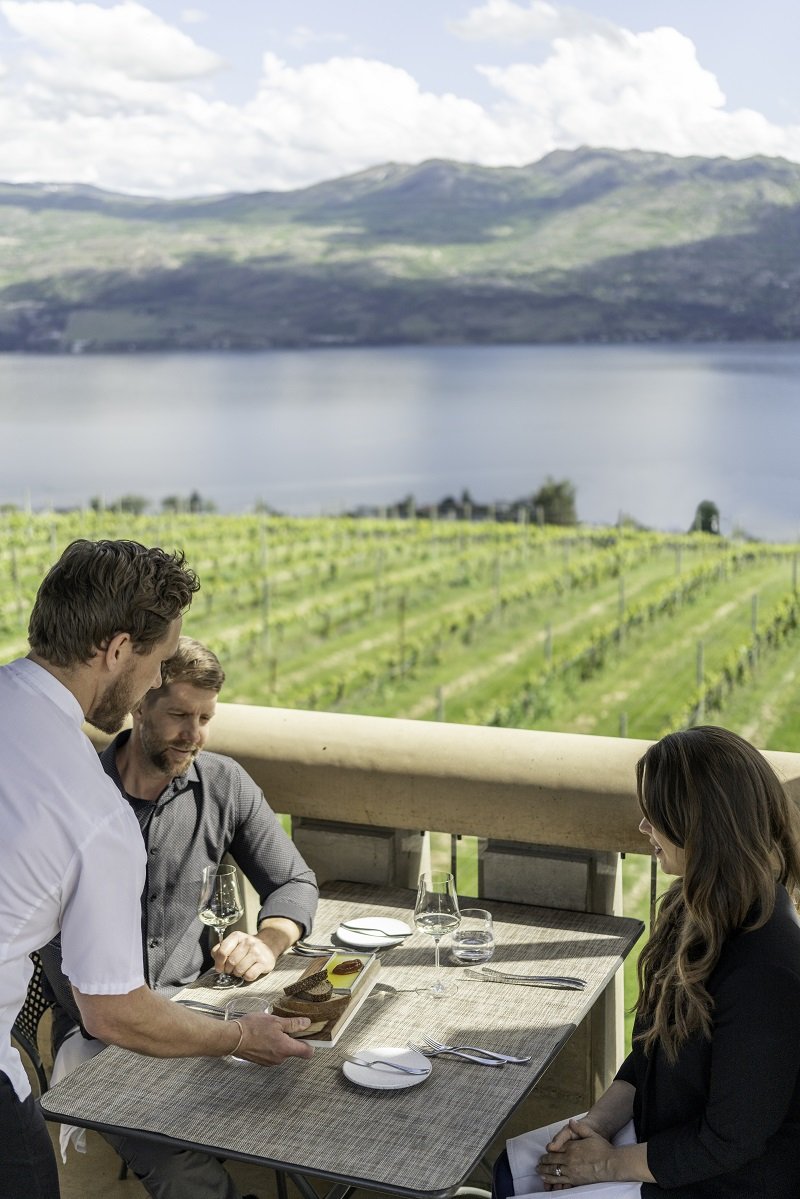 For the 2022 season, executive chef Patrick Gayler has worked closely with the winery's winemaking team to develop a progressive seasonal menu that he says will include estate-grown lemongrass, garlic scapes and coriander seeds, and a new house-made grape juice vinegar.
Terrace Restaurant will open for the 2022 season on May 7 and will be open noon to 3 p.m. for lunch and 5 to 9 p.m. for dinner. More information about the restaurant and Mission Hill's Tasting and Experiences packages can be found online.