Ryan Northcott has been involved in acting and media production for over 20 years. His career has taken him all over the world and he has appeared in multiple popular film and TV productions, including Honey, I Shrunk the Kids: The TV Show, and Mystery, Alaska and his production company, MEDIAPOP has collaborated with numerous corporations and brands like Toyota, Tim Hortons and Adidas.
This year Northcott will be appearing on the new CTV series, Jann, which airs this week. The comedy, starring Canadian legend and Juno Award-winner, Jann Arden, has been creating quite the buzz, which is no surprise given Arden's ability to transition seamlessly from the stage to the screen.
We had a chance to sit down with the Calgary-born actor to talk about the show, his love for Canadian cuisine, and some his favourite places to eat and drink in his hometown.
What was it like working on Jann?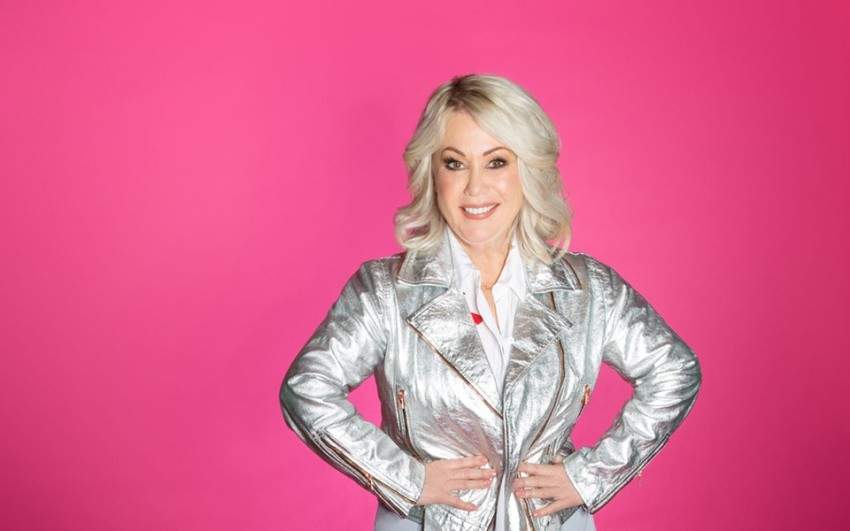 It's funny, I still always feel surprised when I get a role. I think that's from living in Los Angeles where you'd go an audition 10 times a week, and 10 times a week, you're just not getting it. So you really learn about rejection and you do these little tricks to psych yourself out. I think my radio voice gave me an edge with Jann.
I obviously knew who Jann was but I found out very quickly that she's hilarious, which I didn't expect. But she's just so funny and quick-witted and a lot of our scene was improvised, which is rare in TV, so we just kept going and it just worked. The other thing that amazed me was how supportive she was. I really appreciated that about Jann. A lot of the time, the people you're working with on set are pretty guarded, but Jann was super down to earth. She kept reaching over and telling me I was doing great and I think, as an actor, that just feels so good. I think more people should be like that.
Favourite family food tradition
My mom is really good at the holiday dinners; Christmas, Thanksgiving, and Easter--they're all delicious. I would say stuffing is definitely her strong point. She puts bacon in it and she always makes extra because the stuffing is my favourite part. I'm just here for the stuffing. In the last few years, my family and I have actually been going to The Nash for Thanksgiving. It's not cheap but it's so good. I've never had chicken like theirs anywhere else in my entire life and I don't think I ever will.
Favourite breakfast or brunch spot in Calgary
I have a lot of favourites. I like Diner Deluxe for brunch and breakfast. It's just standard, good food. I tend to cook a lot at home too. The thing about Calgary now is that it's hard to just pick one. Breakfast is one of my favourite foods because it's the combination of just a bunch of stuff together. I've had this thing since I was a kid where I like putting one of everything on the fork and eating it all in one bite. Also, good hash browns are totally underrated.
Lunch
I'm a lot more adventurous than I used to be and I think my palate has improved over the years. I love pho at lunch. I'm pretty guilty of doing Skip the Dishes and UberEats as well. One of my favourite burger places in town is Briggs. They have some of the best burgers. They're just so delicious. I don't know exactly what makes them so delicious but they're just greasy and cheesy and you get a good amount of toppings.
Dinner
There's just so many places in Calgary. I really love going to Anju. It's just so good. I've really noticed over the years how good Calgary's food scene has become. It used to be Earls and Moxies and chain restaurants like that, and then all of a sudden, there was just this culinary explosion. I really like seeing that happen. I also love Native Tongues. I've done a couple of dates there and the atmosphere is just great. I remember coming back from L.A. and thinking there were no good Mexican restaurants in Calgary. Now there are so many good spots.
Drinks
I love The Nash's Off Cut Bar. I just love the atmosphere in there and the old school feeling. I also go to Bridgette Bar and Betty Lou's. I love those places. I think the key to a good bar is the atmosphere and these places have the best atmospheres. My biggest pet peeve--this probably relates back to doing production--is poor lighting in a restaurant or bar. Off Cut Bar is just dark and moody and has a really great vibe. I love a good Old Fashioned. Off Cut makes a gin Old Fashioned, which was really interesting, so I've started making them at home and I've been experimenting with that. The bartender at Off Cut taught me this really cool aerosol spray technique with the orange peel.