With a career spanning more than three decades, Jann Arden is no stranger to the spotlight. She's a multi-platinum award-winning Canadian singer, songwriter, broadcaster, author, public speaker, and 2019 Order of Canada recipient.
Her latest venture, Jann (a six-episode series) recently launched as CTV's newest original comedy and is full of hilarious mishaps. Set and filmed in Calgary, Arden plays a fictionalized version of herself wading through the harsh realities of a fading music career—she performs at the local farmer's market, and lives in her own guest house, while renting out her actual home to more successful people in order to make ends meet.
Whether she's dealing with family drama from her mom Nora (Deborah Grover), or sister Max (Zoie Palmer) and brother-in-law Dave (Patrick Gilmore), or she's juggling business decisions between her long-time manager Todd (Jason Blicker) and her new, millennial aged manager, Cale (Elena Juatco); Arden's sharp wit and self-deprecating humour come across effortlessly on screen.
Though the show and Arden are both based in Calgary, we had the opportunity to sit down and talk with the wildly funny and kind powerhouse Canadian in Toronto when she was in the city for the official launch of Jann.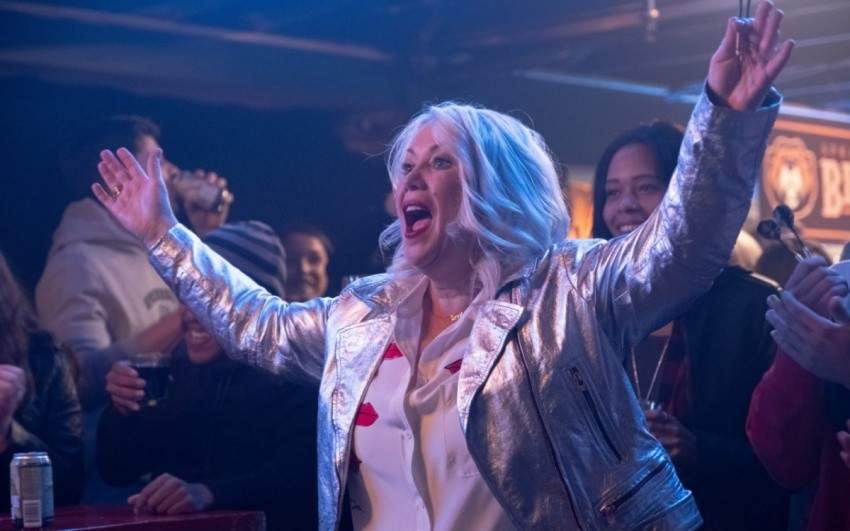 Tell me about the show in your own words.
I think it's a really fresh idea. It's funny and it's heartbreaking, but that's what makes our show special.
It's about a woman who is looking for relevance in her life, in her relationships, in her work, and discovering that there is lots of goodness out there. And I think it's kind of a hard lesson for her to learn and she kind of learns the hard way.
Our show is about diversity, it's about representation, and it's about tackling hard issues. There are sexuality issues that I think will be really enlightening for some kid in small town wherever and I think that has to be a part of our storyline. Our mom in the show has dementia my mom died of Alzheimer's; but in the show, she is just going down that road. There are a million families in Canada dealing with memory loss. It's scary, it's taboo, and there is a lot of shame attached to it. We shine a light on it.
I think people will appreciate that the writers and I made the choices that we did. Audiences these days are really smart and they're going to get the jokes.
Did you ever think you'd be starring in a sitcom?
No. But I mean, people have asked me so many times over the years. I have basically been doing stand up for 30 years in my musical career. My shows are half me yattering away and then half quiet sombre music. Leah Gauthier and Jennica Harper, the show's main writers, knew they needed to strike the balance between pathos and the laughter because they work really well together. And I think we found it. They really listened and observed how I made my way through my own life and kind of put it on those pages.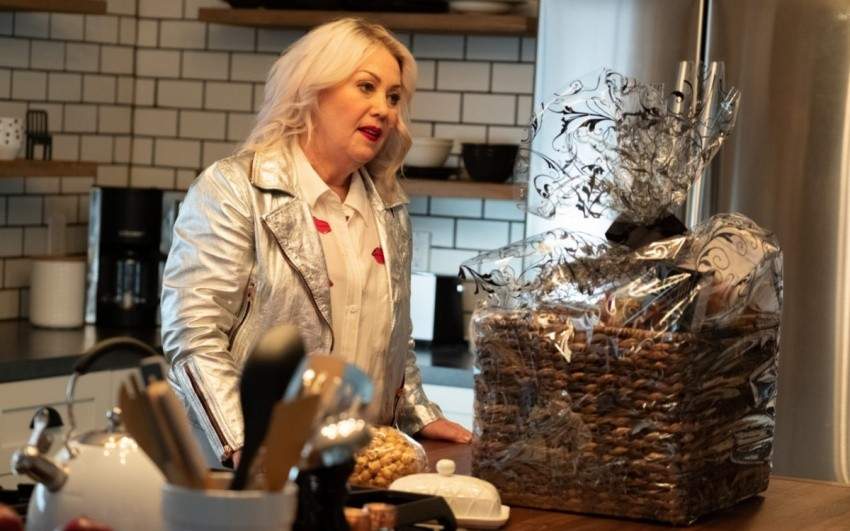 When did you realize you were funny?
I was really young. I was just a kid, a jackass, I kind of had an idea. When I was little, my mom would say, "Do you have to talk to everyone?" I was just one of those kids. I think I was shy; people never really buy into that part of humour. But I went outward because I was shy and I thought: if I beat them to the punch, if I make fun of myself before they make fun of me, then I'm going to protect myself.
Let's talk "brain food". What did you cook for the team helping you bring Jann to life?
The Jann writers' room was a little different. The team worked (and slept over) at my house for a week. Everyone was like, "I have never been in a writers room in somebody's house."
We all just submersed ourselves in funny anecdotes, shared funny childhood stories and scribbled stuff on the walls. At that time, we were still talking about casting and had all these pictures of actors we were hoping to have audition for the show. And I cooked for them everyday.
I love cooking for people, throwing something together like a pasta dish. Give me some olive oil, garlic, and bread crumbs, chuck it all into a pan with some al dente pasta and a little bit of lemon rind smashed in there, and you have a delicious and hearty dish.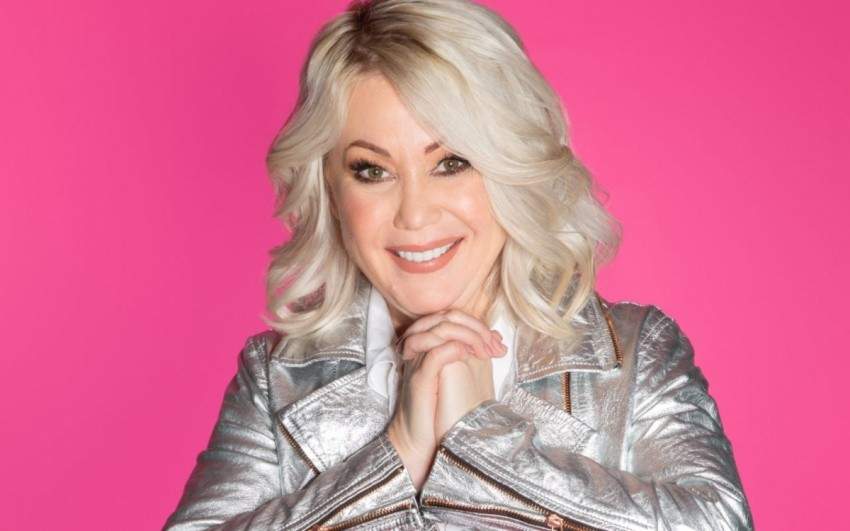 You live a sober life now. What do you think of the zero-proof cocktail trend?
Zero-proof cocktails are becoming really popular. People are realizing they can't go out four nights a week with friends and drink three drinks each night. It's not good for you.
When I quit drinking, one of the biggest obstacles was finding something to drink when I was out with friends. The choices only seemed to be water, or diet soda because I don't drink a lot of sugar, but I can't drink that much diet pop all the time.
I was recently introduced to Seedlip and I love it. It's a distilled non-alcoholic spirit with beautiful botanicals. I was a gin drinker in the day, I could put back the gin no problem. I love that botanically herby flavouring of Seedlip, you can mix it in with some soda water for a real grown-up tasting drink.
Go-to spot when dining out?
I'm now plant-based, which is serving me well. I feel good. Though, I'm probably the world's worst vegan because there are still things that slip past me.
When I'm on the road, just having things that are available has been my biggest challenge. You can only eat so many vegetable sandwiches when you are on the run. Now, not that these people need any more plugs, but I'll tell you what, the A&W Beyond Meat burger and Beyond Meat products—the sausages, the round ground—they're a life-saver for me.
I live in the country just outside of Calgary and really am a homebody, so I don't eat out a whole lot when I'm home. But when I do go out, Connie DeSousa's restaurants Charbar and Charcut are always amazing. I know both are meat-centric, but they always have plant-based dishes I can get. I love the charred napa cabbage salad at Charbar. Ten Foot Henry is also a remarkable restaurant with a great variety of dishes.
I'm often in Toronto for work, and when I am, I love going to Planta. I probably eat there a couple of times a week. They have some of the best plant-based meals I have ever had. They also have beautiful and refreshing zero-proof cocktails that use ingredients like blackberry or lime!
PB&J
With the launch of the show, CTV the network's social accounts (@CTV) will roll out a series of exclusive video features with Arden titled Peanut Butter and Jann, where Arden answers various questions about Jann while eating spoonfuls of peanut butter. So we had to ask:
Crunchy or smooth?
I like smooth. I just do. I think if I am going to eat copious amounts of it I've learned that I go smooth.
Favourite peanut butter companion?
Rogers Golden Syrup.
That's what we had as kids growing up—a piece of toast, peanut butter, and Rogers syrup. My mom would just hand it to us on a paper towel so it was always dripping down my elbow, or my calf.