There's no shortage of cooking videos on YouTube. If you can think of a theme or area of focus, there's a channel on it. Whether someone is on that video cooking something properly or not-so-properly though Well, that's another story! So how do you make your channel stand out? For former MuchMusic VJ Lauren Toyota, the transition was a long, but organic one. From a career in television to running one of the most popular vegan cooking channels on YouTube, Hot For Food, Toyota continually proves that she has both that captivating "it" factor to attract hundreds of thousands of viewers and fans to her videos and Instagram accounts alike and some creative culinary chops to too.
So how does a master of so many trades choose her path? I recently chatted with Toyota about her journey from being a VJ to YouTube star and, most recently, the North American best-selling cookbook author of Vegan Comfort Classics.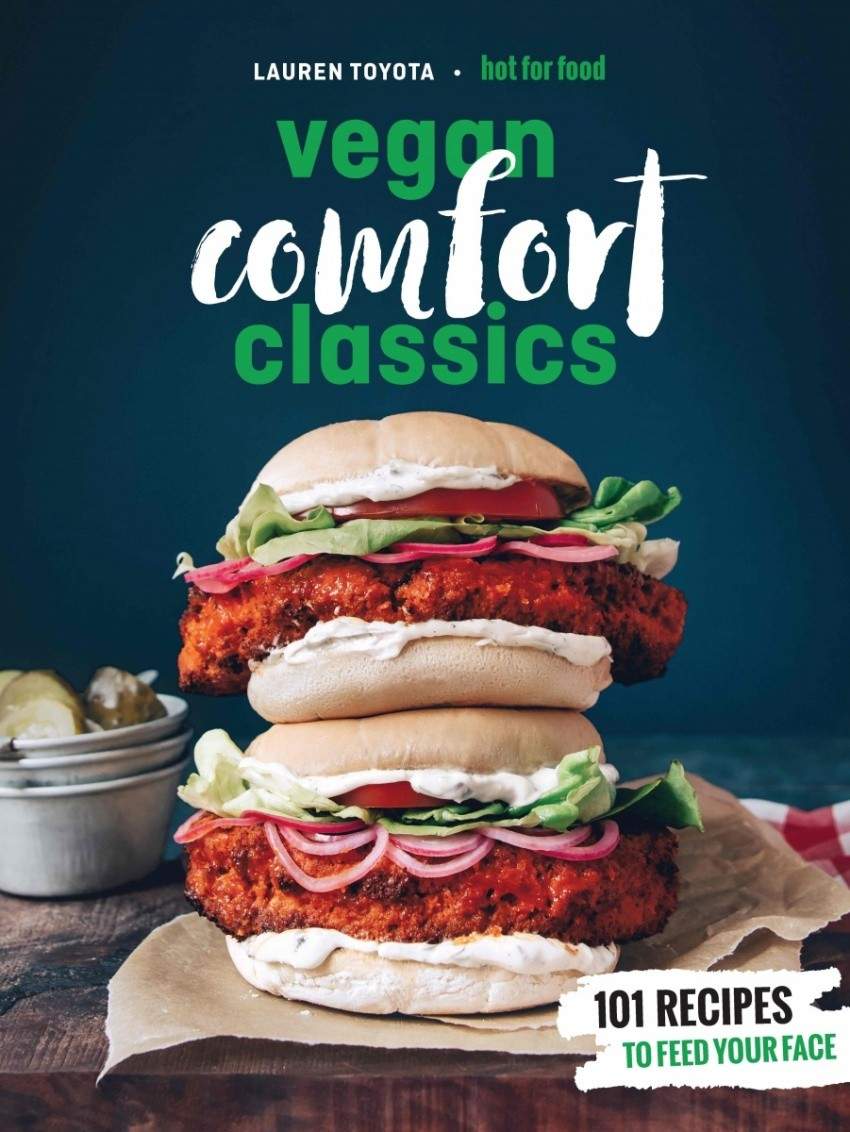 How did you go from being a TV personality to a YouTube star, to a cookbook author?
I've always wanted to be music VJ, so I set my sights on that goal and ended up doing it in my 20s. From there, I started a blog when I first went vegan in 2010. I was mainly posting to Instagram for @hotforfood around 2012. Anytime I would eat food or make food, I would just post a photo on Instagram. That's when I started noticing: "Oh, this is a thing!"
By then, I wasn't touching the blog, because I worked full time at television, and I just didn't have time. In that last year of that job, I was sort of feeling a pull away from entertainment. I realized television is just so finicky and kind of unstable. I was getting really jaded and not feeling very creative, feeling very stifled with television. When I got laid off from Bell Media in a summer of 2014, I just hit the ground running reviving Hot for Food as a real branded thing that you see now. I started contributing original recipes to other website like Foodnetwork.ca, Wdish.com.
I was just trying to rebrand myself. Trying to get into the world like this isn't Lauren the VJ, this is Lauren the vegan lifestyle expert.
How easy was that segway?
When you talk out loud about that idea that you're trying to rebrand, it doesn't seem easy, but I think I was just so passionate about this, it was easy for me. The industry was shifting to more of a digital space, so it was such a good time for me to do it. Had it been a year earlier or later, I don't think it would have hit the way it did.
I've been in television producing also, so I had a production background, editing background. I understood the way something needed to go from an idea to on-take. It was natural to start making videos and going on camera cooking. I knew I had to go this way. I spent about a year and half trying to get a TV show, pitching etc., for independent production companies.
What were their responses?
They were like: "You're great! This is great! You have the personality, but it's vegan." Every idea would just end up out of the window because of that. This is television, it's so frustrating, dead ends all the time and no one listens to you. On YouTube, I just started to do whatever I wanted, and people actually liked it and cared. That's when I got addicted right away. I thought YouTube was very lame before. I saw myself as a professional broadcaster, and I didn't know how am I supposed to fit into this space where nobody cares that I am good at my job. Around 2014, there was a real shift, and I saw other real legit-looking cooking shows on YouTube. People were putting a lot of effort into production, and that's what I wanted to do because I care about how my stuff looks.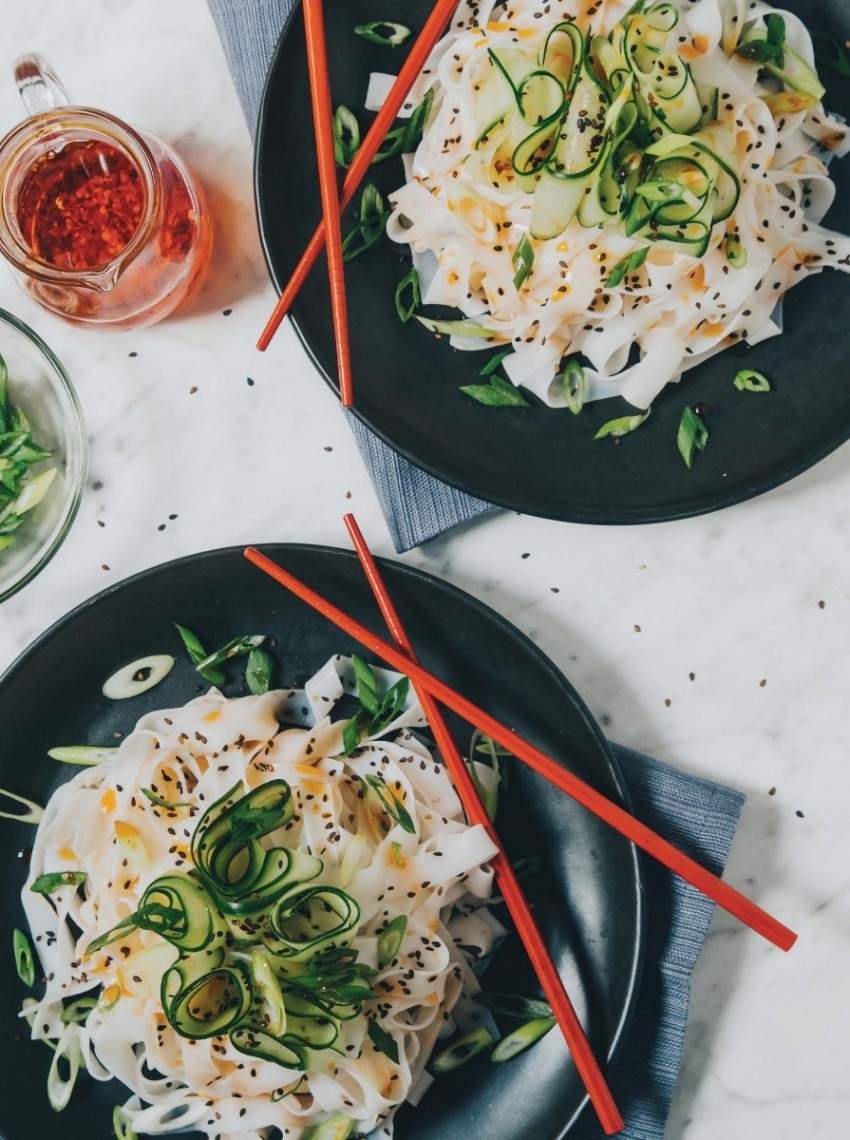 How did you learn to cook vegan food?
I think I learned to cook non-vegan food first. I learned how to measure things, how to season your chicken and get a hot pan; how to experiment with spices and seasonings when I wasn't vegan and when I cooked as teenager. My mom was always into cooking and following a cookbook. That's probably where my motivation and inspiration even started, as I saw my mom cooking and trying things, being a little bit adventurous with meal planning. When I went vegan, I fell into that trap, that perception, that I had to eat raw food, smoothies; that what isn't raw isn't vegan. It's still kind of a misconception that I am trying to break today. You don't have to eat raw salads all the time. You can eat cooked food, warm food.
I feel like Thug Kitchen was kind of first contemporary cookbook that actually got people warmed up to cooking. I wasn't really lifestyle, family-focused YouTube channel.
They blew open the door for people to pay attention. There are lots of people who do what I do. That's what's cool though. We all have the same mentality and mission, which is that we understand that the food is the conversation starter. In the whole vegan Instagram community, that's what we all believe. We're all working together and independently.
Do you find support in general on social?
Very much! I don't know what the traditional culinary world is or the restaurant world, but I feel like it's very competitive, even very male dominated. I don't feel that way about the space that I am in. I feel like it's a lot of women and also very community based.
Do you think a YouTube audience is more engaged than other social media audiences?
Instagram and YouTube were the two most engaged audiences to me, and YouTube is different than Instagram. There are different audiences there. The YouTube audience is more ravenous, and that's also because I put it all out there. I left nothing really to wonder about, and now, they are invested and they are my friends.
I've got two YouTube channels. I have strictly recipe content on Hot for Food and that's my main priority. And then I show behind the scenes, and I travel and show what I eat when I travel, and more of my day-to-day life in a vlog format on my other channel.
Was it always your goal to have a book, or you aggregated so much content that you wanted to put them into something?
I thought making a cookbook was antiquated. When I started YouTube, and I started getting a little popular, the first thing everyone would comment was: "Make a book! I want your recipes in the book!" I said: "I am never gonna make a book! That's way too much work." I was really afraid to do it and put everything permanently in writing. I can go back to the blog and edit it all the time, and I can't do that with this. I think there are so many great vegan cookbooks, why do I need to put one out? I didn't think I had anything unique to offer, and I was really down playing it, and I was very skeptical. I've also heard horror stories of very small deals. You put so much work into this thing, and you don't make any money. It's like the music industry: there's no money.
Everything sort of changed in the summer 2016. I got into routine with YouTube. I got into routine of doing weekly content. It was going well, but I now talked to a couple of independent publishers and got wheels turning but nothing appealed to me still. Then Andrea from Penguin contacted me, and I thought: "One of the biggest publishers is contacting me, I better go and have this meeting."
I told her I am skeptical. I am going to come and ask you all these ridiculous questions and get nitty gritty. Andrea was amazing. I really liked her vibe. It was just her chill confidence. She said: "People still buy cookbooks." This is with your audience and with your platforms, and they are interested in it.
What was recipe development for Vegan Comfort Classics like?
One of the first things that I did, I needed the table of contents. We knew it was going to be comfort food, that was my book pitch. I went home one night and I just made a wish list of stuff that I loved, the stuff that I wanted to make that I haven't made. I got really crazy with some of the ideas and just wrote it all out and changed some things. I just worked off of that from the beginning, only a few things changed.
I was told I have about six months from the time I agreed do the cookbook to handing in the manuscript. I was like: "Six months! Oh my god!!"
I back-timed that and I thought, if I need 100 recipes, how many recipes is that per months; how many is that per week? I had to not only make them and make sure they are OK, I have to also shoot them. I took all the photos too except for the portraits. It didn't occur to me to do this any differently than I do my blog and my channels, which is alone, by myself in my kitchen figuring it out. I coordinated my own group of recipe testers of people who just followed me on social media already, who made Hot for Food recipes. So I found these people online, and made a group, and had an email list. It's a lot of freaking work. I just made it happened and I got really intense about it. I also had to maintain Hot for Food every week on YouTube. I couldn't just drop that because I had something else going on. As crazy as it sounds there is so much going on the YouTube community if you disappear, eight other people come along. It wasn't a question about even stopping that. I did stop my vlogging channel. I told everyone, "I got a book deal! I am not going to be posting here for a while but follow my adventures on Instagram." I used this all to tell a story.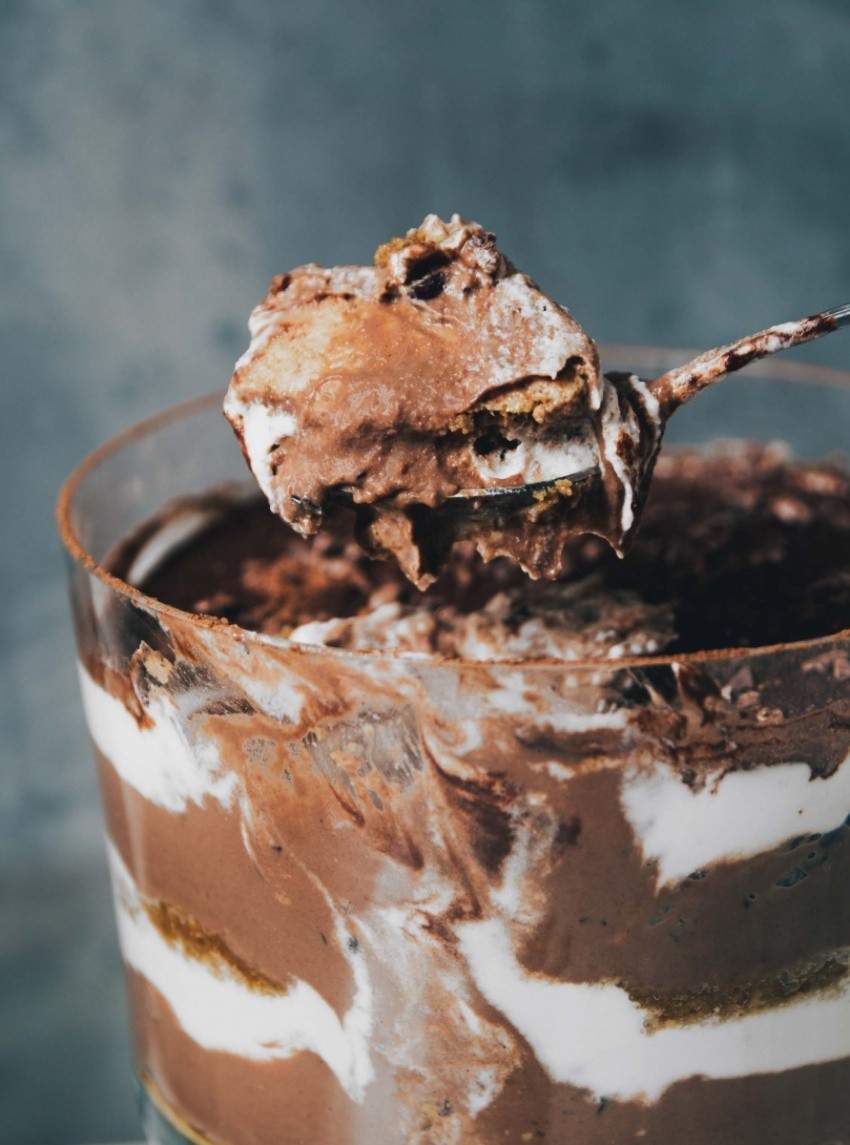 What are some of your favourite dishes in the book?
Definitely this nacho cheese recipe that was original on the YouTube channel. It's one of the most popular recipes. People make it all the time and their minds are blown because it's just potatoes, carrots, oil and milk. There's no cashews. It's really good, you should try that as soon as you get home with the book!
I love the dessert chapter. I am not a big dessert person, but I love making and photographing desserts. I really like the apple fritters; simple dough, simple yeast that I used four or five times in the book and then to make the fritters.
The waffle topped cottage pie turned out really good too. Oh and I love the gnocchi! I thought everyone is going to yell at me for trying to make gnocchi. You don't need eggs at all in the recipe. You use water, flour and seasoning. You don't miss anything with the texture this recipe gives you.
Would you classify this book as for beginners or for someone that's a bit more comfortable with how to cook vegan already?
I think it's both! It's got some really easy, simple, classic vegan stuff, and there's also more adventurous stuff if you want to spend a little more time in the kitchen. I really like fried jackfruit stuffed with avocado. It is a more adventurous one. Those are for someone who's been following along with Hot for Food for awhile, and those ones who know I love to deep fry things. Ha, ha, ha!