No stranger to the food media scene, best-selling cookbook author and Cityline regular, Mairlyn Smith just might be one of the most charming Canadian culinary experts across all media.
Her latest cookbook release, Peace, Love and Fibre is truly an exemplar of all that Mairlyn is: equal parts health-focused as a registered home economist, heartfelt and humourous.
About to embark on a book tour in Western Canada, Smith took some time to sit down with me in Toronto. The accomplished author and all 'round funny lady shares her insight about the cookbook development process, being part of the Cityline family and why she has--jokingly--encouraged her husband, Scott, to take drastic measures if she comes up with an idea for a new book any time soon.
How has your approach changed since writing your first cookbook 20 years ago to your eighth, Peace, Love and Fibre, which just came out earlier this month?
Alright. So, the first cookbook that I wrote years ago, I gained about 25 pounds. Seriously! With this cookbook, I stayed the same weight. What I've learned as a recipe developer over the years is that you don't have to eat the whole cake to decide whether or not it's a really good recipe. I have a three-bite rule. If I have three bites of a dish and still love how it tastes, then I will make it three more times and farm it out to other people for testing.
I know you were recipe testing for this book for a long time, years. Can you briefly explain your development process?
I develop my recipes in the current season. That means I'll only create a recipe when things are in season. So, I'm not going to use watermelon in January. I'm going to make a watermelon-focused recipe in August.
The first year, I create the recipes in seasons, then the second year, I go back to those seasonal recipes and test them again and perfect them. Then, I farm them out in the season to people to try and get feedback. You came for some summer seasonal recipes two years ago, and I think you had about six things. I take feedback from having friends try different things and refine from there.
You're going to travel a bit across Western Canada, you recently had your book launch on Cityline. How much work is that promotional aspect?
Sometimes it feels like its almost more work than the actual process of writing the book because you can pace yourself when you write a book. It takes me about four years to write a book. With the promotions now, you do everything in two months. I'm running around like a crazy person and mimicking your life right now, because I'm going to be all over the place. To be a bestseller in Canada, you need to sell 5,000 copies in the first three months, I believe. You've got to hustle! So to the cookbook gods, I pray!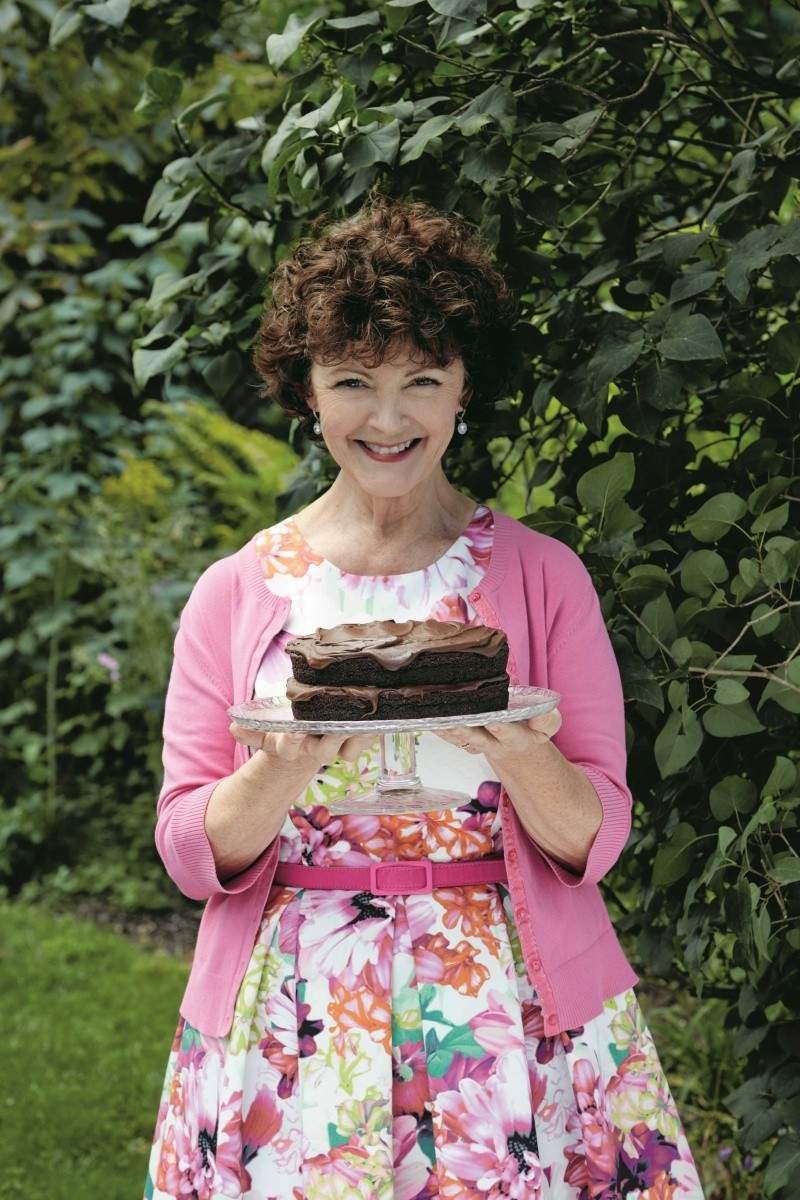 What's it like to be recognized that regularly in your day-to-day?
Honestly, I was really shy to begin with because I wouldn't know what to say to a person who approached me and I'd just get embarrassed. My husband told me that when I acted like that, I'd make the person feel bad since they were really happy to see me, but I was just being insecure.
I understand how hard it can be to go up and say hello to somebody you recognize, but don't really know, so I'm thankful that people actually do that. The only thing is that I now have to go out with makeup on! Ha, ha. I get a lot of the, "Oh wow, you're so short in real-life!". Well, yeah!
You've been very open about both of your parents passing away in recent years and you always dedicate your books to them. How did you work through not having your mom and dad around when Peace, Love and Fibre came out?
It's a lovely story because every book I've written, I've dedicated to my mom and dad. I dedicated this book to my parents because without them, I wouldn't be who I am, right? They were both here when I started the book and then my dad died, but I pretty much had most of the recipes pretty much done by then. Then my mom was diagnosed, and so what I was the saddest about was that she wasn't going to see the book in its final form.
My publisher Appetite by Random House and editor Zoe got a rough copy bound. It looked like a book, with all of the pictures where I used so many of her teacups. As I was always flipping through the pages, she'd go, "Oh, there's my dinner set!" "Oh, that's the one that I gave you for your tea party." Those were wonderful moments.
You're a bit of a china teacup fanatic and you've really taken to the phrase: "Use your good stuff." What's the idea behind that?
I do post about these teacups on Instagram fairly often and I try to write inspirational things and use my #useyourgoodstuff hashtag, I made it up and now there's almost 700 posts using it and they are not even all mine! I want people to stop saving [those things for "special occasions"]. My mom saved all her "good stuff", so I made it a goal in my life that every time we would go to Vancouver to visit her, I would drink out of a different teacup every day. I never got through them all. Come on, she's got like 500, it was insane. I love using them.
Can we expect another book in the near future? How many more books do you think you'll write in your career?
I have a couple more ideas, but this one in particular has been brewing for about 10 years because I just knew it's so important that because there's cancer in my family and heart disease, it was always on my radar.
Every time I finish writing one, I tell my husband Scott, "Honey, if I say I'm gonna write another book, you get a brick and you hit me on the head and remind me how hard this was, OK?"
But then about six months later, I'll have this really good idea and he'll say, "Do you want me to go and get the brick?"
I'm sure I'll have another one in six months!
Are there any cookbooks by Canadian authors that you've been really impressed with lately?
I have had a whole bunch of cookbooks come across my desk this year and I think there were about 90 Canadian cookbooks published last year. I've got to say that I love Mardi Michaels book. She is a friend of mine, but her In the French Kitchen with Kids is a great book. They're doable recipes and her instructions are fantastic.
You've been on Cityline for years now. What's the dynamic like between you, Tracy Moore and the rest of the regular cast?
When I first started, I was only on once every three months, and then once every other month, and now, I'm on once a month, sometimes twice. Every day has a different producer, and they have their own team, right? So, I'm on the Wednesday "team" and it's changed my career.
Working with Tracy is a joy, She's really real. You know, there's a lot of people in the world that just do things because it looks good, but Tracy walks the walk and talks the talk. She's authentic. I admire her too. She's a great business woman and a really smart lady. Hilarious too! She has the loudest laugh.