Foxx Worthee vocalists Crystal Smith and Nicole Perkins--who are affectionately referred to by their fans as "the best damn country duo in the Prairies"--share a philosophy in country music: to pay homage to the soulful traditions of classic country while embracing the rebellious outlaw spirit embodied in modern country.
Known for their powerful vocals and smooth harmonies, Foxx Worthee's love for music is evident in each energetic performance. The pair's innate ability to offer a seamless fusion between traditional country's hard knocks and heartaches and the bombastic vivacity of rock and roll has established Fox Worthee as one of the most sought-after bands in Western Canada.
As a fixture on the Western Canadian country music circuit, Foxx Worthee has garnered recognition across the music industry as electric entertainers, and have been mainstays at popular events like Country Thunder, the Craven Country Jamboree, and the Calgary Stampede's Nashville North.
Although Crystal now resides in Vancouver and Nicole in Lethbridge, Foxx Worthee will always call Regina its home, so we asked the talented duo to dish on a few of their favourite food spots.
Lunch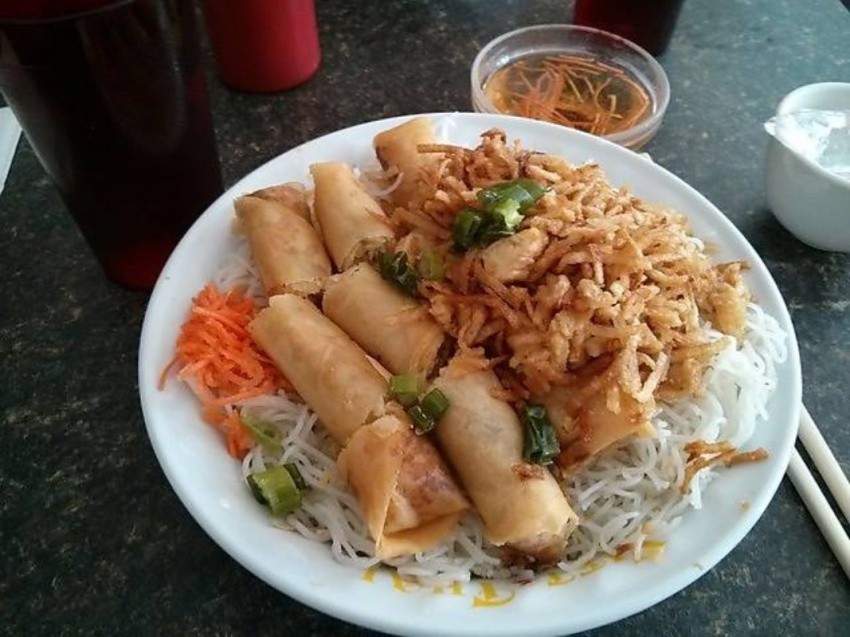 Crystal: #43--Broiled Beef Vermicelli with Spring rolls at Viet Thai on Albert Street. They knew that's what I wanted when I walked in or even called in. This was my go to lunch. There is no other place that has the crunchy spring rolls that they do, they are unlike any other. Everytime I come home to Regina it's on my list of must-have stops.
Dinner
Nicole: Although somewhat of a regional chain, Western Pizza on 9th Ave North is special because of its owners. My favourite meal is an all-dressed pizza with a tossed salad, house dressing and wings in the special "Manais" sauce. When we were kids my parents took us there and my brother would get to go back into the kitchen and make his own pizza with Nick. Whenever I have that all dressed pizza, I'm immediately taken back to family time spent there.
Dessert
Crystal: If you are from Regina or even Saskatchewan then you know what Milky Way is. The red and white stripes on Victoria Avenue can be seen with a line up from season open to close.
Strawberry/vanilla soft serve twist with sprinkle dinkles…. Yes, that's what they are called. I've NEVER in my life had anything different from there, and I don't think I ever will. I have so many special memories connected to that cone. Like the time I finally got to ride my bike alone with my brother to get ice cream
Nicole: Grape hard ice cream--I waited for that to be the flavour of the week every summer. There is nothing else that compares to grape hard ice cream. If it's not grape, then I'm not interested.