After being closed to the public for nearly two years, SAIT School of Hospitality and Tourism announced this week that its full lineup of dining experiences will reopen to Calgarians throughout the month of March.
The concepts slated to reopen this month include The Highwood (opened on March 3), The Tastemarket (opens March 8), 4Nines and The Marketplace (open March 22). As the culinary school's flagship eatery and bar, The Highwood's reopening was arguably the most anticipated of the bunch, and has relaunched with a few welcomed changes including a new cocktail hour and a new Friday night service.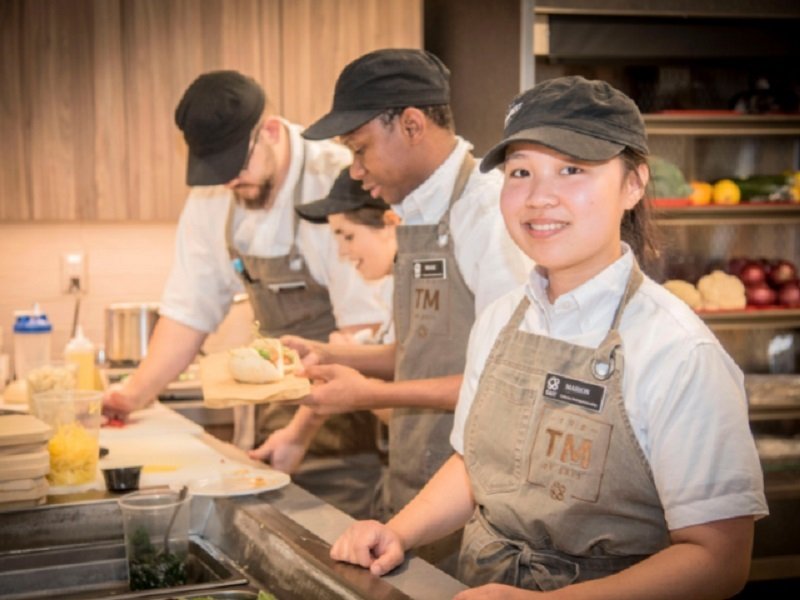 The Tastemarket will resume featuring artisan sandwiches, salads, flatbreads, charcuterie, and more, but visitors can expect a larger venue than was previously available, which lends itself to play host to parties, weddings, and the like.
Finally, in the new International Culinary Campus inside the John Ware building, SAIT will be serving up a selection of bakery, patisserie, and butchery items at The Marketplace, while the new 4Nines diner will feature a range of grab-and-go classics.
More information about the new and notable additions to the SAIT School of Hospitality and Tourism can be found online. Reservations for The Highwood can be made via OpenTable.