Starting this week, we are excited to announce that we will begin selling interesting wares by way of a new virtual marketplace. The Eat North Market will see new items added weekly, but for now features an array of Canadian-made products such as face masks, graphic t-shirts, tablewares, greeting cards and more. Many products featured have been created by participating artisans of our cornerstone annual event, Prairie Grid Series.
With pickup and delivery currently only available in the Calgary area–as a soft launch for the 2020 holiday season–Eat North Market plans to expand both its localized pickup options to Saskatoon and Edmonton as well as countrywide shipping in January 2021.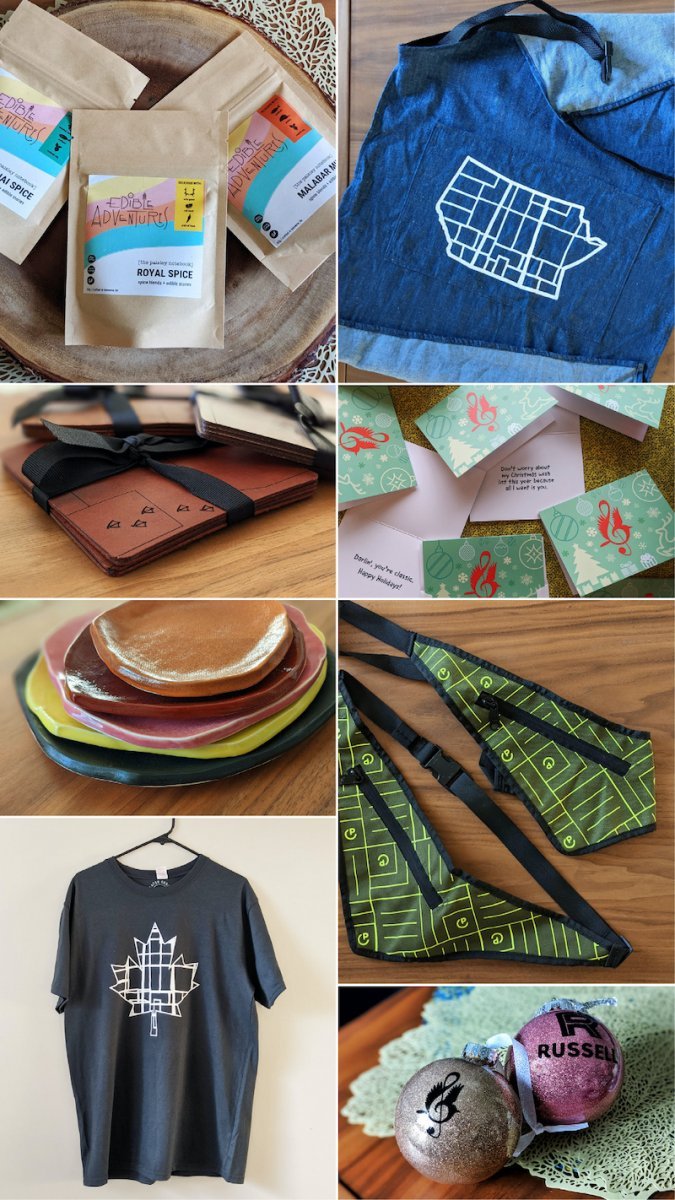 In addition to unique products like chef Aman Dosanj's Edible Adventures spice mixes, Laurie Brown designer face masks and enamel pins, the online marketplace currently offers the Blue Jay Sessions' custom holiday cards and ornaments. These holiday items will see proceeds going towards the Community Kitchen Program of Calgary.
People are encouraged to check back weekly to the Eat North Market for new products. Any makers or producers interested in being added to the marketplace can reach out via email.