This week, Saskatoon's acclaimed Stumbletown Distilling released a sneak-peak of its latest innovative creation, a new ready-to-drink cocktail made with the distillery's best-selling Original Gin.
Although Stumbletown already carries a wide array of wildly popular pre-made cocktail mixes and cocktail kits, the new raspberry soda-flavoured Cosmic Cowboy is a first for the Saskatoon distillery as well as the first gin-based RTD produced in the province.
The Cosmic Cowboy also features an eye-catching retro-themed design by Saskatoon-based artist Craig Wilson, whose unique artworks are already featured in Stumbletown's celebrated lineup of gins.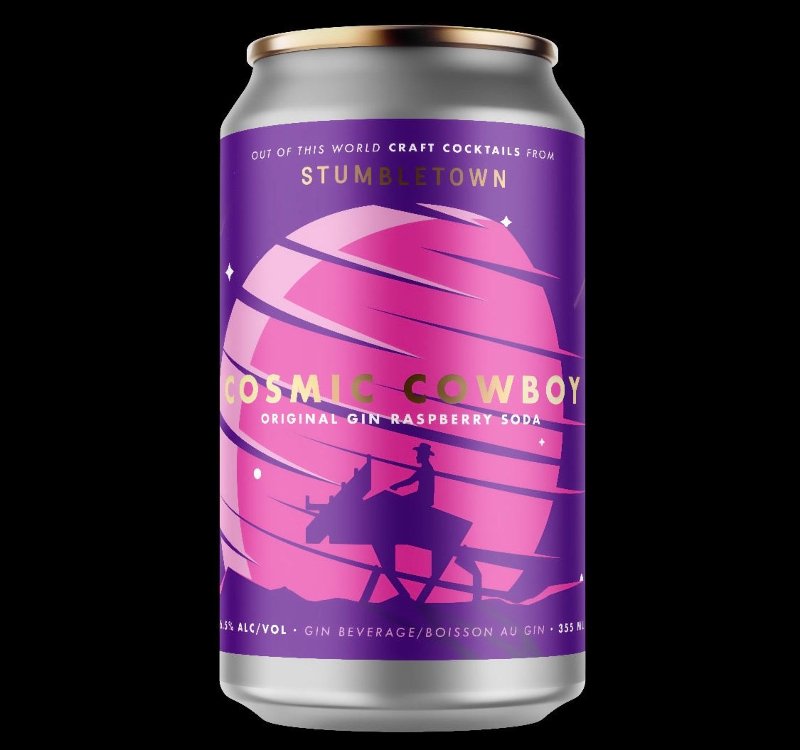 Stumbletown Distilling's Cosmic Cowboy is set to launch on September 24 and will be available to purchase online and at select retailers across Saskatchewan.