With Dine Out Vancouver and its 300+ participating restaurants set to begin their annual celebration of local food and beverage this week, the popular festival just announced that one of its premiere draws, Street Food City, will also be making its long-awaited return to the north side of the Vancouver Art Gallery on January 15.
The 10th annual Street Food City festival will feature a rotating selection of food trucks that will be offering up everything from Korean fried chicken and lobster rolls to authentic Malaysian fare, Mediterranean-inspired vegan platters and wraps, Neapolitan pizza, and more.
"Absence makes the heart grow fonder, so we're especially excited to bring Street Food City back this year—and we're sure the public shares our enthusiasm for its return," says Lucas Pavan, Dine Out Vancouver Festival Manager, Destination Vancouver. "We and the participating food truck operators look forward to welcoming guests to the Square for some delicious food and good times. It's a great way to kick off the new year and for Vancouver to reignite its love for our local food trucks."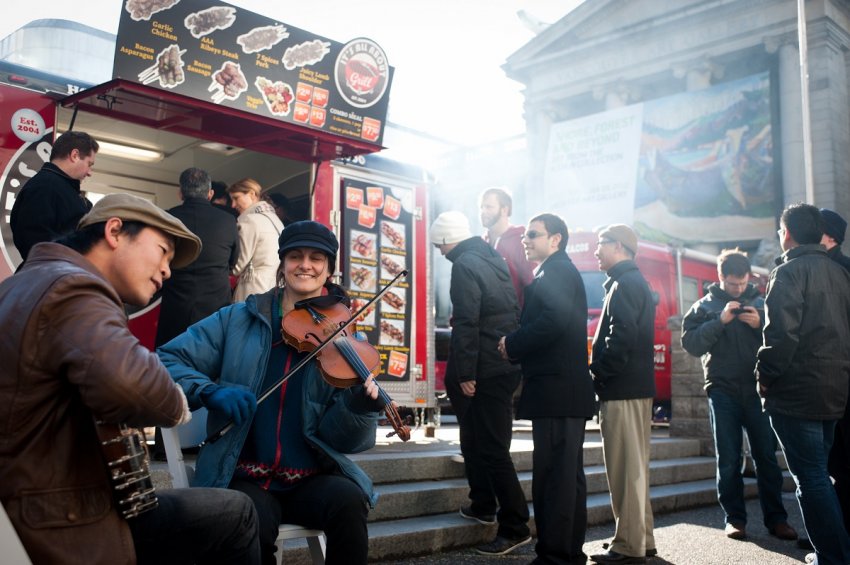 Street Food City will also feature an on-site dining area equipped with tented picnic tables in case of rain, where guests will be able to enjoy their freshly-served food truck fare as well as live entertainment from local musicians throughout the festival.
The festival will run from January 15 to 23 from 11 a.m. to 2 p.m. on weekdays and from 11 a.m. to 5 p.m. on weekends. The full list of participating food trucks can be found online.