The 24th iteration of Canada's only national bilingual food writing awards took place last night via virtual ceremony and after all was said and done, 19 of the country's top culinary publications from the past year walked away with top honours at the Taste Canada Awards.
The competition kicked off earlier this year with 73 total cookbooks representing authors from nine provinces, and after revealing a shortlist in June, the competition was narrowed down to a maximum of five entries per category.
During both the English and French portions of the ceremony, gold and silver winners were revealed in the categories of Culinary Narratives, General Cookbooks, Regional/Cultural Cookbooks, Single-Subject Cookbooks, and Health and Special Diet Cookbooks.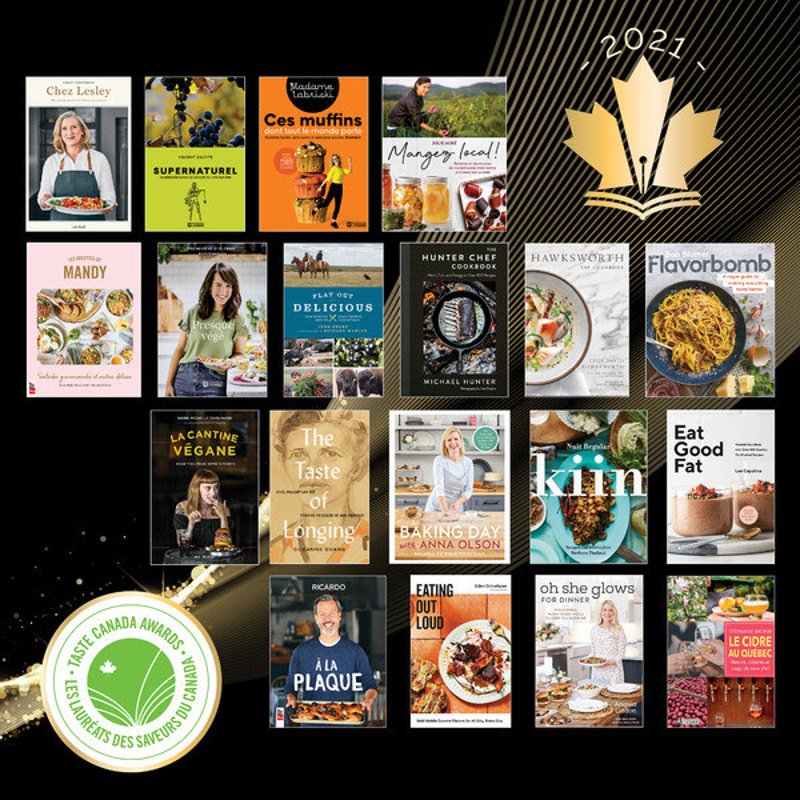 Some of the competition winners included culinary content veterans like Anna Olson, Bob Blumer, and Ricardo Larrivée, acclaimed chefs such as Nuit Regular, David Hawksworth, and Mandy and Rebecca Wolfe, and renowned writers like Lesley Chesterman, Jenn Sharp, and Suzanne Evans.
The comprehensive list of cookbook winners along with the 2021 Hall of Fame inductees and Canadian culinary student honours can be found on the
Taste Canada website
.