Toronto's Unboxed Market is celebrating its one-year anniversary this week, and to commemorate the occasion, the city's first no-waste market has announced they'll be offering a series of prizes, giveaways, and in-store sampling.
Since its inception, Unboxed Market's mission has been to eliminate single-use plastics and unnecessary packaging in grocery, retail, and takeout. Over the past year, the eco-conscious market and grocer has saved the equivalent of more than 20,000 single-use jugs and containers, and Unboxed Market co-owner Michelle Genttner says the store's accomplishments are a direct reflection of Toronto's waste-free journey.
"Toronto has an active and vocal zero-waste community," says Genttner. "Along with the early adopters, the neighbourhood has really embraced this concept. Customers were craving a retail experience that didn't involve so much waste and packaging once they got home."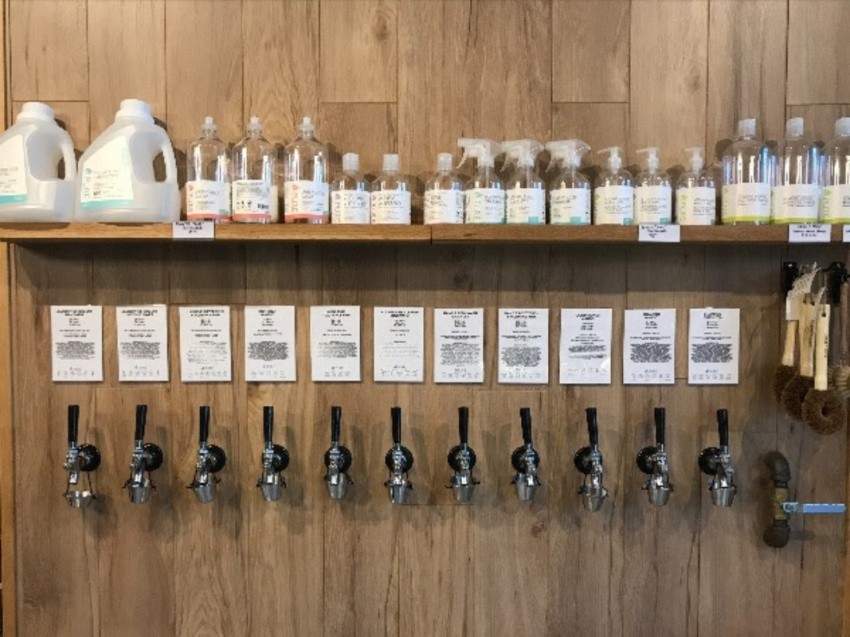 The Dundas Street West market continues to prove the viability of running a successful, environmentally-conscious business, and with the impending ban on several single-use plastics on track to come into effect next year, Genttner says there are countless examples of Torontonians following Unboxed Market's lead.
"One customer told us that since shopping at Unboxed, her family of four has reduced their plastic waste from two large city blue bins weekly to less than one small bin every two to three weeks," adds Genttner. "Another elderly gentleman who lives nearby, and was reluctant to try us at first, now comes in regularly to fill his peanut butter, milk, and other containers, commenting on how much easier it is to buy only what he needs."
Unboxed Market is open Tuesday to Saturday from 9 a.m. to 8 p.m. and on Sunday from 10 a.m. to 6 p.m.