After operating the last three months as a temporary tapas pop-up and market, Vancouver's Como Taperia just announced its plans to resume offering full dine-in services on September 9.
"We thank everyone for their incredible support this summer, especially with our patio and mercado," says Shaun Layton, co-owner of Como Taperia. "When we first reopened, our Como Chico menu consisted of prepared tapas and a few hot dishes, but our kitchen wasn't fully in operation. We have slowly brought back more menu options, as we have opened more of our kitchen. We are now excited to bring back so many of the dishes our guests have loved, in addition to creating new ones."
Upon reopening, Como's new menu will feature items such as smoked confit tomatoes with pine nuts and ajo blanco, pig's head with mojo picon and housemade focaccia, and the return of the ever-popular Bikini Sandwich with manchego, jamon, and truffle. The new menu will also incorporate a new line of conservas from Patagonia Provisions, including sofrito mussels, mackerel in paprika, and more.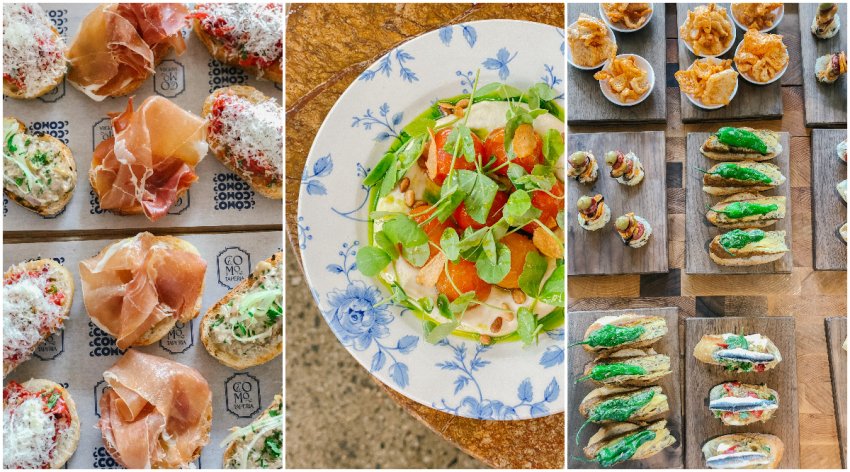 Spanish happy hour will also return in conjunction with Como's full relaunch, featuring drink specials on everything on tap (sangria, Spanish vermouth, fino sherry, and all beers), a rotating array of tapas, and a selection of handcrafted cocktails.
And while all of the aforementioned features will promote dining in at the Spanish eatery, the Como team has assured guests that its popular mercado will continue to provide patrons with a number of Spanish goods and ingredients.
"The mercado has been a lifeline for us, and we continue to add new Spanish items to our shop and look forward to unveiling our online store," adds Layton. "We're definitely looking to build some great gift boxes soon, in addition to curating more Spanish-inspired kitchenware and Como-branded items."
Como Taperia officially returns to full service on Wednesday, September 9. Regular hours are Wednesday and Thursday from 4 p.m. to 10 p.m, Friday from 4 p.m. to 11 p.m, Saturday from 2 p.m. to 11 p.m, and Sunday from 2 p.m. to 10 p.m. Reservations can be made online via Resy.