As one of Canada's most acclaimed Spanish restaurants, a seat at Como Taperia is hard to secure at most times of the year. Throughout the summer though, its collaboration with Paella Guys is an even hotter ticket.
The Patio Paella Series is officially back for and will will kick off on Sunday, May 21. The series will once again see the Paella Guys doing their thing al fresco, cooking paella mixta in a gigantic steel paella pan, while Como offers a mix of wines, cocktails and, of course, tapas.
"Chef Javier makes some of the best paella in the world, and we are so lucky to work with their team again for what's likely going to be another great summer Patio Paella Series," said Shaun Layton, co-owner of Como Taperia in this week's announcement. "The paella takes about an hour to prepare and during that time, guests can order from our full tapas and drinks menu, making a full afternoon event out of it."
Tickets are on sale now for the 2023 Patio Paella Series at the price of $28 (plus tax and gratuity) per person and include an individual-sized plate of paella with an option of 12 p.m., 2 p.m., or 4 p.m. seating. For groups larger than four, individuals must email Como directly to book their table and time.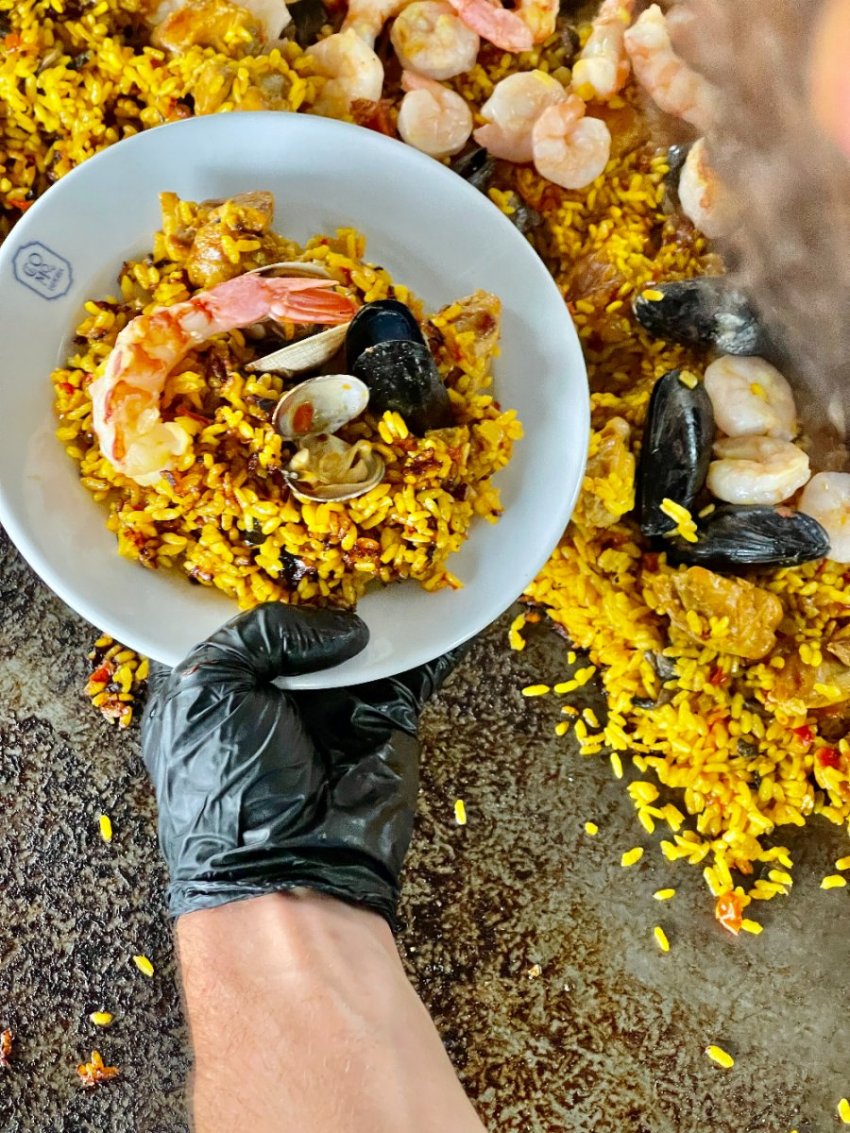 Other Dates for the 2023 Patio Paella Series are June 4, June 18, July 2, July 16, July 30, and August 27.
Como Taperia is located at 201 E 7th Ave. and operates seven days a week from 4 p.m. to 11 p.m.