After operating in North Vancouver for roughly two years, Hachiro Ramen Bar announced this week that it has undergone a culinary evolution of sorts under the newly appointed leadership of acclaimed chef Addy Gowe.
The once-ramen-centric eatery, now known simply as Hachiro, will reopen tomorrow with an expanded menu from the former Bufala Edgemont, Torafuku, and Wildebeest chef that features an array of Japanese-inspired dishes, late night bar bites, and weekend dim sum.
"We're excited to share the next evolution of Hachiro with our guests," says owner Brooke Naito-Campbell. "We want to be a gathering spot to come with your nearest and dearest to share a meal, dim sum or late night snack, and try something new in a welcoming atmosphere."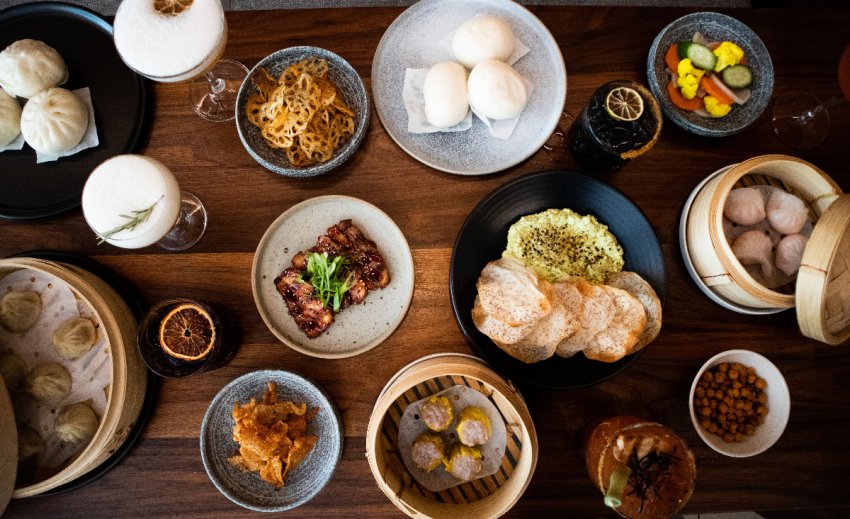 In addition to new standout menu items such as xiao long bao pork soup dumplings and a creative Brussels sprout and broccoli okonomiyaki, Hachiro will also debut a brand new cocktail list that features libations like the Shinsen (ginger liqueur, shochu, lemon, lychee juice, ginger, Mt. Fuji bitters, butterfly pea flower), and the Tokyo Mule (shochu, Campari, clove syrup, strawberry, lime juice, ginger beer).
Hachiro opens Tuesdays through Fridays at 5 p.m., on weekends at 12 p.m., and offers weekend dim sum service from noon to 1:30 p.m. Reservations can be made over the phone.