There's no denying that most of us have a pent-up desire for travel. Those that are apprehensive about flying right now are opting for road trips; this is where motels are making a strong comeback. Reimagined roadside motels are accessible, approachable and naturally offer social distancing safety measures since there's no shared elevator or hallway and they now offer a virtual check-in process.
The June Motel is no exception. With two locations in Ontario (one in Prince Edward County and the other in Sauble Beach), it's hard to book a reservation at either, as they've been booked solid since opening.
The Journey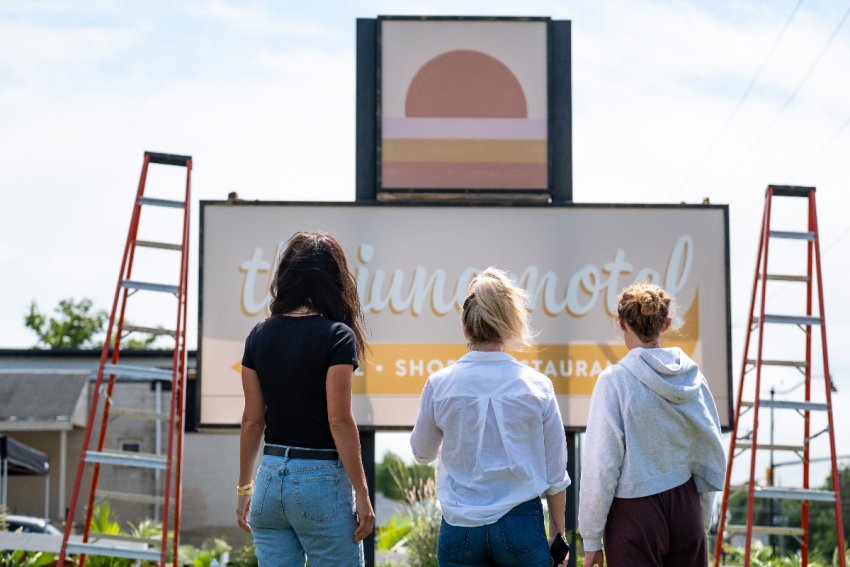 The women behind The June Motel, April Brown and Sarah Sklash, started their journey to becoming boutique moteliers when they left their cushy jobs in Toronto to invest in a grungy motel in Prince Edward County back in 2016. They renovated and re-branded the property to radiate a Rosé All Day vibe.
They soon realized that not only is there a demand for pretty motels (seeing as how well the first June is doing) but they also recognized their passion for purchasing out-of-date motels and bringing new life into them. During the pandemic, they opened up their second June Motel, this time in Sauble Beach.
The Motel Vibe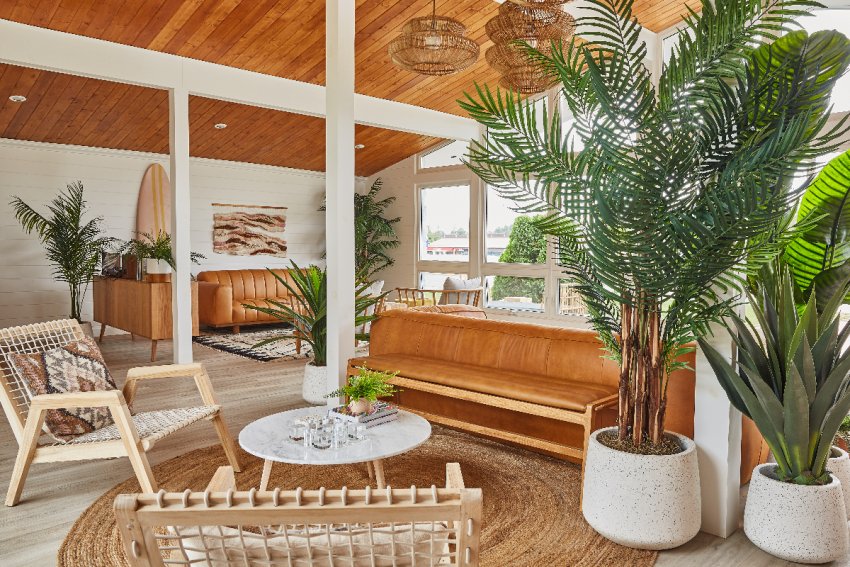 Each location has a different vibe but also continuity in retro furniture choices, relaxed chic decor and paint colours inspired by sand, sun and sky. If you're looking to take a dreamy Instagram photo/selfie, we suggest the lobby of either motel. There's great natural light and lots of layers of interest that make for a textured backdrop. Both motel lobbies feel like a Pinterest board come to life.
The Success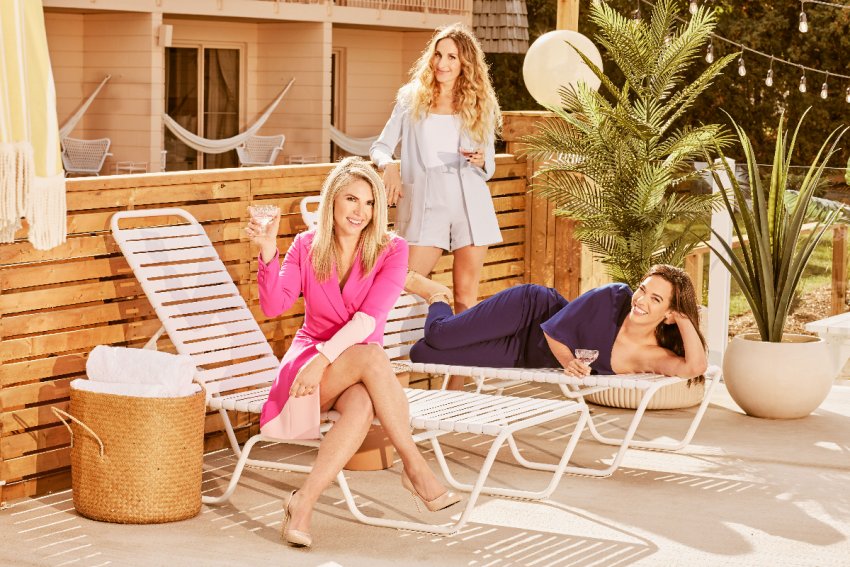 Five years after opening their first motel, these two female entrepreneurs got their own show on Netflix. Motel Makeover is a 6-episode series that follows April and Sarah, as they remodel their 24-room motel in Sauble Beach into an airy, coastal, super Instagrammable escape.
Let's be real, I smell a motel empire in their future.
The Restaurant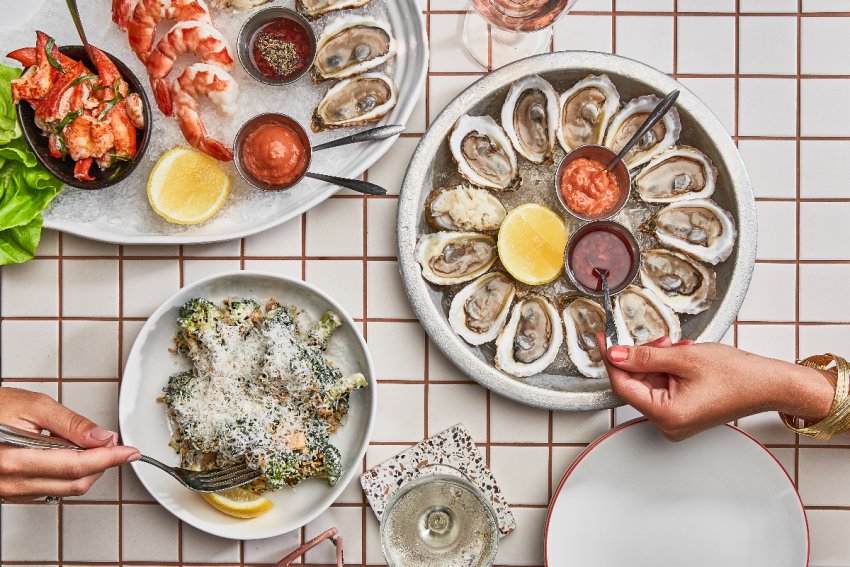 Heydays Sauble Beach is an indoor-outdoor restaurant that serves elevated beach casual cuisine with a strong emphasis on seafood. The food is a lovely throwback to nostalgic dishes that you would find at a roadside stand along a body of water back in the 70's (or earlier). The Heydays menu includes New Brunswick Oysters, Crispy Smoked Fish Cakes and Hot Lobster Rolls. There's a lot of bright flavoured food options. Chef Fred Laliberte does not shy away from using fresh herbs on most dishes–this is what coastal cuisine is all about.
Heydays also serves up a great selection of canned drinks, cocktails with real fruit and crisp, refreshing wines that balance out the dishes or taste great on their own.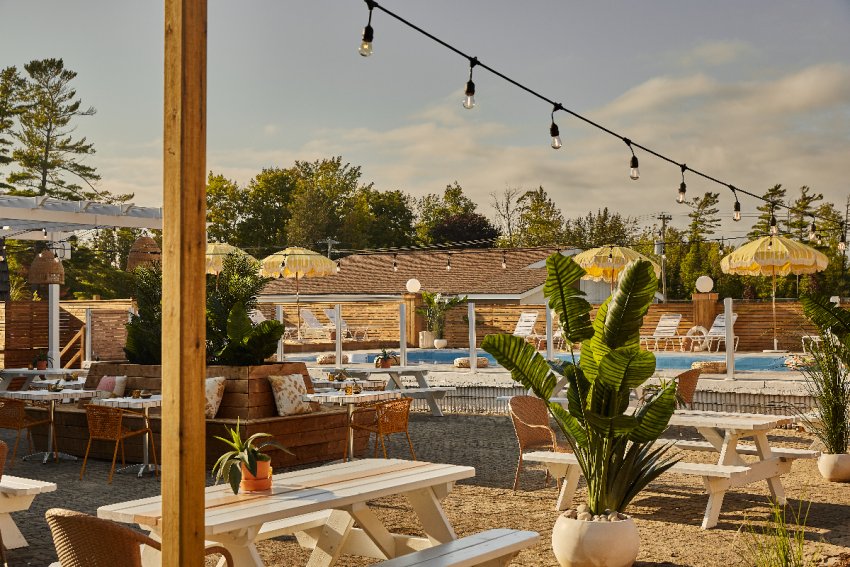 The patio space feels like a chill backyard, made up of painted picnic tables, plants and string lights. They've also sprinkled in a few tiled tabletops with wicker chairs, adding to the 70's vintage vibe that they're going for.
While watching Motel Makeover, April and Sarah get candid about knowing nothing when it comes to running a restaurant. Teaming up with a restaurant partner that knows high quality comfort food was a smart move. Chef Laliberte was previously the creative vision behind several Toronto concepts including Bobbie Sue's Mac + Cheese, Poutini's House of Poutine and Hawker Bar. He's given the HeyDays dining experience a refreshing take on coastal cuisine.