If you have had the pleasure to stay at the Calgary boutique hotel, Hotel Arts, then you know that their service, contemporary rooms, modern restaurants and fun-filled pool parties are like no other. Hotel Arts Group is proud to announce the launch of Hotel Arts Kensington, which is previously the Kensington Riverside Inn.
The Hotel Arts Group was originally formed back in 2005 by a small team of Calgary investors to create two boutique hotels, Hotel Arts and Kensington Riverside Inn; as well as three restaurants, Yellow Door Bistro and Raw Bar at Hotel Arts and the newest addition, Oxbow located in its Kensington hotel property.
Hotel Arts Group has always owned the cozy, yet luxe Kensington Riverside Inn, but this summer, it has opted for a name change and slight rebranding, as people rarely associated the hotel with its Beltline sister property over the past 13 years. Now officially known as Hotel Arts Kensington, the rebrand was done in an effort to become a bit more welcoming, offer a slightly more relaxed hospitality experience and overall better reflect the Hotel Arts Group.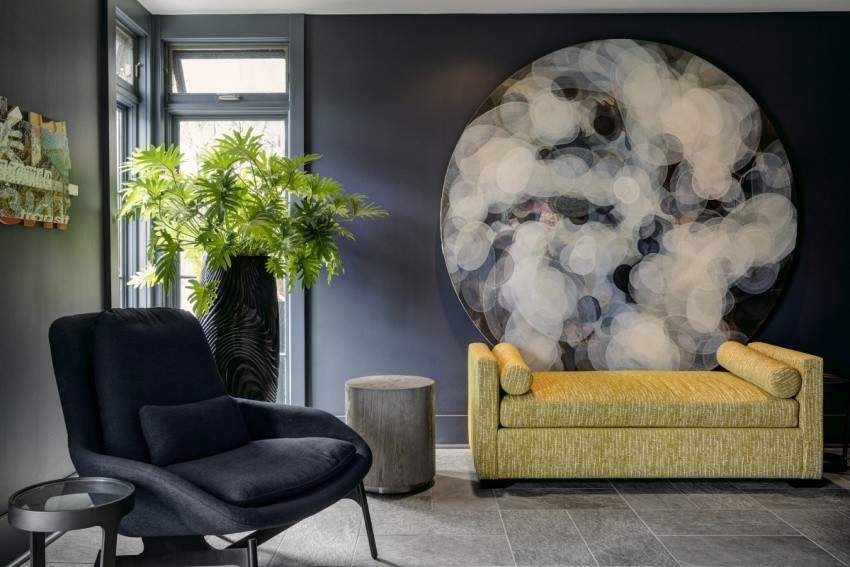 "We want guests to feel comfortable in a welcoming environment," says Mark Wilson, general manager and vice president with the Hotel Arts Group. "The rebrand should showcase that intimate, stylish experiences and warm, welcoming service are not mutually exclusive."
Under the new rebrand, the property will look to mirror the energy of the neighbourhood, which includes last year's sleek lobby bar and Oxbow restaurant design done by Sarah Ward Interiors.
The hotel has also dropped it's Relais & Châteaux accreditation. Wilson remarks that "the difficult decision to leave the association is based on a cultural shift to provide a more approachable experience for valued guests that will in no way impact the level of service and personal attention provided at the hotel."
To encourage folks to come by to check out the shift in style, Oxbow and its lobby bar are offering $7 glasses of Domaine Chandon champagne for all of July and August.