Calgary's food community got a little bit of sad news today when the news was made public that both Duncan Ly and Karine Moulin (Hotel Arts Group's executive chef and executive pastry chef, respectively) would be leaving the company to pursue other opportunities.
Both Ly and Moulin have become extremely notable in the city with various awards from publications like Avenue and Where magazine, Gold Medal Plates national placements in the past, as well as Moulin's appearance on the final season of Top Chef Canada.
The release that was sent out today by the Hotel Arts Group shared: "We also pause to thank Executive Chef Duncan Ly and Pastry Chef Karine Moulin as they are both moving on from the organization to pursue new roles. Their contributions to the group have been numerous and noteworthy as have the accolades that they have garnered through their considerable contributions to Alberta's culinary scene. We have been proud to partner and support them in all their endeavours and we wish them well as they spread their wings to explore new projects."
While Ly will be leaving at the end of August to start work on his own endeavour (which we are sure will be just as exceptional as his modern Vietnamese cuisine at Raw Bar), Moulin will be leaving late-July to head to Palm Springs and delve deep into the vast world that is Californian and Mexican-influenced cuisine as the executive pastry chef of Hyatt Indian Wells, a luxury propery just a short drive outside of Palm Springs.
"I've had an excellent run with Hotel Arts for the past 10 years, it's been an amazing partnership, and I've been fortunate to work with a great team and been able to accomplish many things. I just felt like it was time to take that next step in my life," says Ly. "I feel like the best years of my career are still ahead of me, people can still expect the same passion and drive from me with more of a no-holds-barred style of cooking."
Moulin shares similar sentiments to looking ahead to new adventures.
"This is goodbye for now, but Canada is home to me," shares the pastry chef. "I definitely plan on returning with my new culinary skills and sharing what I've learnt with chefs and colleagues when I do. It's most likely that I will be returning to Calgary."
As for the new chef taking the reins, well we know a group as polished and on-the-ball as Hotel Arts wouldn't let two of their stars go without having an ace in the sleeve to pull out, so well-known Calgary chef, Jan Hansen is ready to step in for Ly while a pastry chef to take Moulin's place has yet to be named.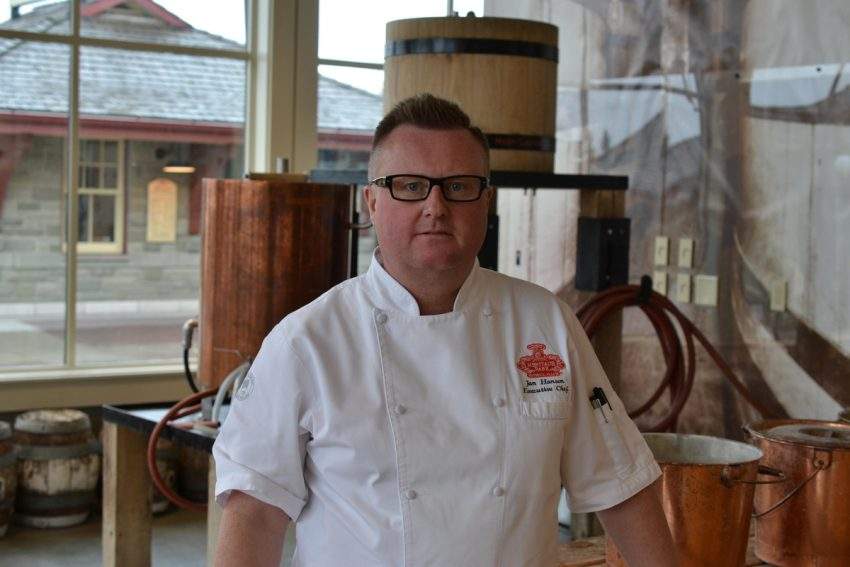 Hansen himself is a staple of the Calgary food community, currently leaving his post at the city's well-known institution, Heritage Park.
"After ten years working at one of Alberta's beloved tourism attractions, I'm ready to take on a new challenge" says Hansen. "There are many stories that inspired me to be part of the Hotel Arts Group but three that stand out for me is their incredible culture, their reputation in the industry and of course, the people. I'm excited to work with the already talented team of culinary stars, and lead and mentor them as they and the group continue to grow".