As Calgary settles into the new season, Hotel Arts Kensington's Oxbow restaurant is getting set to launch two exciting new culinary opportunities. Whether you want to learn how to cook like the pros, or have the pros cook for you, Oxbow has something for everyone.
October 14 may be over a month away, but Thanksgiving aficionados know a successful turkey feast takes time to prepare. This year, Oxbow is offering Calgarians a take-home Thanksgiving dinner so you can take the day off, relax, and enjoy some of the city's best cuisine.
The Oxbow Thanksgiving take-home offering is custom prepared for whatever group size you're hosting, and features quintessential Thanksgiving fare, such as fresh-baked dinner rolls, roasted squash salad, roast turkey breast, confit turkey leg with mushroom stuffing, seasonal vegetables, and the proverbial icing on the cake, bourbon pumpkin pie.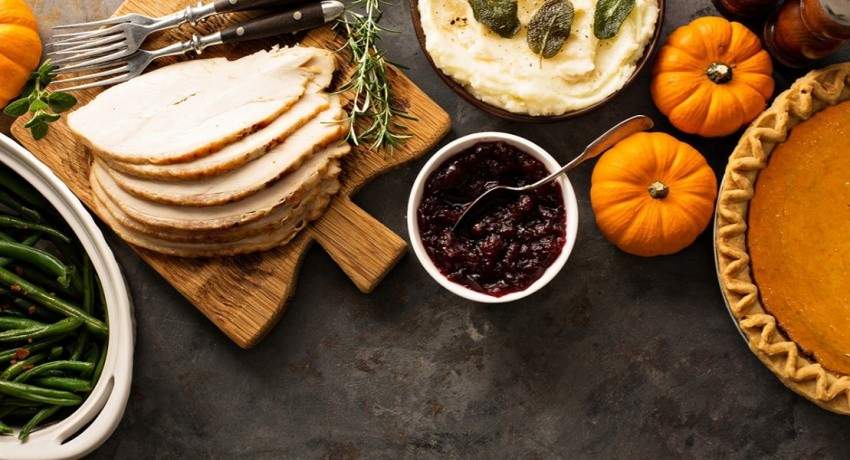 The alleviation of Thanksgiving pressure brings with it an ample amount of added free time, and that's where Oxbow's second culinary opportunity comes in.
This fall, Oxbow is offering Calgarians a chance to learn various culinary techniques from the talented team of chefs at Hotel Arts Group. The first in the series is a pasta-making class on September 24 with Hotel Arts' executive chef Quinn Staple.
In addition to hands-on lessons from chef Staple, the experience includes a welcome drink, two glasses of wine, a delicious pasta dinner, and a fresh batch of hand-made pasta to take home.
Cooking classes cost $95 per person and can be purchased by email, online, or by phone. The Thanksgiving take-home dinner costs roughly $55 per person and can be ordered until October 10.