Toronto institution, The Drake, recently revealed the newest edition to its impressive resume with its brand-new two-building location in Prince Edward County. The Drake Motor Inn is set to open May 31, just up the street from their distinguished Drake Devonshire lakeside restaurant and bar. The laid back, retro motel-vibe of Drake Motor Inn is designed to allow guests to enjoy their own customized retreat, while still indulging in the comfort and elegance Drake-goers have come to expect.

"Drake Motor Inn will be the perfect home base for exploring the county, one of the most rich culinary regions in Canada," said Scott Hart, general manager of both Drake Devonshire and Drake Motor Inn. "Our guests will be right down the street from our restaurant at Drake Devonshire, which has stunning lakefront views, perfect for enjoying a glass of local wine and dish, and the surrounding area is filled with over 40 wineries, breweries and delicious restaurants just waiting to be explored."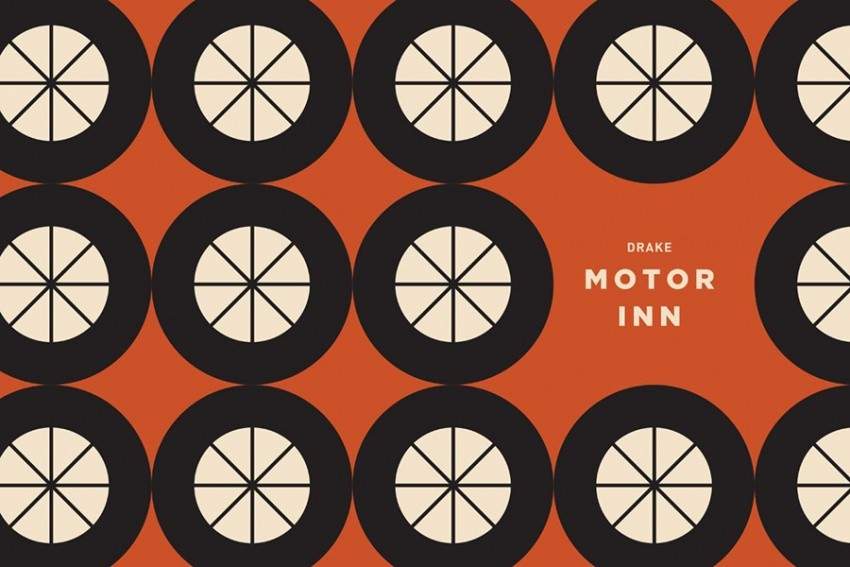 Guests at the Drake Motor Inn will be treated to a full array of amenities and more, including access to their seasonal fire pit, Polaroid cameras for borrow, free on-site bicycles, and a one-of-a-kind Drake curated vending machine, full of Canadiana assortments of quirky shoppables and edibles. In the winter, The Drake's community skating rink offers guests another way to enjoy the majestic scenery of the County. In terms of in-room features, guests will have the choice of single, double, and triple rooms, each equipped with an enclosed balcony or walk-out garden. The Drake Motor Inn is also pet-friendly and offers optional "woof" beds for the furry canine companions.
Drake Motor Inn is already accepting reservations for May and beyond, including a variety of mixed experiential overnight packages. The Fun In The Sun package includes day passes to the beaches at the nearby Sandbanks Provincial Park and a Drake picnic lunch for four, while the Dine and Dream package includes a $100 dining credit at Drake Devonshire's award-winning lakefront restaurant and guaranteed VIP lakeside-view table.