If you popped the question, why not get married in a pop-up chapel? Love is in the air at The Drake Hotel, as they are offering pop-up wedding chapels at their Toronto and Drake Devonshire locations. This unique, designer hotel is one of Canada's most sought-after hotel, culinary, arts, nightlife and retail experiences in Toronto, perfect for trendy couples and rebellious hearts to officially make things official.
After the wild success of its two pop-up wedding chapels at The Drake Hotel, The Drake Devonshire is bringing the experience to Prince Edward County in partnership with Love by Lynzie. On July 12th, Drake Devonshire will become the perfect romantic backdrop for lovers who are looking for something quaint and extraordinary. With couples leaning away from the traditional wedding format, this pop-up style is a novel, unexpected solution.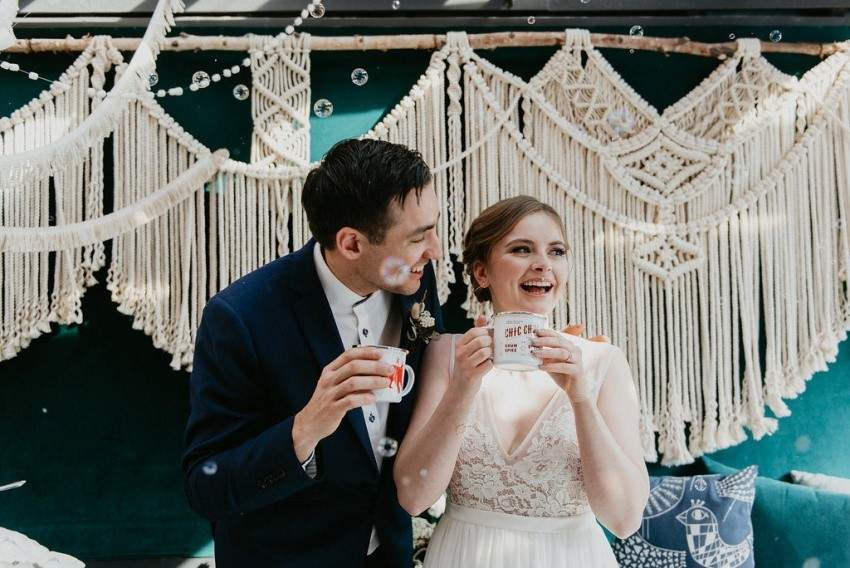 The venue, photography, beautiful live ceremony music, floral arrangements, a toast and treats, and a legal officiant are included in the $1999 price, plus tax; so couples get to enjoy a full wedding experience without extravagant expenses or sweating the details. The chapel is designed to be small and intimate, accommodating 20 guests for the ceremony.
Each chapel is partnered with a charity of choice, to which a minimum of $350 from the total chapel cost from each couple is donated. So far, these pop-ups have raised over $9,000 on our first two chapels.
The Devonshire offers a warm and rustic wedding venue with bundles of fresh lavender, lemonade stands, homemade pies, lawn games and an outdoor ceremony on their beautiful grounds. There will be a photo-booth, a backdrop with a two-person bicycle and our fabulous roster of local vendors. It doesn't get much sweeter than that!