For the ninth consecutive year, Pernod Ricard and its 18,500 employees are taking part in Responsib'ALL Day; an initiative to raise awareness about environmental issues and to promote waste-reduction.
Since restaurants and bars are heavy contributors to food-related waste, this year, Pernot Ricard's is teaming up with Corby Spirit and Wine, along with 27 bars and restaurants across Canada, to launch a first-of-its-kind sustainability pop-up bar.
On June 6, guests at each participating venue will be able to enjoy creative cocktails made with recipes from anti-waste bartendenders Kelsey Ramage and Iain Griffiths of Trash Tiki.
The duo created Trash Tiki in 2016 as an online platform where recipes can be shared in an effort to promote sustainability in the restaurant and bar industry. Now, with multiple successful pop-ups under their belt, Trash Tiki continues to inject fun, honesty, and creativity into environmentally conscious collaborations.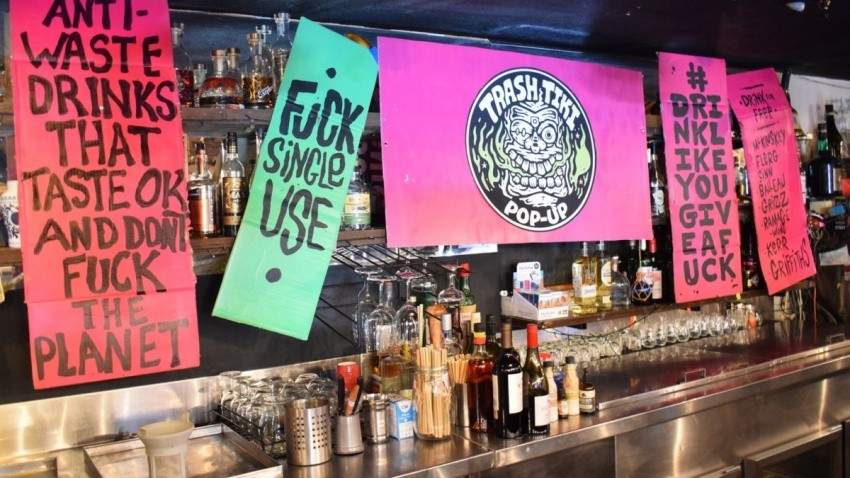 "This year for, Responsib'All Day, we are focusing on the importance of minimizing waste by drawing attention to the excess created in bars and restaurants every day. We're proud to be working with Trash Tiki and the many venues across Canada who are joining us on June 6 for the sustainability pop-up bar," says Valerie Brive-Turtle, Corby's director of communications and public relations. "We are committed to doing our part to protect the environment, while also using our partners and products to show how our industry can make a difference."
Participating restaurants and bars will put Trash Tiki recipes to use, providing cocktails with delicious syrups, garnishes, and infusions made from leftovers around the bar. The Responsib'ALL Day initiative demonstrates how easy and fun it can be to make our planet a better place by puting an end to single-use ingredients and other common wasteful practices in the hospitality industry. To take part, all you have to do is show up to one of the 22 venues, and as the Trash Tiki slogan goes, "Drink like you give a f**k."
Full list of bars and restaurants across Canada participating in Corby and Trash Tiki's Sustainability Pop-Up Experience:
Vancouver, BC
The Keefer Bar
Chambar
Clough Club
Calgary, AB
Proof
Toronto, ON
The Drake Hotel
Death & Taxes
Mahjong
Poor Romeo
Founder
Pretty Ugly
Civil Liberties
Chantecler
Miss Things
Maple Leaf Tavern
Guelph, ON
Borealis
Montreal, PQ
Barraca
The Coldroom
Pub Burgundy Lion
India Rosa
Halifax, NS
Highwayman
St. John's, NL
Merchant Tavern