This holiday season is about to get even more country in Calgary with the return of The Blue Jay Cafe next month. After its sold-out run in early September leading up to the Canadian Country Music Association Awards, the live music pop-up is back for another four days in late November, but with a festive twist.
From November 20 to 23, Kensington's Oak Tree Tavern will once again play host to The Blue Jay Cafe, transforming into a holiday-themed venue boasting fun, festive food and drink in addition to performances by 32 Canadian musicians hailing from B.C., Alberta and Saskatchewan.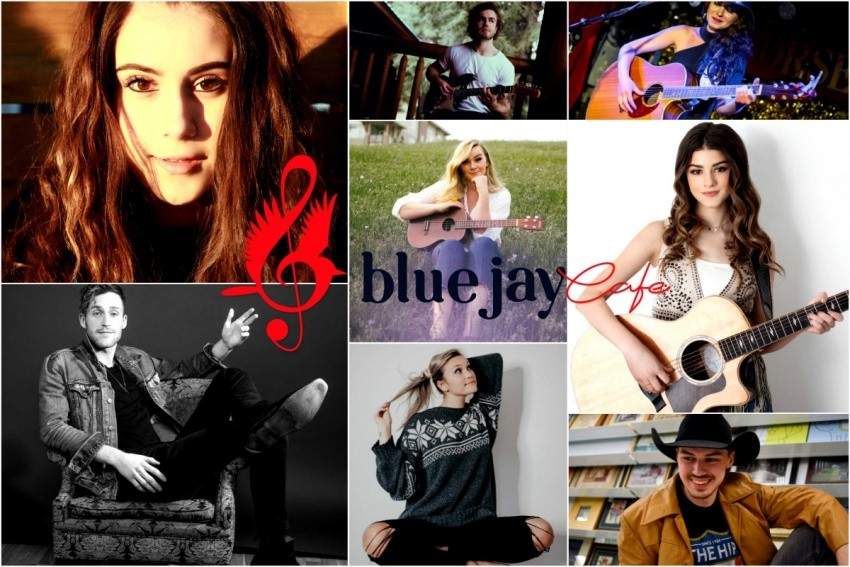 (Clockwise from top left: Brettyn Rose, Aaron Pollock, Justine Giles, Hailey Benedict, Justin LaBrash, Megan Dawson, Robert Adam, Kate Stevens (centre) )
Each evening of the pop-up will see two sets of country singers performing in captivating songwriter circle sessions. During these sets, attendees can order from a fun, festive holiday food and drink menu that will include a "Christmas ham" club sandwich, "turkey dinner" hot dog, gingerbread brownies, whisky hot chocolate, spiked hot apple cider, craft beer and more.
And since it's the season for giving back, $5 from each ticket sold will be donated to the Community Kitchen Program of Calgary. Custom event posters will also be sold with proceeds going to CKPC as well.
"I'm excited to see Blue Jay Cafe return again," says country singer and current Project Wild finalist Mariya Soetaert. "This kind of series provides people with a great opportunity to find out more about performers and the stories behind their songs, and it's a great time too!"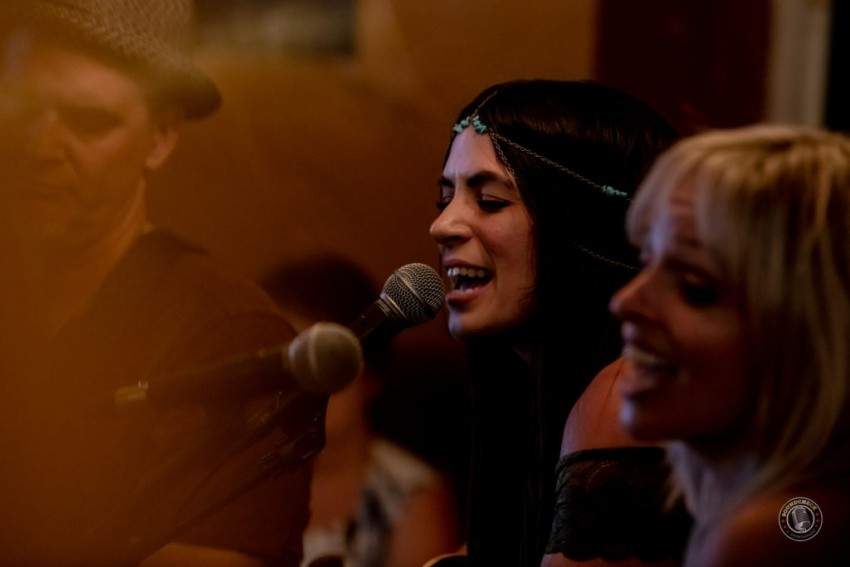 This time around, Blue Jay boasts 12 returning musicians, including Brandi Sidoryk (pictured above), Michela Sheedy, Aaron Pollock, Julia Vos and Ryan Langlois, plus 20 new performers. Calgary's Alex Hughes, Robert Adam, Lauren Mayell and Kate Stevens, in addition to Olivia Rose and Hailey Benedict of Edmonton, are just a few of the talented musicians who have been added to the Blue Jay Cafe roster.
Just like last time, each night will offer two sessions of four musicians each with doors opening at 5:30 p.m. and 8:00 p.m., respectively. Though we cannot confirm that there will be any unexpected guests during The Blue Jay Cafe's four-night residence at Oak Tree Tavern, a surprise performer or two can likely be expected. The September sessions saw singers Paul Brandt, Jason Benoit and Chris Buck popping in on different evenings to happily surprised crowds.
There are only 54 seats available for each session and all are now available for purchase.
Watch: Highlights from The Blue Jay Cafe, September 2019