Updated Oct. 1, 2019
If you've ever had the pleasure of experiencing one of Nashville's many iconic live music venues, you'll agree there's just something in the air when you sit down for a drink and a bite at live shows. Unsurprisingly, most Canadian country artists have strong ties to Nashville. Whether they are recording tracks or sitting down for songwriting sessions, a lot of creative development happens south of the border.
Bringing a little bit of Southern fare to Calgary, just in time for CCMA Country Music Week and the 2019 CCMA Awards, is The Blue Jay Cafe. This pop-up will take place at Oak Tree Tavern from Sept. 4-7, 2019 and will see 34 talented musicians perform in a series of songwriter rounds over the course of four nights.
"It's nice to have this new take on a songwriter round series take place leading up to the CCMA Awards," says Nice Horse vocalist and bass player, Brandi Sidoryk. "Our band spends so much time in Nashville, writing and recording, this will feel like a little piece of the south up here in Canada!"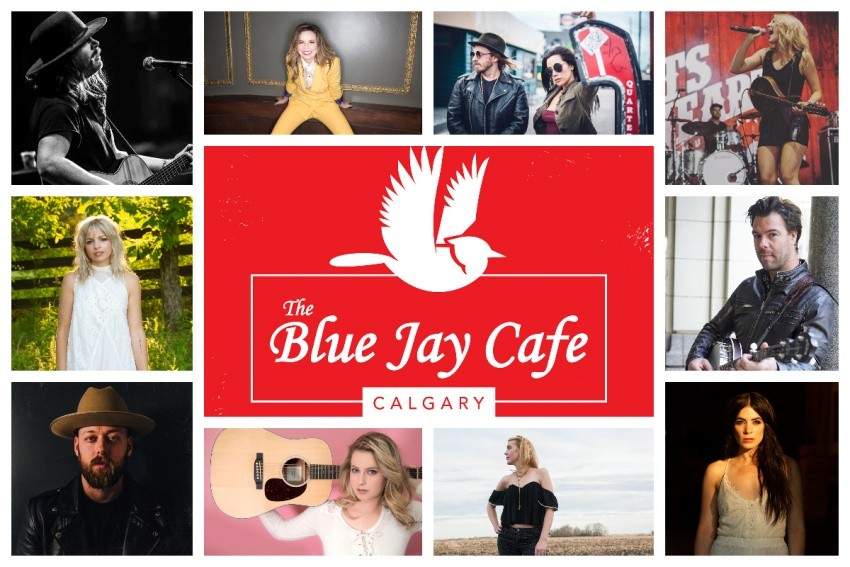 Joining Sidoryk for The Blue Jay Cafe performances are a myriad of incredible Canadian musicians that include the likes of Aaron Pollock, Mariya Stokes, Sons of Daughters, and JJ Shiplett, to name a few.
During these sets, attendees can order from a fun and tasty menu full of fun eats that include a fried Empire Provisions bologna sandwich, "hot chicken" tenders with remoulade dip, fried chicken sandwich with Kool-Aid pickles and a sweet, Goo Goo Cluster pie for dessert.
Tickets for this one-of-a-kind experience are just $20 and can be purchased on Eventbrite.