Winnipeg residents and frequent visitors are likely no strangers to Muddy Waters, the 20-year-old barbecue-themed institution located in the heart of The Forks. Recently, it was announced that the casual eatery would be shutting its door at the end of September. Before closing for good, the restaurant is having a little fun by way of Vancouver's Downlow Chicken Shack, Nashville hot chicken restaurant, that will be popping up in its space on September 22 and 23.
The coastal connection lies in Doug Stephen, the owner of Downlow. Stephen grew up in Winnipeg and helped his father, Doug Stephen Senior--co-owner of his son's Vancouver restaurant as well as the owner of Winnipeg restaurant group, Wow Hospitality Concepts Inc. (Peasant Cookery, Wellington 529, Carne)--open up Muddy Waters back in 1998.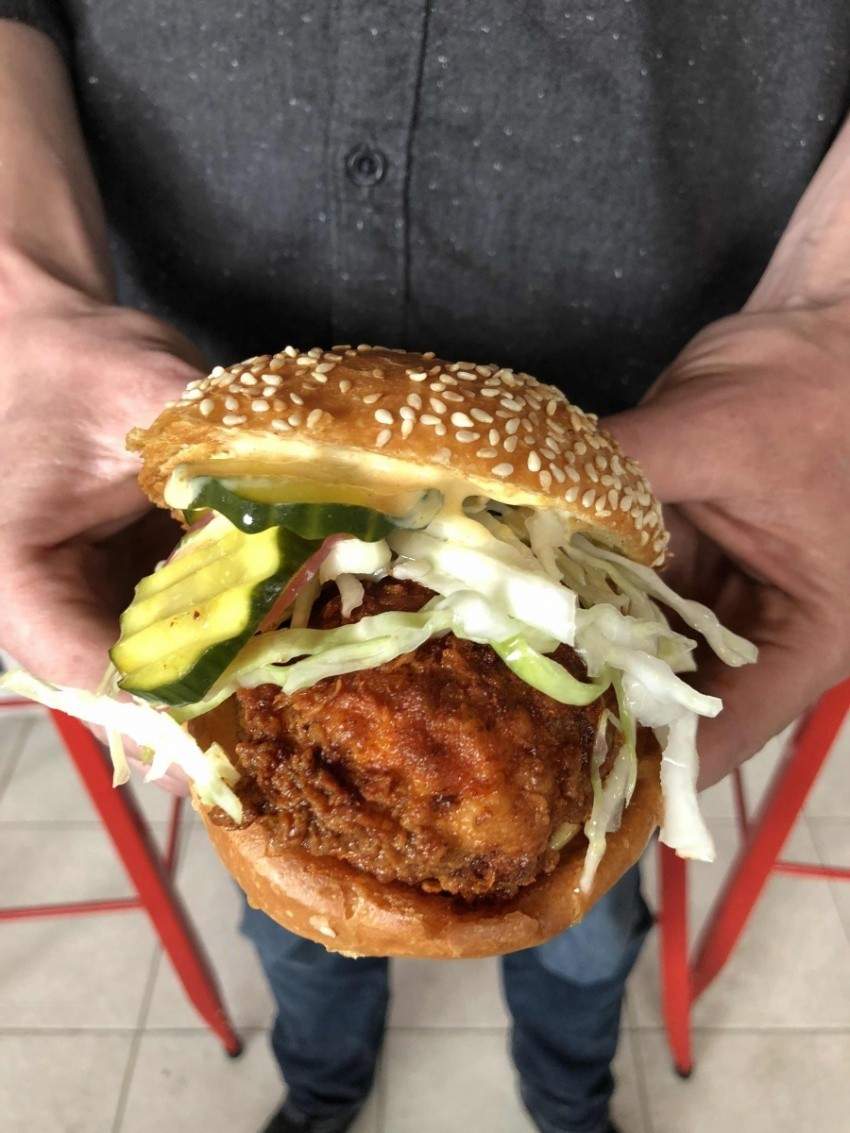 "This is going to be an incredible reunion," says Stephen, who opened The Downlow Chicken Shack on Commercial Drive in Vancouver earlier this summer. "I grew up learning about the food and restaurant industry from my dad. It's definitely in my blood, and I'm so excited to be able to celebrate the success of Muddy Waters Eatery with him in my hometown and introduce [my approach to] Nashville hot chicken to the city."
Ranging in heat levels from mild, medium, hot, extra hot, to "a side of milk", Stephen's hot chicken has, garnered Downlow significant queues of hungry people wanting a taste of the Southern staple. He'll also be serving fried chicken sandwiches, wings, coleslaw, corn bread, pickles, macaroni salad, and, of course, fries.
Downlow's pop-up will only be serving between 11 a.m. to 4 p.m. (and likely sooner if they sell out) on the 23rd and 24th, so head over early if you want to try the fried chicken that has plenty Vancouverites raving.