The popularity of fried chicken is nothing new in any major Canadian city, as most boast a delicious spot (Vancouver's Juke, Calgary's Cluck 'n' Cleaver, to name a few) to pick up golden, crispy and juicy pieces of the bird. Upping the fried ante over the past year or so, many establishments have embraced one of Nashville's most famous culinary staples: hot chicken.
A local specialty of the Tennessee's capital city, hot chicken is a style of fried chicken that uses a combination of wet spice marinade and finishing sauce or paste with cayenne that, as the name implies, is traditionally quite spicy. Prince's Hot Chicken Shack is considered to be the place to head to in Nashville for classic hot chicken, but these days, plenty more eateries in the city specialize in said specialty, including the ever-popular Hattie B's.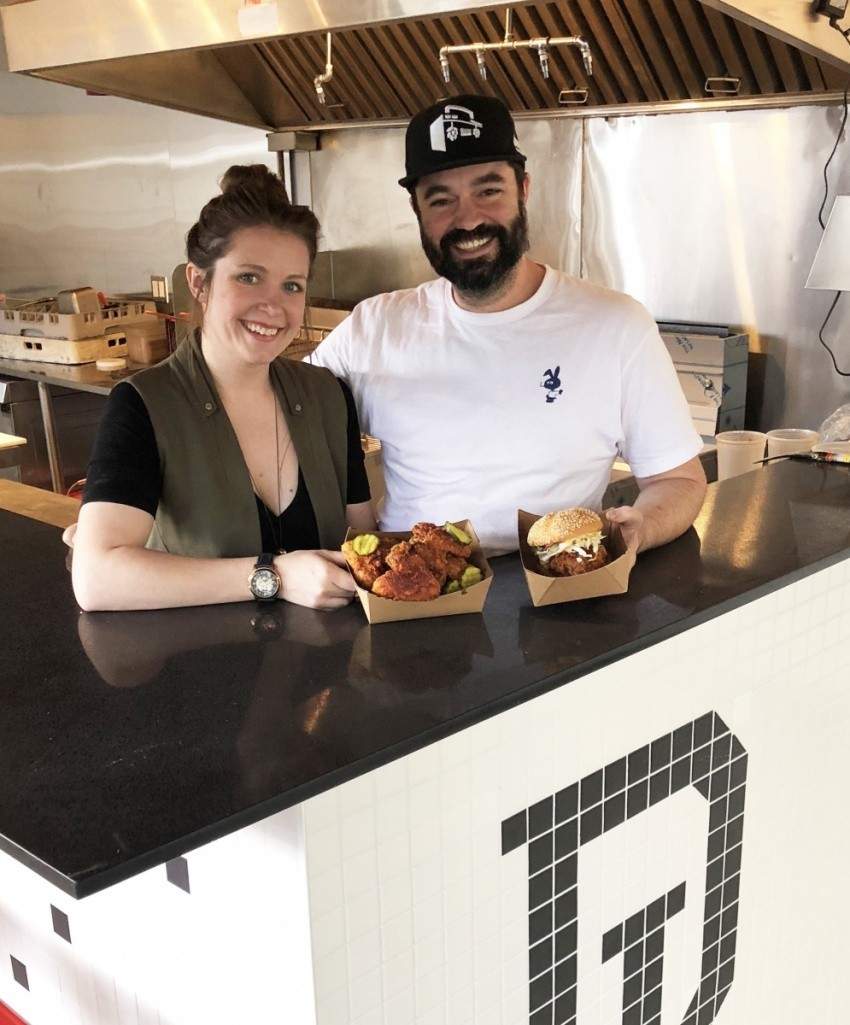 Jetting all the way over to the Canadian West Coast, the hot chicken craze is alive and well, as the city is getting its first hot chicken-focused fast-casual spot on Commercial Drive next week. Opening on June 13th, The Downlow Chicken Shack promises Southern charm and hospitality in its conservative 24-seat space. Owned by Lindsay Mann and Doug Stephen--who also co-own Merchants Workshop, located just a few blocks south of the new "shack"--the counter service concept's menu stays true the Nashville style, offering up a selection of thighs, drumsticks, breasts, whole birds and buckets with spice levels from mild to "a side of milk".
"We've been serving our hot chicken at Merchant's Workshop for a few years now," explains Stephen, who hasn't been to Nashville, personally, but spent time in L.A., specifically at Howlin' Ray's, which is celebrated in the region for its authentic hot chicken offerings. "It was our Sunday special and guests and industry really took to it. Soon, we were selling out, lines formed, and people started saying we should've kept it on the 'down-low', which is where the name comes from."
Coming from someone who has experineced unforgivingly hot chicken in Nashville firsthand at both Hattie B's and Prince's, a glass of milk is, without a doubt, 100 per cent recommended if you are venturing to the hot category or higher.
Once Downlow opens up next week, I'm thoroughly looking forward to having a bite and seeing how it stacks up to Tennessee equivalents south of the border.