Canadians who crave inventive and indulgent culinary creations have a new reason to get excited now that the Downlow Chicken Shack and Mister Ice Cream Artisan have teamed up to offer two brand-new ice cream sandwich flavours this summer.
Starting July 13, Vancouverites can try the duo's new decadent delights: a jalapeño honey ice cream sandwich, which features fried chicken skin crisps as the sandwich buns, or a pineapple ice cream sandwich, featuring Mister's pineapple ice cream, Ritz cracker crust, and Downlow Chicken's signature hot dust.
"Ice cream and fried chicken is the ultimate combo, and Mister makes some of the best ice cream around," says Doug Stephen, co-owner of Downlow Chicken. "We definitely wanted to create some unique flavours and the jalapeño honey ice cream sando especially hits home because it's inspired after one of our signature sauces, the jalapeño honey. The Mister team got it so right--sandwiched between our chicken skin crisps, and that combination of salty, sweet, and spicy really hit the spot."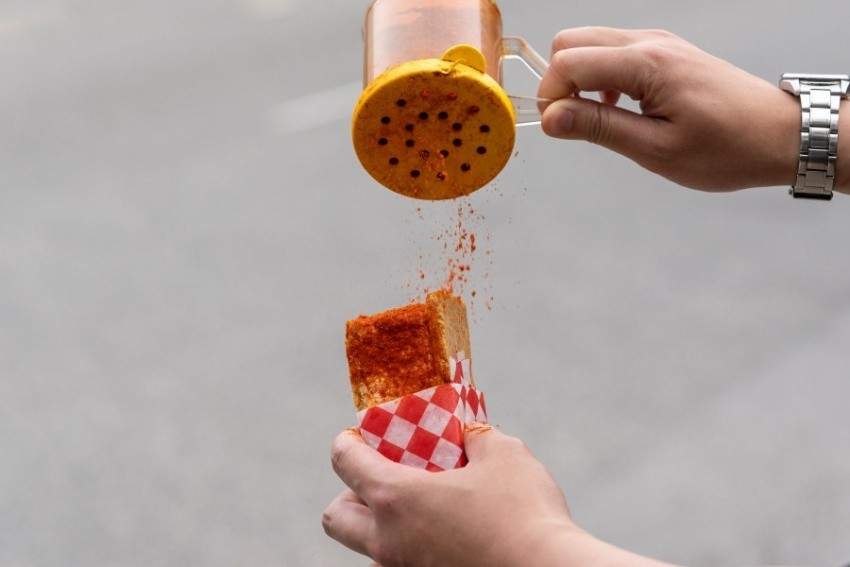 While the DL pineapple ice cream sandwich will be available all summer long at both Downlow and Mister, the jalapeño honey varietal will only be available at Downlow on July 13, at Brewery and the Beast on July 28, and at an upcoming summer social at Mister Artisan.
"We had so much fun working with Doug on this collaboration," says Tommy Choi, who co-owns Mister with Michael Lai. "We love experimenting with flavours. The pineapple is just a natural pairing to the hot fried chicken, and the jalapeño honey is so distinct. It really works. We can't wait to have people try both this Saturday."