Known nationally for her recent win on the first-ever Top Chef Canada: All-Stars and perhaps even more well-known in Western Canada for owning the popular Cluck 'n' Cleaver, Nicole Gomes, along with Cluck co-owner and sister, Francine, are currently on an adventure to get to the root of fried chicken in the Southern United States.
"We really came down here to seek out what all the hype was about in terms of Southern-style fried chicken and to find something that's tastier than ours," jokes Francine Gomes over the phone. "There's a long tradition of Southern-fried chicken that goes all the way back to early twentieth century. It's interesting to learn about that at the places we've been going to."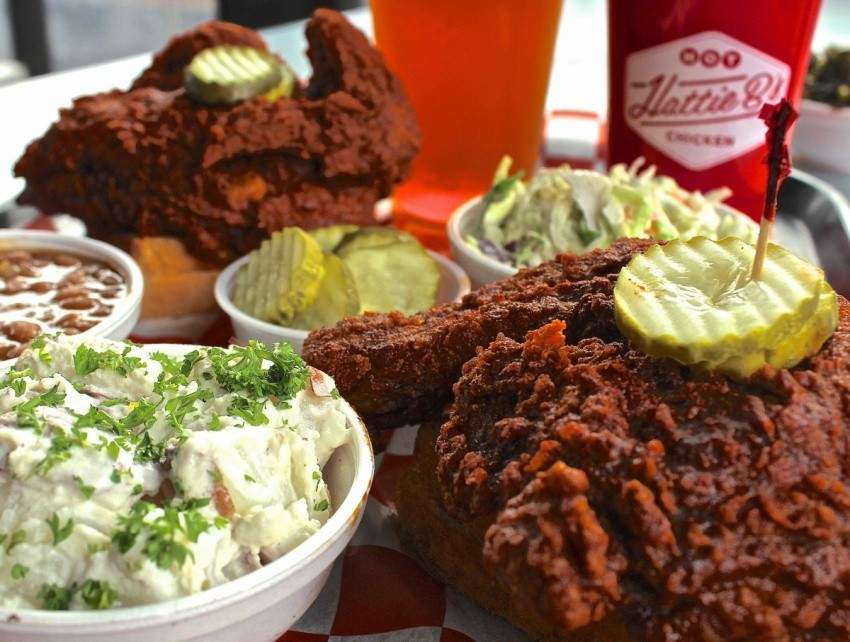 Landing in Nashville, the women explored both of the city's hotspots, Hattie B's and Prince's Hot Chicken, the latter of which is said to be the birthplace of hot chicken, an unforgiving variation of fried chicken that, depending on how hot you order it, is akin to slowly chewing on a ghost pepper. Moving along from Nashville, the two visited the original KFC location in Corbin, Kentucky, to see a little bit of fast-food history and Colonel selfies (obviously) before arriving in Atlanta, where they are currently getting their continued fried chicken fix. Research and development at its best!
"After exploring down here--well, we still are--we think that we've really made something special with our chicken in Calgary and we're starting a new tradition up in Canada," says Nicole Gomes happily. "Chicken in the north!"
We think it's safe to say that after returning to Canadian soil, it will only be a matter of time before hot chicken appears on the Cluck 'n' Cleaver menu.
Watch the Gomes' sisters visit Prince's Hot Chicken to learn, eat and have some fun