Despite being one of 17th Avenue's hidden gems, Ricardo's Hideaway's unique combination of Caribbean and South Pacific themes have made it one of Calgary's top cocktail destinations since opening its doors in 2016.
And while the Havana-style oasis has traditionally offered rum-lovers a sensory escape from the cold Calgarian climate, this year, Ricardo's is planning to embrace the holiday season like never before.
Between November 28 and December 31, Ricardo's will play host to the city's first-ever Sippin' Santa pop-up. Sippin' Santa, whose roots derive from successful stints in New York City and New Orleans, is currently in the process of a massive expansion across North America with the help of one of Imbibe Magazine's 25 most influential Cocktail Personalities of the Past Century, Jeff "Beachbum" Berry.
Ricardo's rendition of the Sippin' Santa pop-up will provide patrons with an in-your-face tiki winter wonderland, filled with wall-to-wall Christmas decor, twinkling lights, wrapping paper, garlands, holiday music, and more.
"Think retro Christmas with a tropical twist," says Stephen Phipps, beverage manager for Concorde Entertainment Group. "We're excited to dive into the holiday spirit here at Ricardo's and create something fun and unique for Calgarians to enjoy this season, and hopefully many more to come!"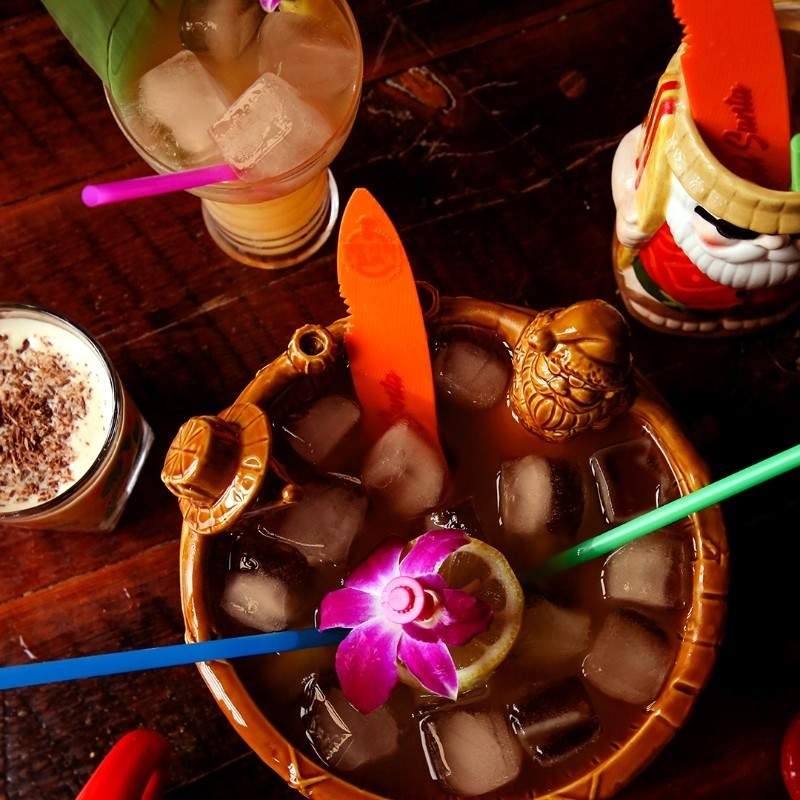 Ricardo's plans to open the pop-up with an array of holiday-themed cocktails, including a Kris Kringle Colada, a shareable Jingle Bowl cocktail, a sweet and creamy hot cocktail called Don and Victor, and the Sippin' Santa--a rum cocktail featuring citrus and gingerbread.
Ricardo's Hideaway is open Sunday to Thursday 4-11 p.m. and Fridays and Saturdays 4 p.m.-1 a.m. Private reservations can be made online.