With Christmas and the turkey dinner coma behind us, many of us are finalizing New Year's Eve plans and setting goals for 2018. And while not all of us are big on new year's resolutions, there's certainly merit to taking better care of ourselves and staying on budget.
But, it just seems wrong to welcome the new year or celebrating ourselves and our victories, big or small, with anything other than a glass of bubbles. Well, we can have it all--lifting our spirits affordably, at least--when we celebrate with prosecco; specifically, Prosecco Superiore.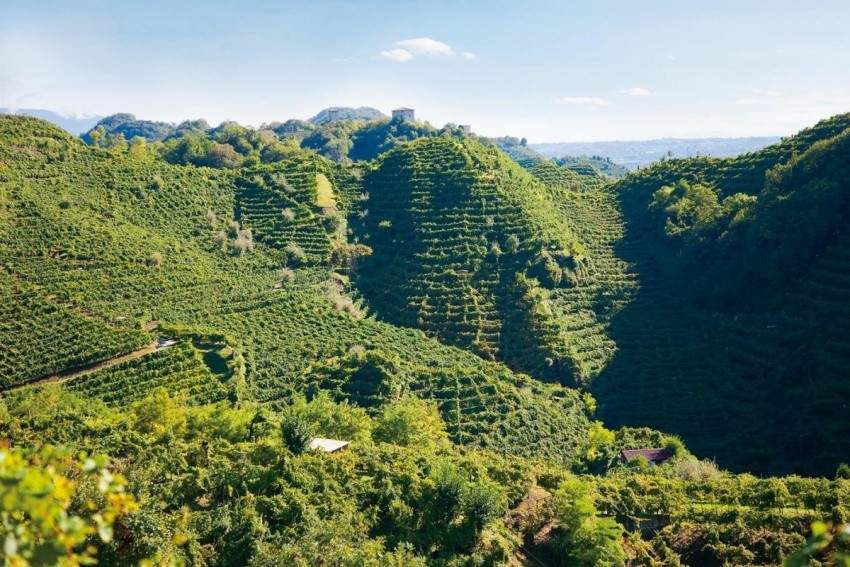 Generally, prosecco is made in Veneto in Northern Italy with Glera grapes. But just how do they put the bubbles in? Do fairies come in the night to add stars into the bottles? Different from Champagne, where the second fermentation happens in the bottles from the addition of yeast and sugars, known as the traditional method; prosecco follows the "tank method", where the yeast and sugars are added to the tank to create the second fermentation, before the CO2-packed wine is bottled. This method highlights the fruity notes--pears and apples--while minimizing bready notes from the yeast.
Now, what you may not know is that there is a premium classification of prosecco called Prosecco Superiore, or Conegliano Valdobbiadene Prosecco Superiore DOCG, made only in the hills between Conegliano and Valdobbiadene in Veneto, thus giving it the Denomination of Controlled and Guaranteed Origin designation to protect its heritage.
This...this, is the unicorn intersection that gives you the luxury of a superior sparkling wine with affordability.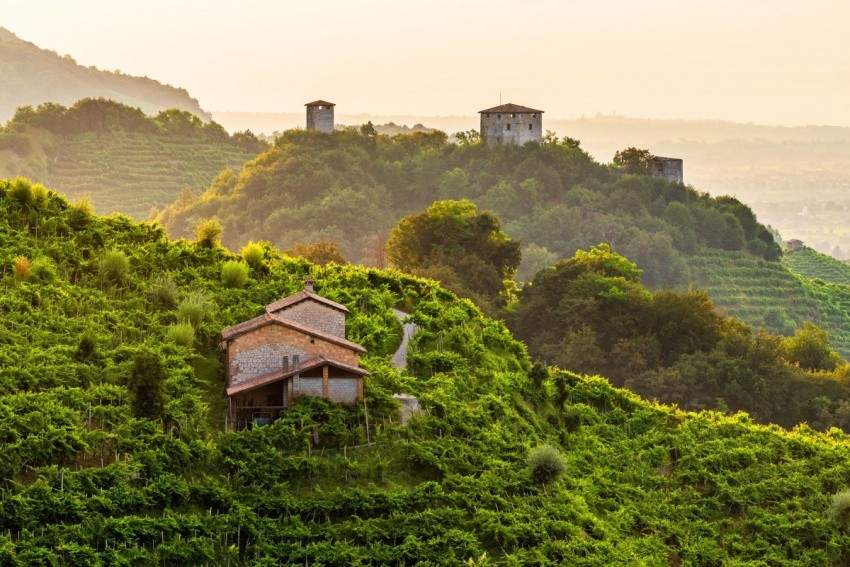 A candidate for UNESCO world heritage status, Conegliano Valdobbiadene provides the perfect home for Glera grapes, with hills that stretch from east to west, steep slopes high enough in altitude to offer a range of temperatures between day and night, plenty of sunshine, but also the rainfall it needs, and a breeze from the sea that wicks away the excess moisture.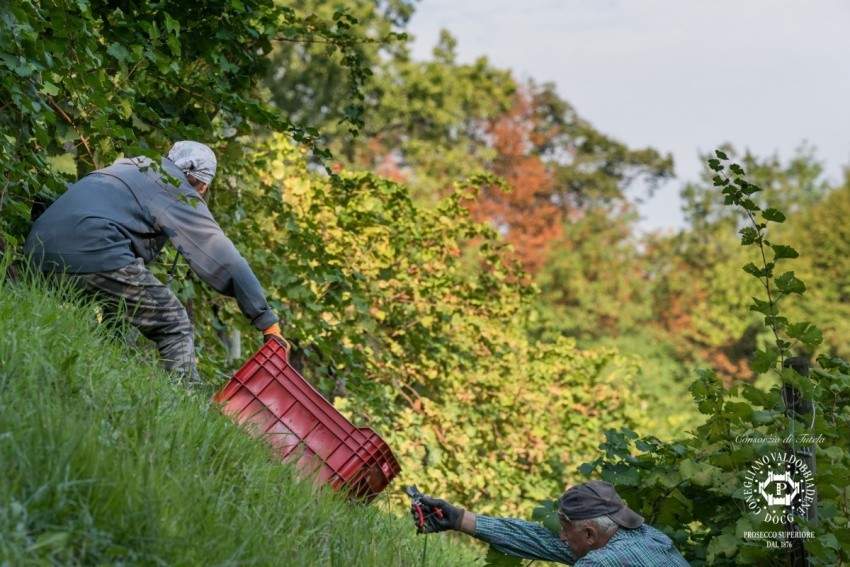 Here, winemaking has been taking place for centuries, before Italy's First School of winemaking was founded in 1876. Today, grapes are harvested in this 15-commune area mostly by hand because of the steep slopes, exclusively so for the Rive and Superiore di Cartizze wines, which come from subzones of the area. The grapes are then gently pressed, rested at low temperatures to separate the sediment from the clear juice, fermented for 15 to 20 days to form the base wine that will then go through a second fermentation for 30 days.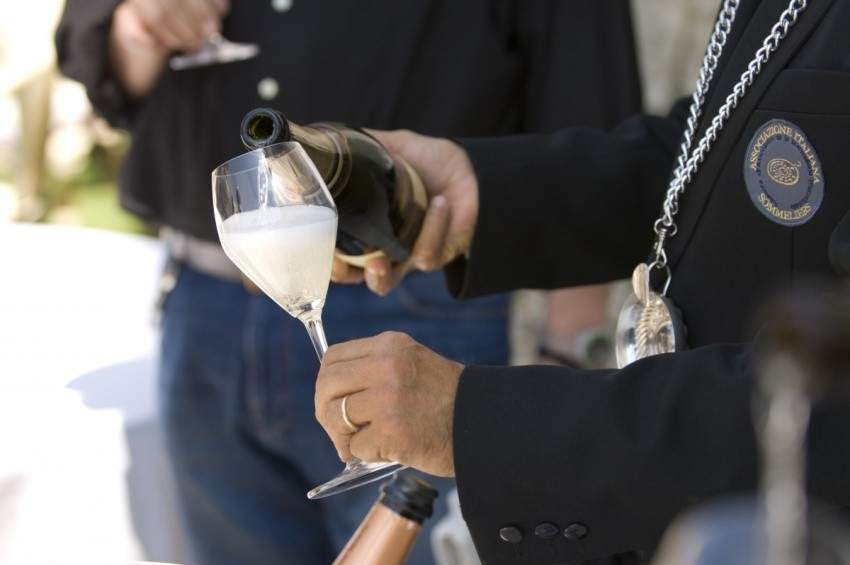 Like other sparkling wines, Prosecco Superiore comes in brut, extra dry and dry to suit different tastes and occasions. The citrusy brut version lends itself well to seafood dishes; the traditional, fresh and fruity extra dry is great on its own as well as a range of dishes, from pasta with light meat sauces to chicken; and the fruity and floral dry version works with dishes with big spicy flavours.
But don't us tell you what to do. Find out for yourself in May 2018 for Vino at Villa in Conegliano, Italy.