Enjoying dinner and a drink with a side of prehistoric atmosphere isn't all too common outside of amusement parks, but in Saskatoon, a long-standing restaurant has been doing just that for 50 years.
Opened in 1973, The Cave Restaurant is a—you guessed it—cave-themed restaurant located on 8th Street East, one of the city's main streets. As one of Saskatoon's oldest restaurants, it has been visited by many generations over the years and has become a true institution.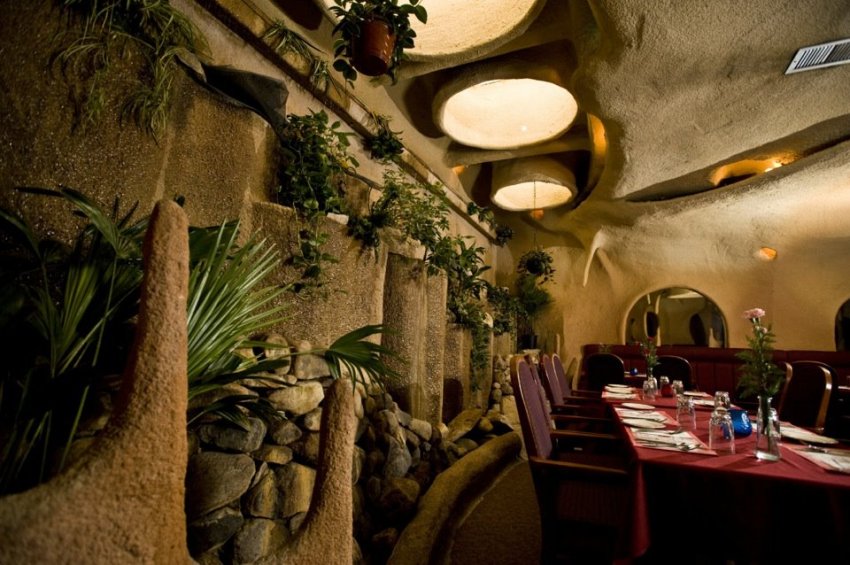 Its cave-like atmosphere is thanks to an individualistic design of textured, curved walls, greenery and rocks, all amplified by recessed lighting that helps to provide shadowing throughout the dining room and lounge. A cartoon caveperson family (think a localized Flintstones) are often part of the restaurant's promotional graphics to further lean into the prehistoric vibes.
At its base, The Cave Restaurant is a Greek-style family restaurant through and through. The menu hasn't really changed in years—which is part of the charm—and boasts classic dishes like The Cave Orzo Soup, Greek salad, souvlaki, mezethaki and ribs.
Like any old-school family restaurant it also serves some indulgent deep-dish pizzas, baked pastas, chicken fingers and even salisbury steak.
It's lounge has become quite a popular cocktail destination for people of all ages throughout the week, and they even have 30+ scotch and whiskey varieties on offer making it one of the top spots for drinking whisky in Saskatoon.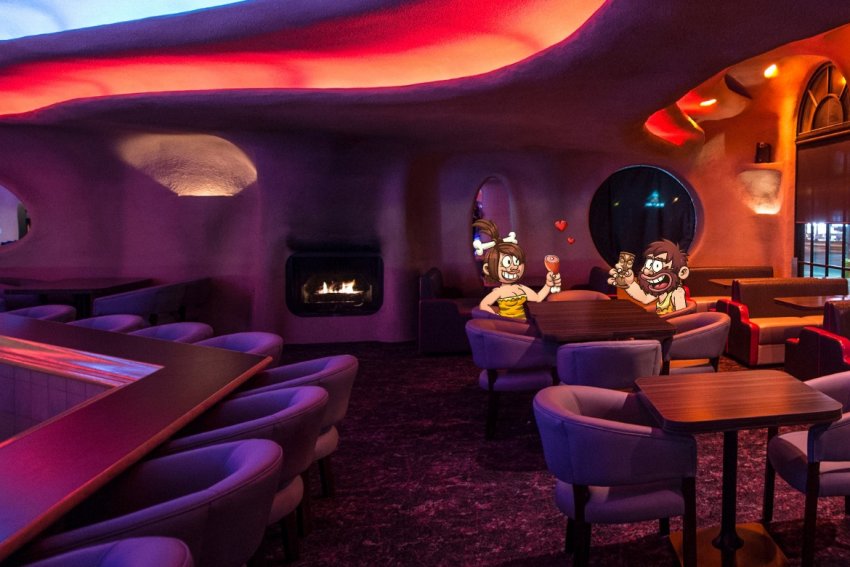 The Cave Restaurant is located at 2720 8th Street E. and is open Tuesdays to Sundays from 4 p.m. onward for dinner and drinks.