We're back at with our new podcast miniseries Top Chef Roundtable and our co-hosts Carmen Cheng, Phil Wilson and Dan Clapson have plenty of candid thoughts about Top Chef Canada Season X Episode 2.
Before they delve into the ups and downs of this week's episode, the co-hosts discuss the early departure of Edmonton chef Lindsay Porter and how sometimes even chefs that are celebrated in their own region, end up having a bad first day in the TCC Kitchen. The co-hosts also take inspiration from Season X Episode 2's musical theme and shout out some of their favourite independent Canadian musicians like Nice Horse and The Free Label.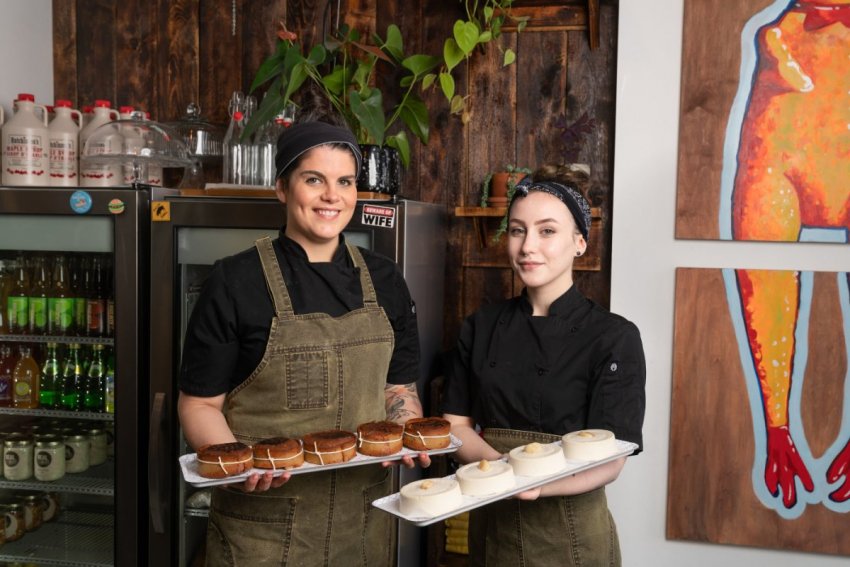 Clapson also gets to chat with TCC Season 4 alum Lauren Marshall of Halifax about her wildly popular eatery Real Fake Meats, cooking at the upcoming Devour! The Food Film Fest in Wolfville, NS and how she's seen the country's restaurant scene evolve as it pertains to vegan (or primarily plant-forward) diners.
The Eat North Podcast stream can be found on Spotify, Apple Podcasts, Google Podcasts and more.
(Music used on our podcast courtesy of pop singer Madison Olds.)