It's true that it's better to give than to receive. So, this year, food personality Julie Van Rosendaal, known for her strong support of the local community, came up with the exceptional idea to create a reverse advent calendar with the family that could really do some good.
"The idea just popped into my head when I was puttering around the kitchen. I knew I had a couple wine boxes in the basement--ahem--and so I emptied them out," says Van Rosendaal. "It's perfect that each has 12 spaces, each the perfect size for a can (or two), box of pasta, bag of beans, bottle of spaghetti sauce, those types of unperishable food items."
When asked about what motivated her to start the initiative, Van Rosendaal says, "There are so many advent calendars out there, and who needs more chocolates or little plastic toys? It's the counting down to Christmas that's exciting, not the waxy little chocolate. What better reminder that Christmas is all about giving and sharing the love?"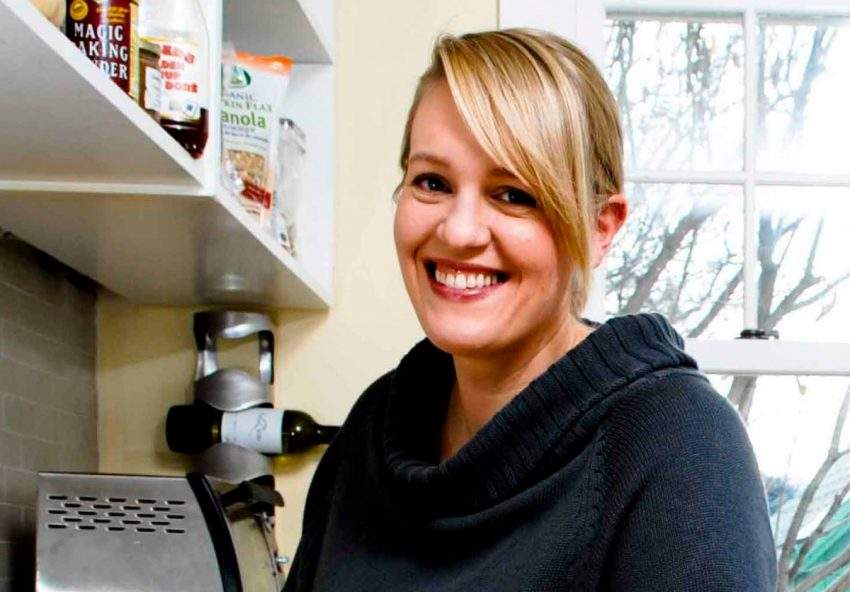 So far, the movement has reached well over 100,000 people in 24 hours.
"Crazily enough, my cousin in Wisconsin saw it when her neighbour down the street shared it on Facebook!" says Van Rosendaal. "I love the reminder that it is a small world, and we're all somehow connected. We have to take care of each other."
How it works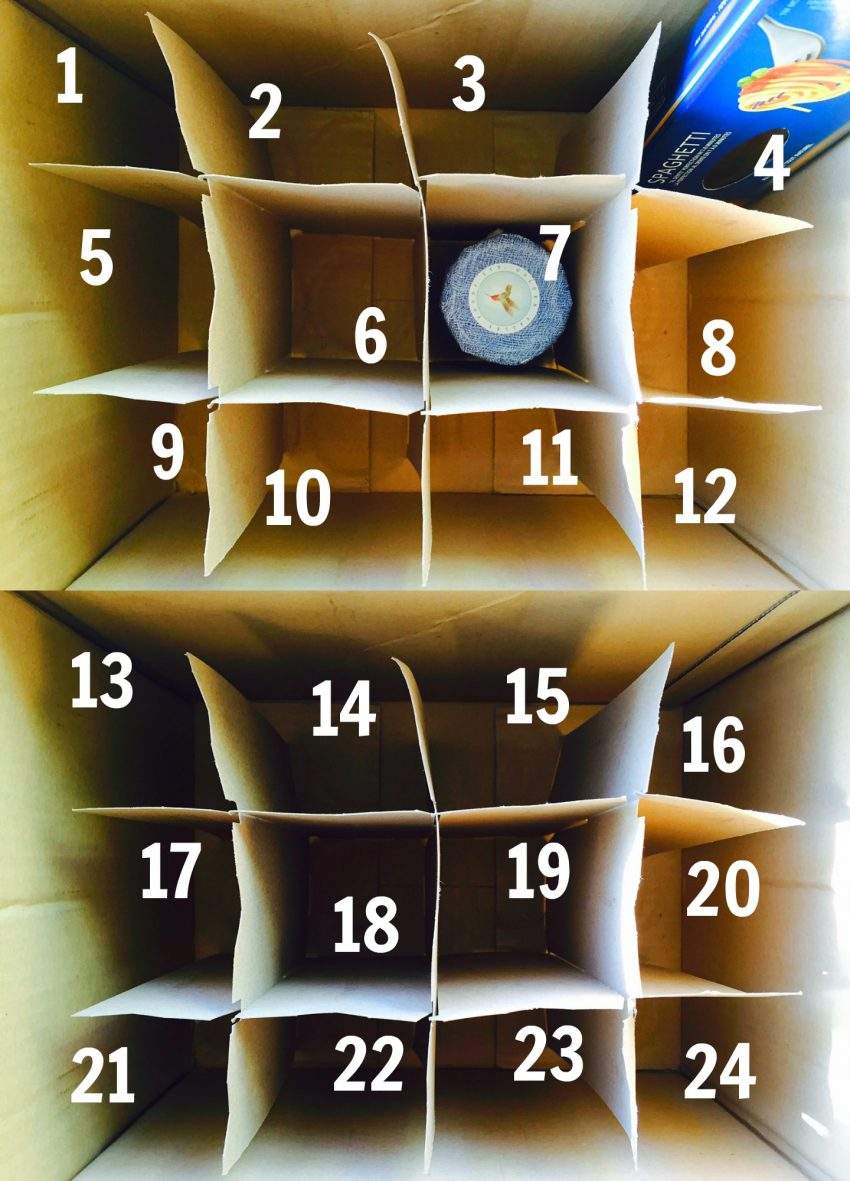 Find two empty wine boxes (readily available at any liquor store by the hundreds) and keep them in your kitchen or pantry, somewhere where they will be at the front of mind.
Starting December 1st, place a non-perishable food item into one of the 24 compartments each day.
Once the boxes are full, donate them to your local food bank.
See? Wasn't that basically effortless and didn't it feel great?
To see more ideas for what to stock your boxes with, find Julie on Facebook at Dinner With Julie or look to your city's food bank wish list (some examples below).