While the Negroni Sbagliato continues to be one of the most popular cocktails to make at home this year, the original Negroni is a drink that will never, ever go out of style.
One of the best things about making a Negroni is that it can be easily customized with gin, vermouth and bitter Italian apéritif of choice. The recently-released Empress 1908 Elderflower Rose Gin along with Luxardo Bitter Bianco helps to create a subtly floral and summery take on the classic drink.
If you're wondering why this recipe specifically calls for a big ice cube, it's because you never want your Negroni to water down too quickly. The perfect balance of spirits in a drink such as this should be sipped slowly and appreciated!
Negroni Rosa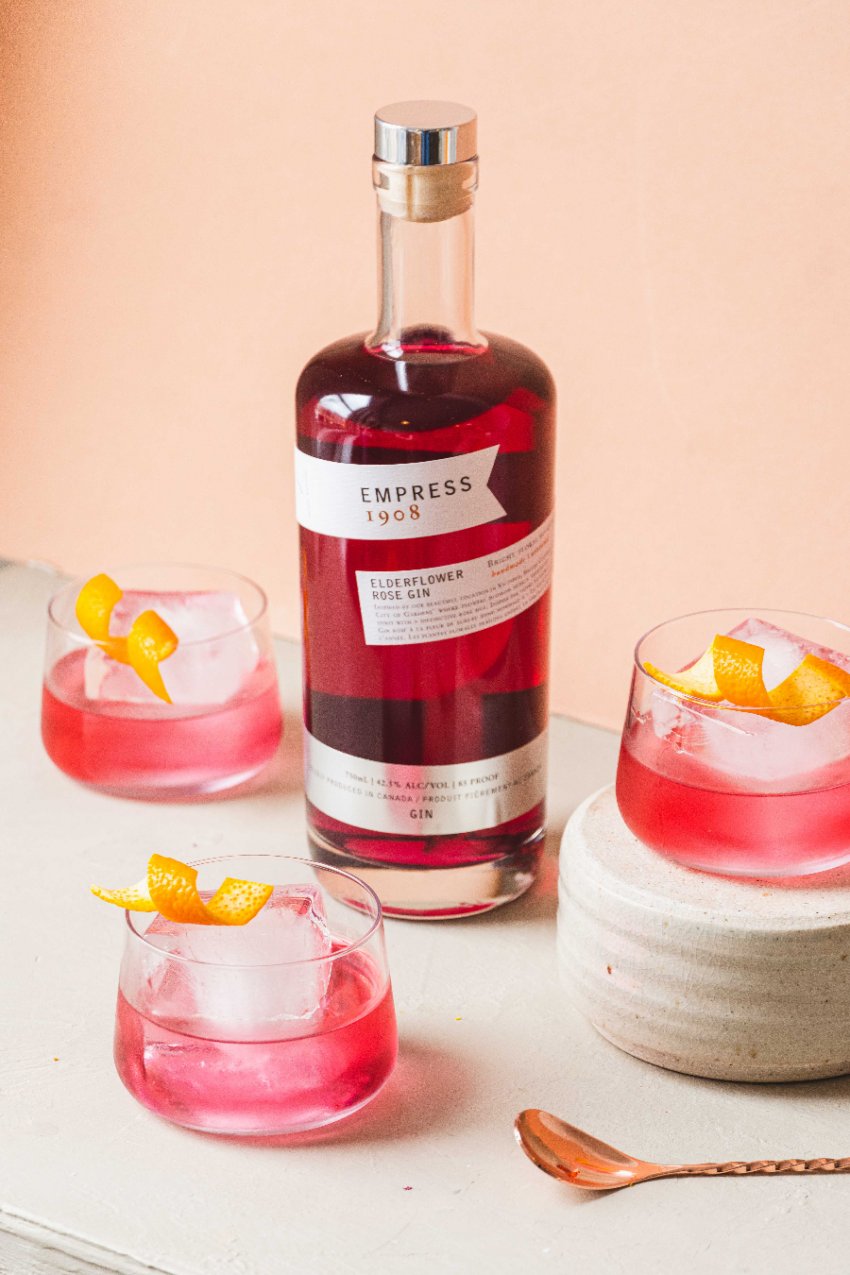 1.5 oz Empress 1908 Elderflower Rose Gin
3/4 oz Luxardo Bitter Bianco
3/4 oz dry vermouth
orange peel twist, for garnish
Place ingredients in a cocktail mixer, fill with ice and stir well.
Strain into a rocks glass overtop of a large ice cube.
Garnish with orange peel twist and serve immediately.
Yield: