It's now 2023 and the Negroni Sbagliato remains to be one of the "it" drinks of the restaurant and home-bartending worlds in North America.
There's much to love about a drink that is pure alcohol and yet, so well-balanced, but there's much more to it than its balance as to why it's now a household name around the globe.
Why is the Negroni Sbagliato so popular?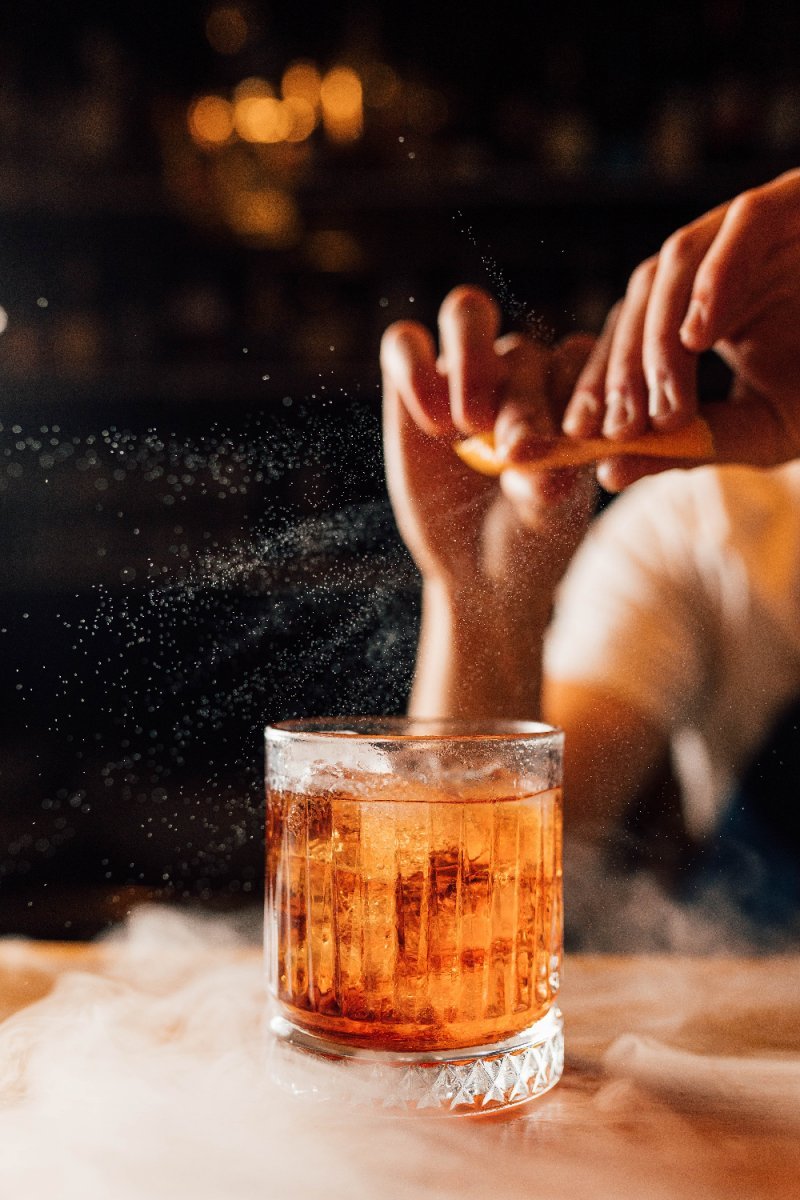 As most folks know, this is thanks to a clip of an interview with House of Dragons star Emma D'Arcy proclaiming their love for Negroni Sbagliato. It went viral by way of TikTok, and the world's love of the famous Italian cocktail followed.
Though it is not quite as old as the drink it's based off of (jury's out on when the classic Negroni was actually invented), the cocktail has been popular for decades in Italy.
Brief history of the Negroni Sbagliato
Negroni Sbagliato was "invented" in Milan in 1972 at Bar Basso when a bartender added prosecco to a Negroni he was making instead of the traditional gin. This wrong ("sbagliato") step created a new bevvie that people couldn't get enough of.
Bar Basso is still very much open today…and likely busier than ever. If you find yourself in Milan like I did in September, make sure to pop by to enjoy the cocktail in its place of origin.
How to make it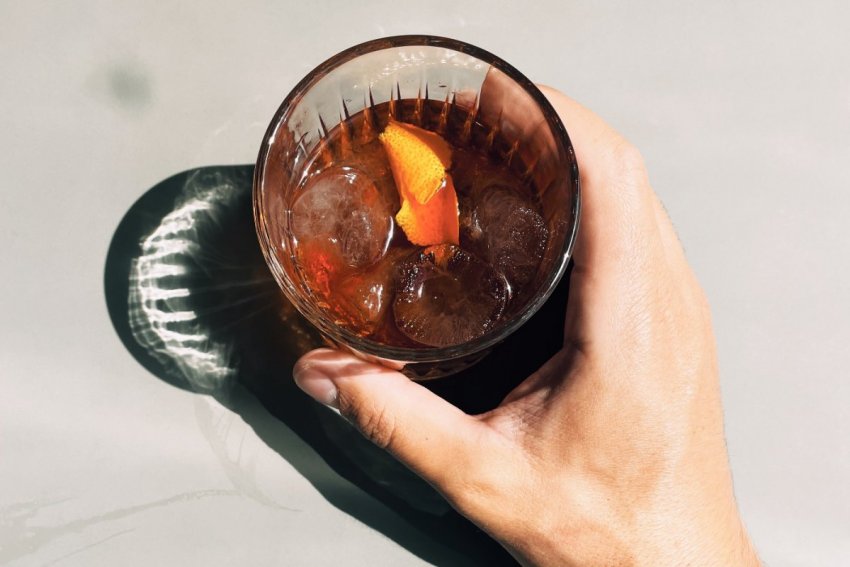 The cocktail is a very easy one to make: equal parts red bitter aperitivo (traditionally Campari) and sweet red vermouth then topped with sparkling wine (traditionally prosecco, of course).
1 oz Campari plus 1 oz sweet red vermouth, topped with 4 oz sparkling wine is a pretty standard recipe.
In terms of presentation, it can be served a multitude of ways. I have seen it in coupes and champagne flutes without ice, in Collins and highball glasses with ice, all of which were garnished with either an orange slice or strip of orange zest.
Using Canadian spirits and wines to make a Negroni Sbaglatio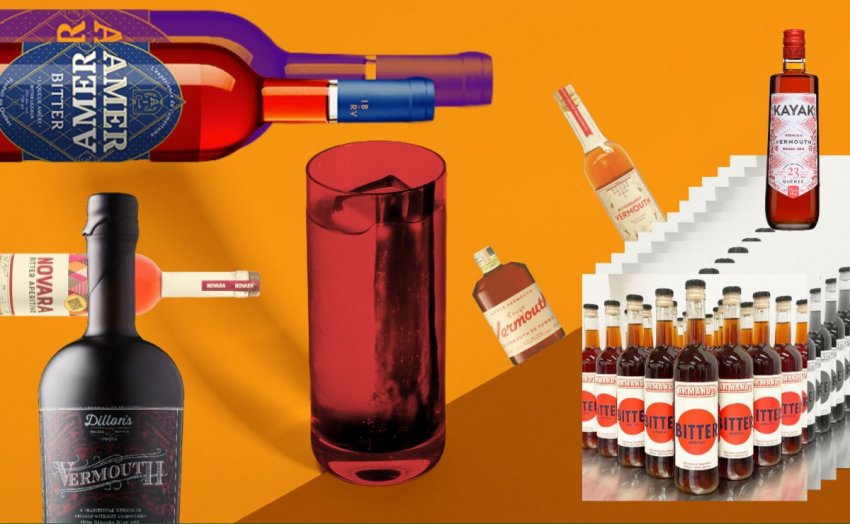 Getting to the main point of this article, I have become increasingly curious to see if it was possible to make a Negroni Sbagliato with exclusively Canadian-made products. The answer is yes!
Brands of red bitter aperitivo made in Canada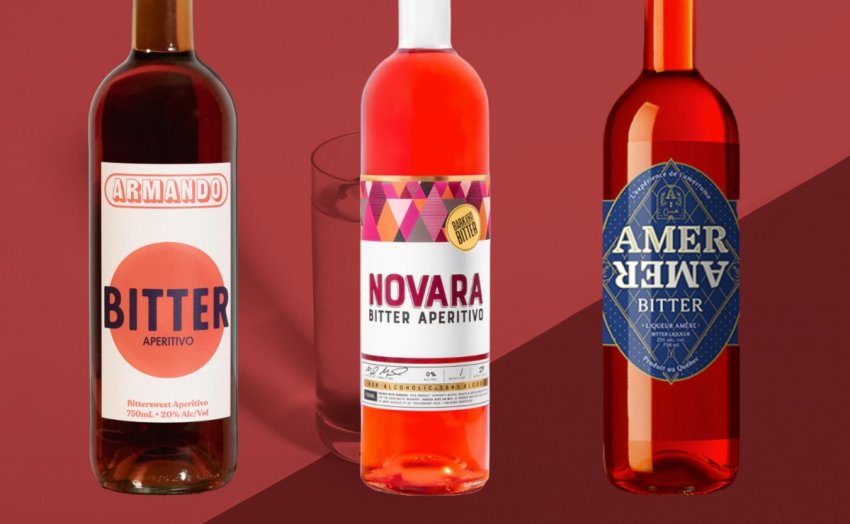 Not a robust category by any means, there are only a handful of red bitter aperitivo products currently being produced in Canada. Given the popularity of this cocktail and the classic Negroni in general, it's likely to see more and more offerings in the next year or two.
Armando - Bitter Aperitivo (20% ABV, $36)
Launched in summer 2022, it seems that Armando has goals to produce a wide array of aperitvi, amari and vermouth. For now, their flagship bitter aperitivo is the sole product available.
Order a bottle directly from Armando to add to your home bar and give them a follow on Instagram for future product announcements - @drinkarmando
Les Spiritueux Iberville - Amer Amer Bitter (18% ABV, $30.50)
There's much to love about this fantasti Quebec distillery that produces a wide range of liqueurs and aperitivi.
Miele, their take on amaretto, is especially wonderful, but for today's purposes, you'll want to snag some of their Amer Amer Bitter. Additions of aromatics like spruce and rhubarb help it to stand out from the pack.
Bark and Bitter - Novara Bitter Aperitivo (0% ABV, $42.95)
For those in search of a Negroni Sbagliato with lower alcohol content, here's a unique non-alcoholic version of bitter aperitivo for you.
With a citrus base and eight aromatics, Ontario producer Bark and Bitter aims to capture the same mouthfeel and complex flavour profile of a red bitter aperitivo without the alcohol.
Brands of red vermouth made in Canada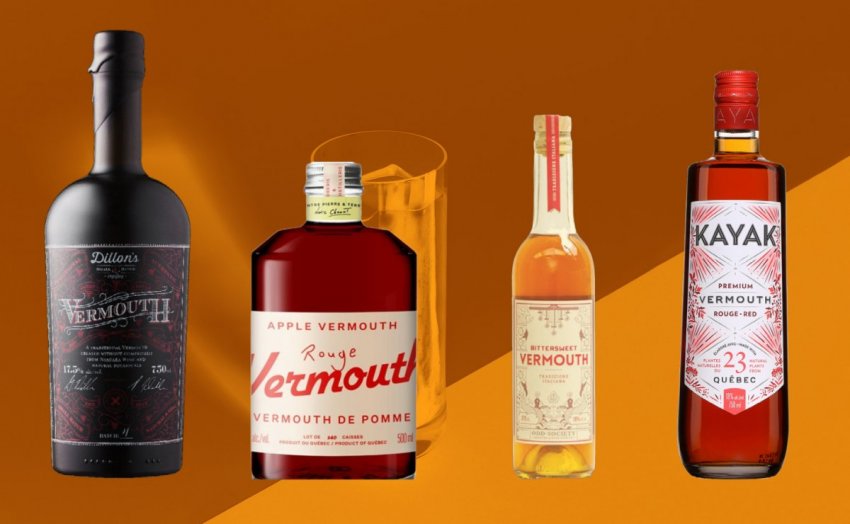 While there are plenty of types of vermouth now being produced in Canada, there's only a handful of the red variety that are fairly accessible.
Cidrerie Entre Pierre et Terre - Rouge Vermouth (16% ABV, $21.85)
Made by a popular Quebec cidery, this vermouth is especially unique thanks to its apple brandy base. It's made with 16 botanicals such as cranberries and thyme, giving it a relatively unconventional flavour profile.
For a more out-of-the-box Negroni Sbagliato, perhaps?
Dillons Vermouth (17.5% ABV, $20.99)
Produced by Ontario's award-winning Dillon's Small Batch Distillers, this sweet vermouth is the most widely available Canadian vermouth in the country. In terms of its components it is less regional than the other vermouths listed here, but thanks to ingredients like vanilla, cinchona and sarsaparilla, it has a taste all its own.
Kayak - Red Vermouth (18% ABV, $20.95)
From the folks behind Ungava Spirits Co. comes a sweet vermouth under the sub-brand Kayak. Their offering is made with 23 Quebec-grown (or foraged) botanicals including wormwood, which makes this vermouth a welcome addition to home and restaurant bar shelves alike.
Odd Society Spirits - Bittersweet Vermouth (18% ABV, $20.87)
As one of BC's premier distilleries, it's no surprise that Odd Society Spirits has been making a superb vermouth for years now. The Vancouver distiller takes top quality BC wine and infuses it with 25 aromatics to wind up with an end product that is, well, not quite red, but it is lovely to sip as-is or with soda..or in a Negroni Sbagliato, of course!
Canadian-made sparkling wines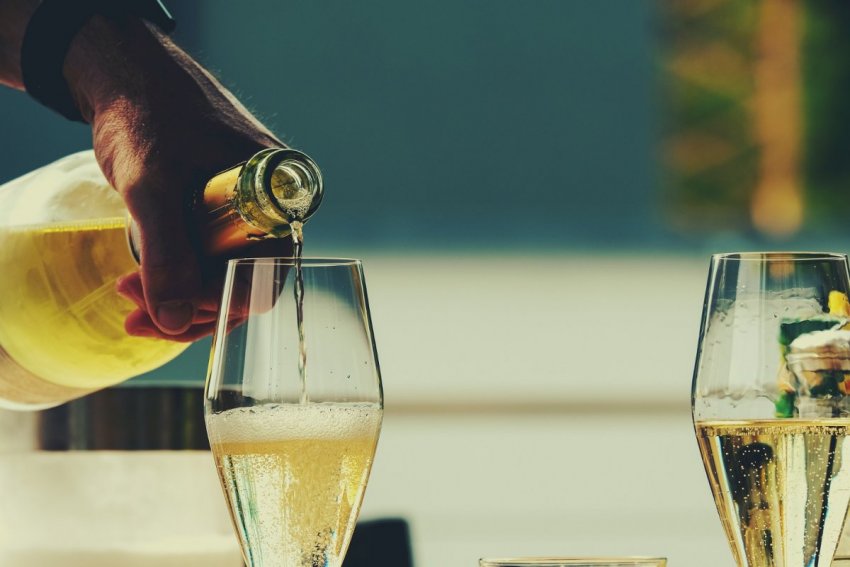 Ok, now this is a category boasting no shortage of interesting options that are ready and waiting to make your all-Canadian Negroni Sbagliato complete. There are simply too many to list here, and I do not proclaim to be an expert in Canadian wines, so it's best to differ to Eat North's sommelier-in-residence Brit Hart for some of her past picks for great Canadian sparkling wines.
I do know what I like though, so I'll add that you could try getting your hands on a bottle of piquette or pet nat from Winnipeg's funky natural winemaker Low Life Barrel House or the 2017 brut by Lightfoot & Wolfville in Nova Scotia.