Since its debut at the Fairmont Empress in May 2017, Empress 1908 Gin has become one of the most celebrated Canadian-made gins in the world.
This is largely thanks to its dramatic colour-changing effect due to the inclusion of butterfly pea flower in its botanical mix. It's purple-to-pink transformation has sparked a trend around the globe, and these days, you can find many small-batch gins offering a similar effect.
With that said, accept no substitions. Alright, maybe one or two can impress, but Empress 1908 Gin still remains a top-notch, top-shelf choice for professional and home bartenders alike.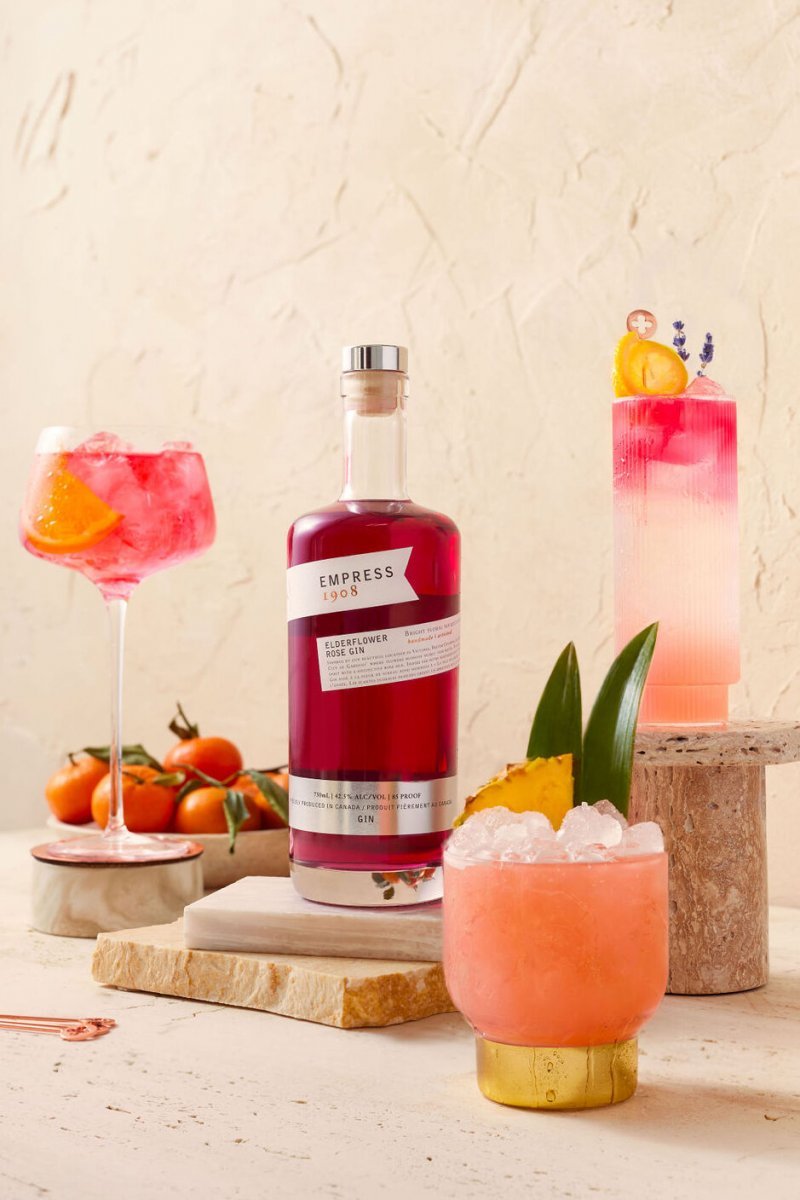 All of this is to say, that it is exciting to see that the brand has just released a new gin for spring 2023. The Empress 1908 Elderflower Rose Gin is now available in BC and Alberta and, much like its main product, it offers a striking hue that catches one's eye at first glance.
Made with a mix of nine botanicals including juniper berries, elderflower, lavender, orange peel, and orris root, it is the addition of red rose petals and black carrot (yes, carrot!) that helps the gin achieve its deep ruby colouring.
Both Empress 1908 Gin and Empress 1908 Elderflower Rose Gin are produced by Victoria Distillers on Vancouver Island. While the new elderflower rose gin is currently only available in BC and Alberta, it's fair to assume that the product will roll out across Canada (and beyond?) in the coming months.