As the May long weekend approaches, we can feel our cravings for bright and fruity, sip-in-the-sunshine cocktails grow stronger with each passing day. Actually, make that each passing hour!
Recently, Vancouver Island's world-famous Empress 1908 Gin unveiled a brand new creation, and while it may not change colour like its flagship offering, the elderflower-rose-flavoured gin boasts a stunning hue all its own. We wrote a bit about what the new gin is all about botanical-wise, but now we're putting it to the test in a glass.
This tiki-inspired cocktail recipe (our verbiage, not Empress 1908 Gin's) takes no time at all to prepare, and is perfectly suited to backyard entertaining. It's also an easy one to batch, so multiple and serve it punch-bowl-style if you so choose.
Now, let's raise a glass and cheers to the fact that warm weather is here to stay...until at least September!
The Royal Holiday cocktail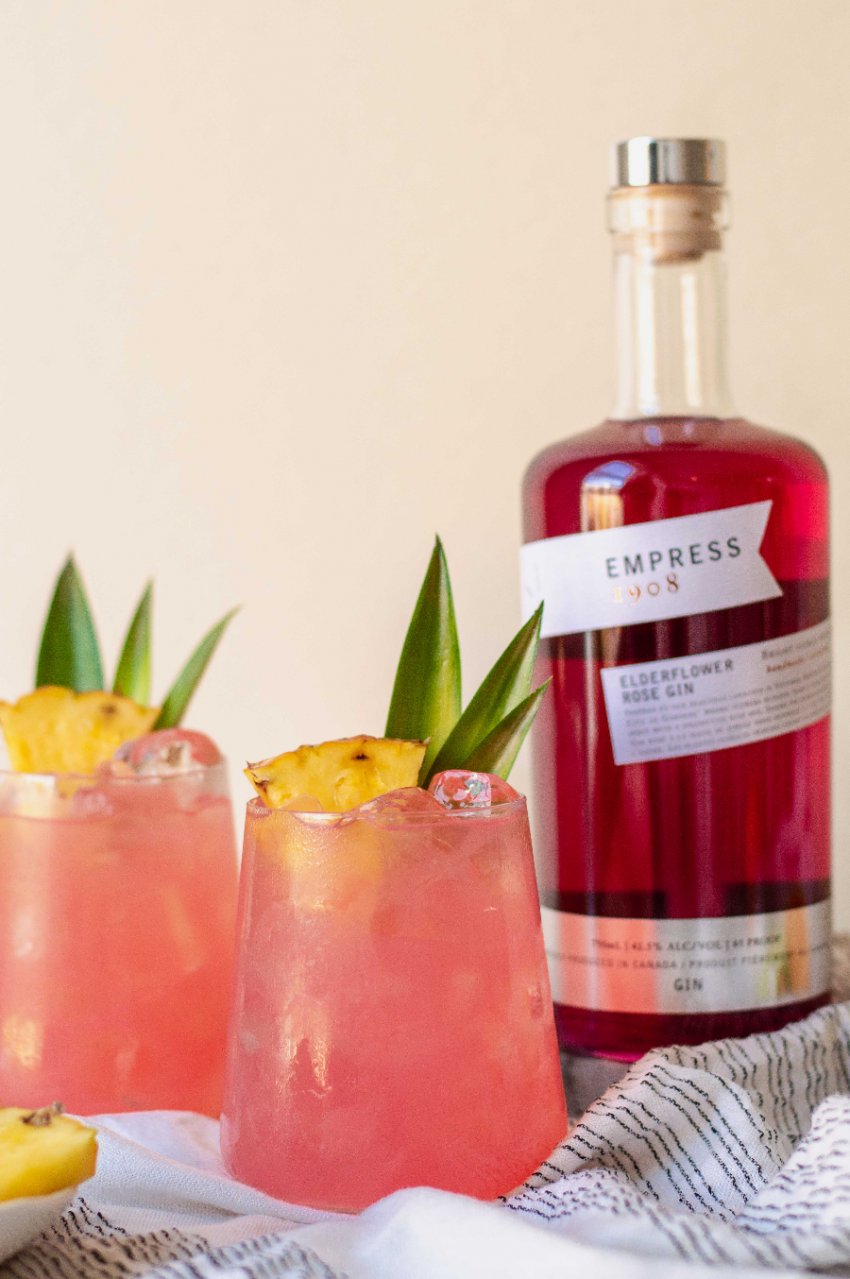 2 oz Empress 1908 Elderflower Rose Gin
1 oz orange juice
1/2 oz pineapple juice
1/2 oz fresh lime juice
1/4 oz orgeat syrup
pineapple slice and fronds, for garnish
Place all ingredients in a cocktail shaker and fill with ice.
Cover, shake well and strain into an ice-filled rocks glass.
Garnish with pineapple fronds and pineapple slice. Serve immediately.
Yield:

Prep Time: