Miesha Louie fronts Calgary's Miesha & The Spanks, a raucous rock 'n' roll two-piece reminiscent of The Runaways and White Stripes. She spends a lot of time on tour and in the studio, working as a session vocalist for UK's Boost Music, and helping facilitate Girls' Rock Camp Calgary. She's been involved in the Calgary music scene for 13 years performing in various bands, the Spanks being the longest at eight years.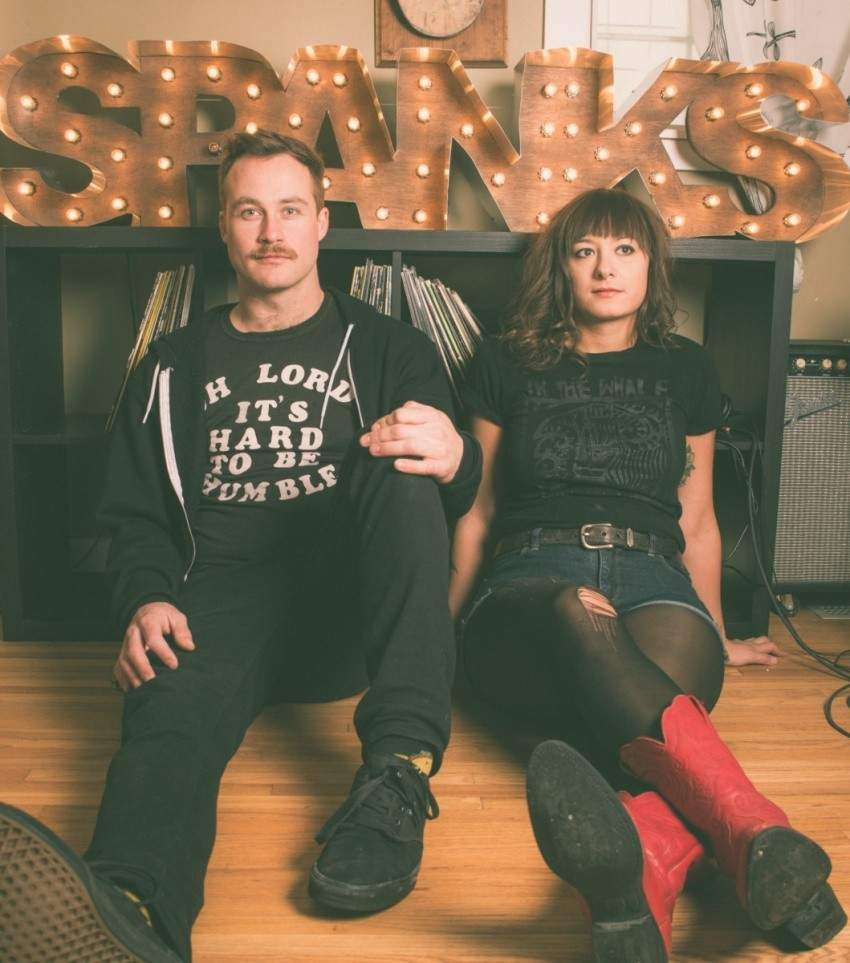 When her and her bandmate, Sean Hamilton (pictured with Miesha above) aren't touring, they're almost guaranteed to be found around 17th Avenue, eating and drinking all of the great things in the popular neighbourhood. Here are her favourite places to eat, drink and be merry in her hometown of Calgary.
Breakfast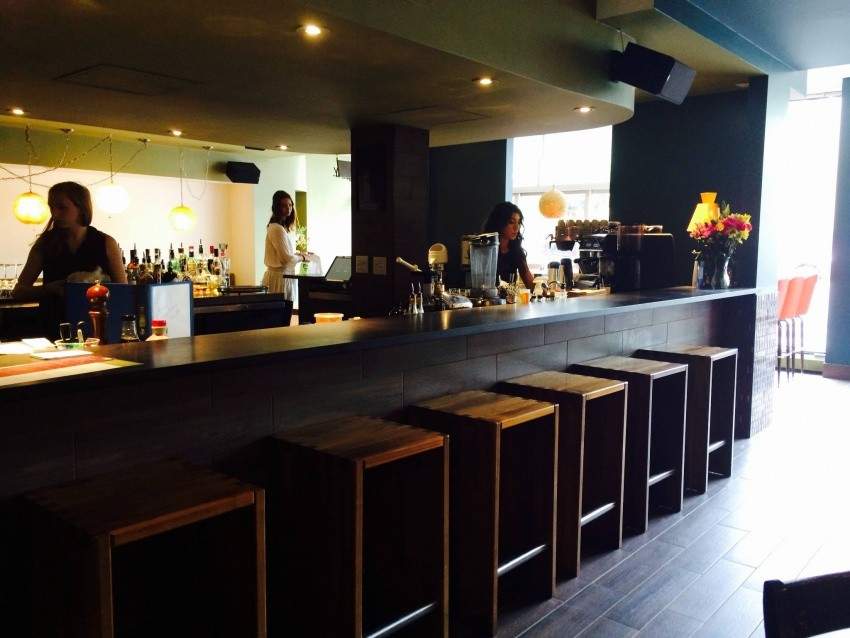 The Coup is a really creative vegetarian restaurant on 17th Avenue, and despite everyone's favourite part of breakfast (bacon) not being in the mix, it is still my favourite place to treat myself to a really nice meal on a Saturday or Sunday morning. Their hash is some of the best in the city, and my go-to is probably "Green Eggs, No Ham": pumpkin pesto and a variety of green veg and herbs mixed with eggs and aged cheddar. But everything is pretty great. Cutting out the meat allows for a lot of interesting ideas in your eggs, and cutting out eggs--and often gluten too--can cater to a lot of dietary needs. The whole experience is really nice though, adding their great coffee and breakfast cocktails. But it's the kind of place that everyone thinks is really cool, and in a city like Calgary that loves brunch, get there early to avoid a line.
Lunch
Myhre's Deli is such a secret that I didn't know about it until I started working next door, but it shouldn't be. They specialize in real traditional Montreal smoked meat, shipped in from Montreal, poutine, all-beef hot dogs, all served with a pickle. Everything inside is of beautiful old wood, and the staff are loud and friendly and often the whole deli is involved in a conversation, laughing and shouting. The food is simple but amazing, and eating there is always a pretty fun experience.
Dinner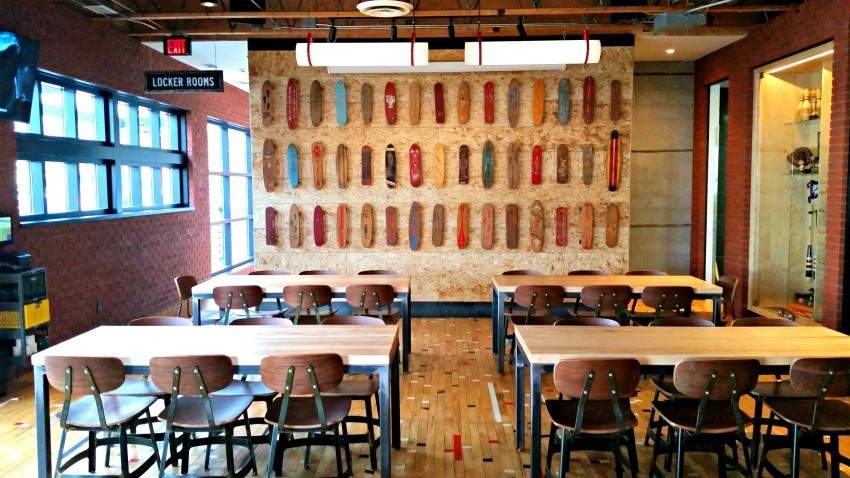 Home and Away is a new sports bar on 17th Ave with skee-ball, basketball hoops, and incredible food. I can't get enough of their fried chicken--something I'm always keeping an eye out for in Calgary--but the rest of the menu is great too: popcorn breaded shrimp, hot blue cheese wings, banana splits. I like to stop in after work to watch the Habs game and stay for dinner and drinks with friends and family. There's free games and cheap appies and drinks on Sundays too!
Drinks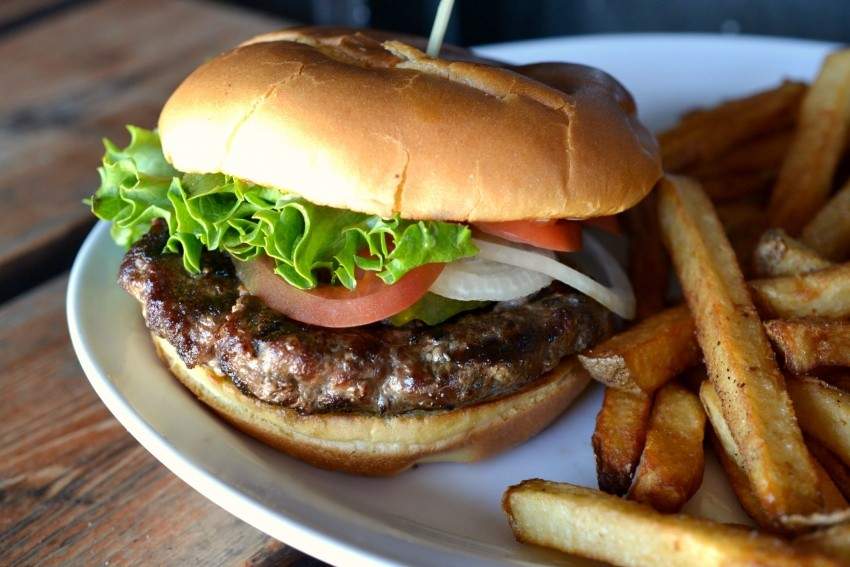 Really, you can have the best time at the Ship and Anchor, any time of day or night of the week! Their two huge patios take over a big chunk of their block on 17th Avenue, and inside is decorated like the interior of an old ship. It's really hard to walk by on a sunny day and not get sucked in. My mom and I can spend most of a Saturday there watching the open jam, and I love playing shows at the Ship because they are always rammed without fail and they've always been really great to bands. I definitely use it as an office when I'm booking tours or doing interviews. The staff is sweet and pretty quick to become your new buds, and the clientele is all the same great kind of weird. Every year at their regulars party, I'm surprised by how diverse all these regulars actually are. Plus, it's the kind of place that throws a huge party for their regulars!