Though there has never been an official competitor from Edmonton on the popular Food Network Canada series Top Chef Canada, there is one chef in that city who has been quietly dominating in the culinary competition television realm in the past year or so. Chef and co-owner of London Local, Lindsay Porter, has showed off her chops by winning both Guy's Grocery Games (one of the American Food Network's most popular competition shows) and Fire Masters.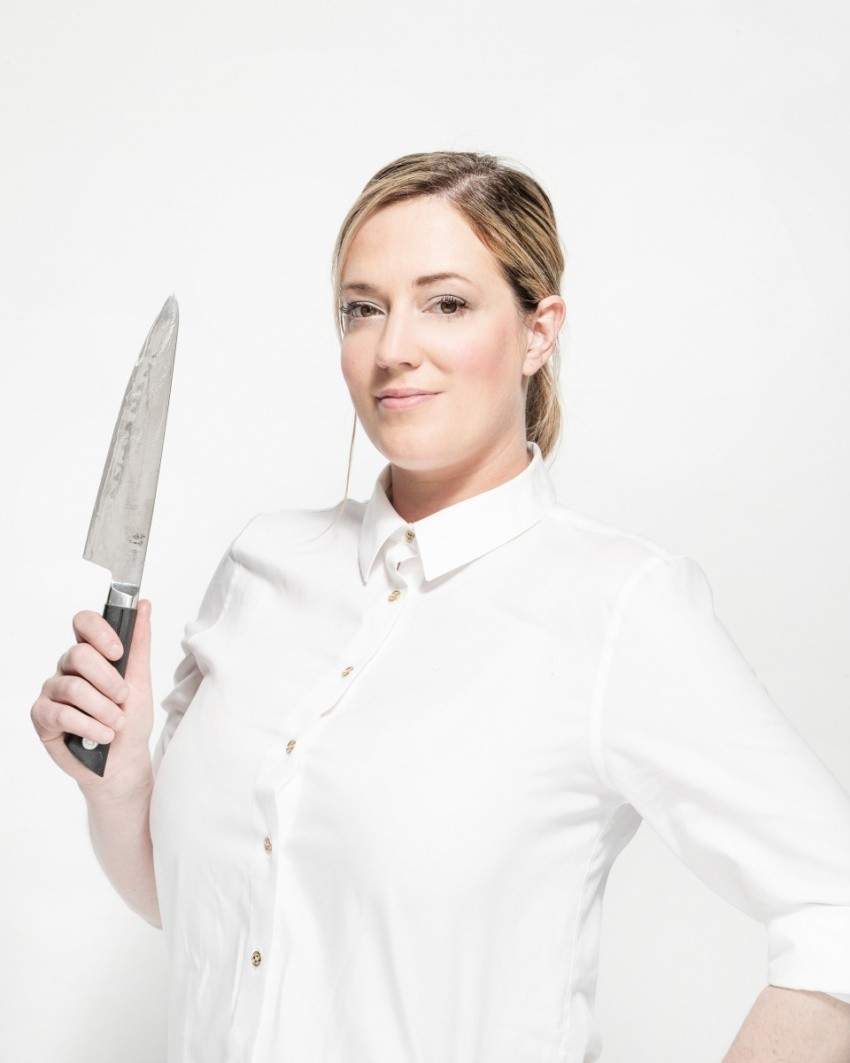 If that's not enough, the talented chef will also serve as sous chef--alongside Eric Hanson of Prairie Noodle Shop--to Shane Chartrand when he competes on Iron Chef Canada this fall. Chef Porter is keeping busy!
Later this month, the chef will also compete at Sashay, Fillet! on August 29 at Hotel Arts in Calgary as part of Calgary Pride's 2019 festival. The event sees chefs paired with drag performers for a series of interactive challenges onstage while restaurant stations serve small bites and cocktails.
Recently, Porter chatted with us about her favourite spots for eats and drinks in her hometown of Edmonton. Here's what she had to say.
Breakfast
I really like Pip for breakfast at the moment because it's a small, cute spot that has delicious food that's not too complicated for my early morning brain. Ha, ha, ha!
Lunch
I love Japonais Bistro for lunch because it's open all day. No matter what time of day, it still serves the best sushi and fresh seafood. My favourite dishes here are the calamari and the New Style roll. Lately, I have been loving Workshop Eatery as well. The fresh garden out front is amazing and the lunch is light and fresh. It's close to London Local, so it's nice to sneak out and take a break here.
Dinner
Dinner is so hard because I love so many places in Edmonton right now. I always like any of Daniel Costa's restaurants for Italian (Corso 32, Uccelino, Bar Bricco), but my boyfriend and I have been on a bit of a pub kick lately. I'm really enjoying Two Sergeants and The Three Vikings for a pint and some tasty, casual bar food.
Drinks
It would have to be Have Mercy or El Cortez for me. I like the atmosphere in both of the restaurants because they're fun and different. The coconut margarita at El Cortez is my favourite drink and I am not even a fan of tequila, so that's saying something!