"The camera eats first".
Yes, Sheri Ebert unapologetically admits she is that person who insists on first taking a picture of any especially-interesting or delicious dishes before she tastes them. In fact, her husband, Jeremy, is used to being the third-place subject of Instagram posts, after food and their little dog Dooli.
Born and raised in Saskatchewan, Ebert is also an early bird. Her alarm goes off at 3:45 a.m. on weekdays so she can get to work and host the Sheri & Woody Show on Jack 94.5 Regina's Greatest Hits.
When she's not having a blast talking to listeners and spinning tunes by The Rolling Stones and The Tragically Hip, Ebert loves popping into Oxygen Yoga and Fitness for a sweaty infrared yoga session, walking with the family around scenic Wascana Lake and eating at these places in Regina.
Breakfast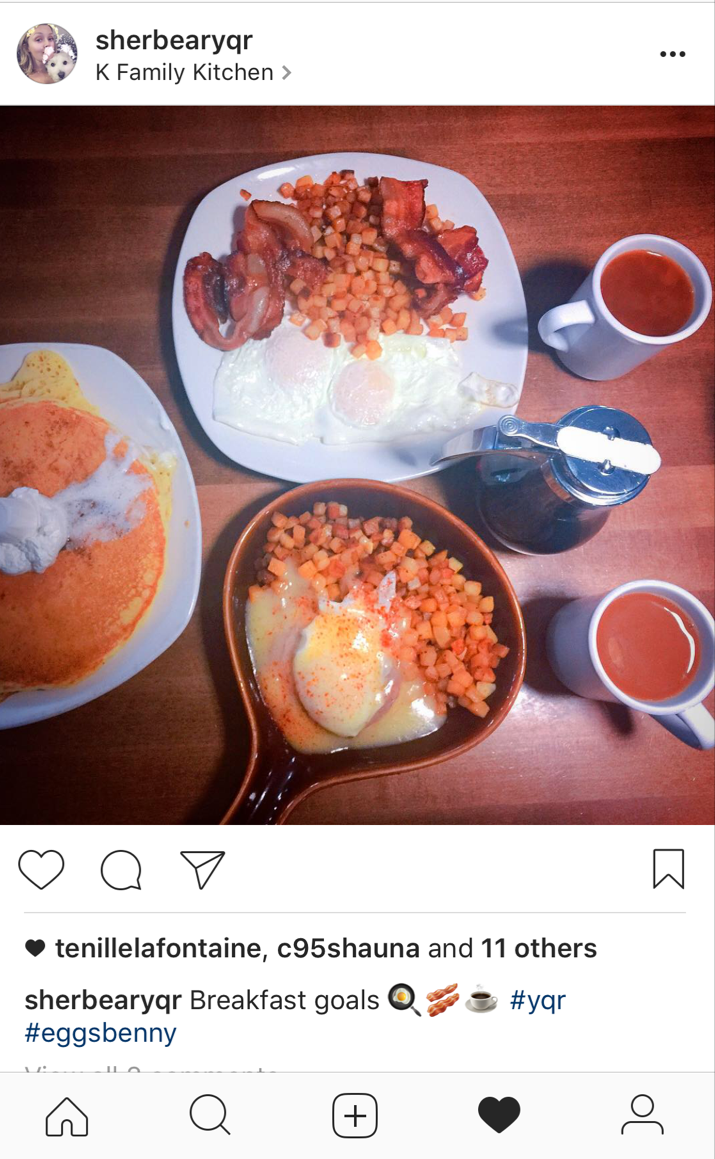 K Family Kitchen is a Regina institution. Their secret hollandaise sauce is legendary. I like to tease my husband when he orders the Hungry Woman's Breakfast (the Hungry Man's Breakfast is too large, even for his appetite). Plus, they offer the full menu all day so you could get a burger at 8 a.m. or an omelette at 5 p.m.!
Lunch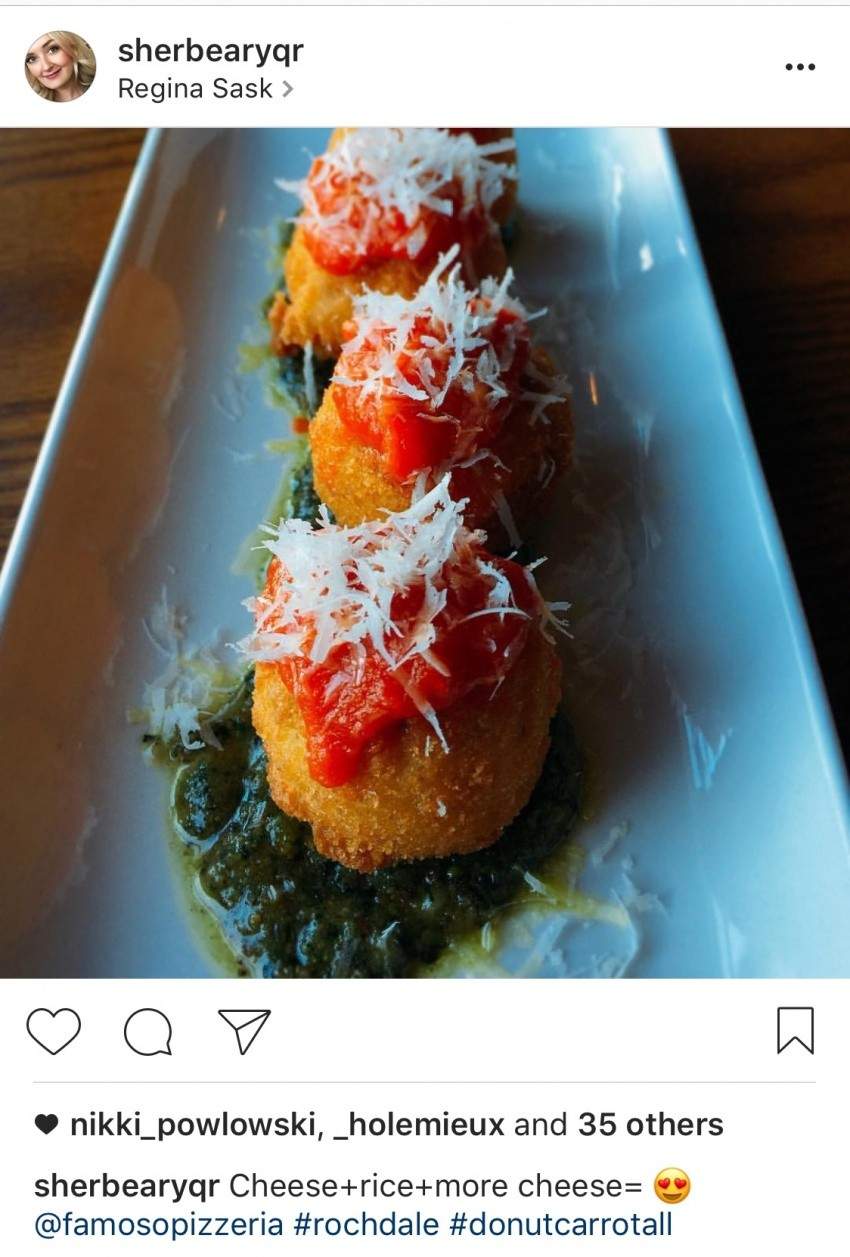 My absolute favorite thing is to meet a girlfriend for a late lunch at Famoso Pizzeria and Bar on Rochdale. They have the best happy hour!! I am obsessed with their risotto balls and the fig and Brussels sprout pizza!
Dinner
I dream about the poutine creations from The Lancaster Taphouse. Plus, it's a great place to watch Rider games.
Drinks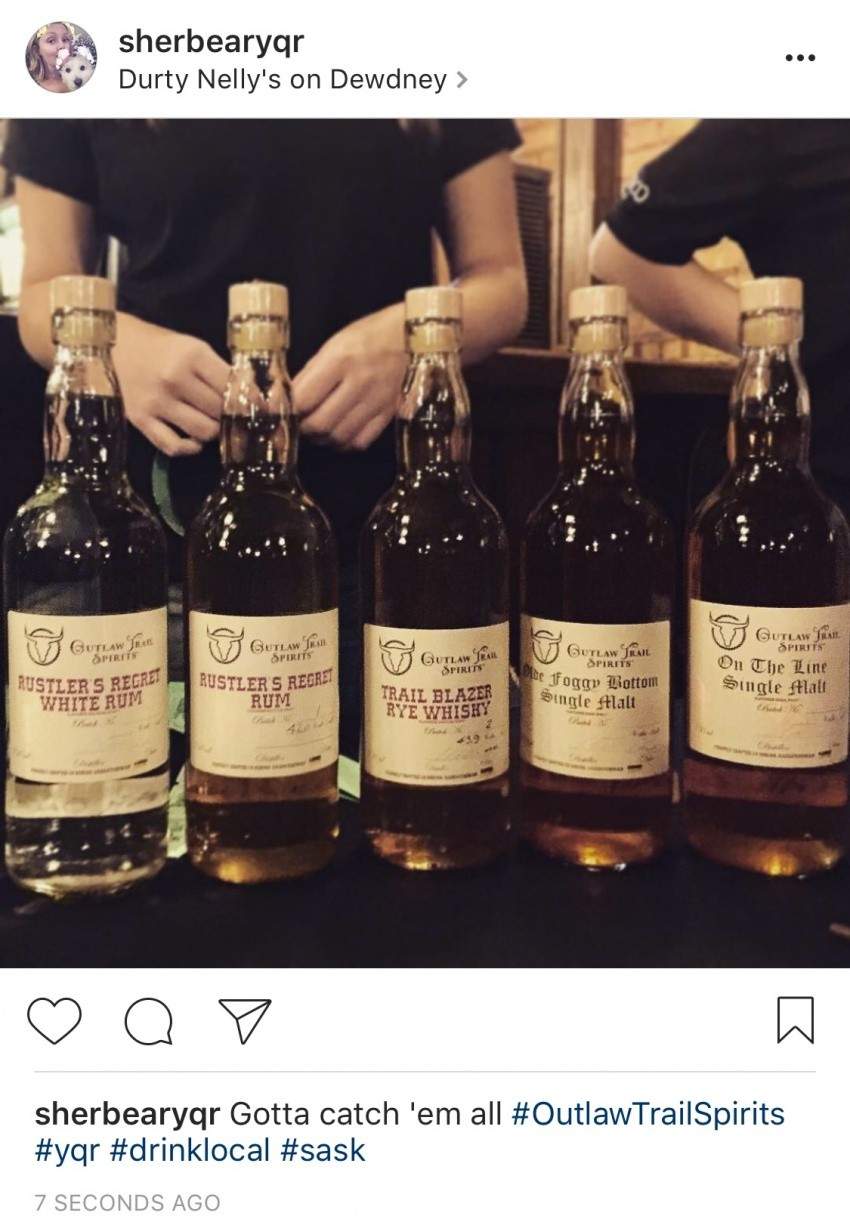 We love having friends over for NFL games and UFC cards. Outlaw Trail Spirits is a micro-distillery in the historic Warehouse District of Regina that crafts everything from rum to scotch. Their vodka is wonderful and they host tours if you want to see how it's all done.